What Is Aphasia? Bruce Willis Steps Away From Acting After Diagnosis
Actor Bruce Willis, known for roles in movies like Die Hard and Pulp Fiction, is stepping away from acting due to health issues after being diagnosed with aphasia, according to his daughter.
Rumer Willis said in an Instagram post that the disorder is affecting his cognitive abilities and he is "stepping away from the career that has meant so much to him."
Aphasia is a disorder that can impair language by impacting the "production or comprehension" of speech and the ability to read or write, according to the National Aphasia Association. Willis' daughter said in her Instagram post that his decision to take a step back from acting, a career in which the ability to deliver lines is very important, was a "result" of his health issues and the disorder's impact on his cognitive abilities.
"This is a really challenging time for our family and we are so appreciative of your continued love, compassion and support," her message read on Instagram. "We are moving through this as a strong family unit, and wanted to bring his fans in because we know how much he means to you, as you do to him. As Bruce always says, 'Live it up' and together we plan to do just that."
The message was signed by seven names that appeared to reference Willis' wife, Emma Heming Willis, ex-wife Demi Moore, and his children Rumer, Scout, Tallulah, Mabel and Evelyn Willis. The message was accompanied by a picture of Bruce Willis wearing sunglasses and a bathrobe.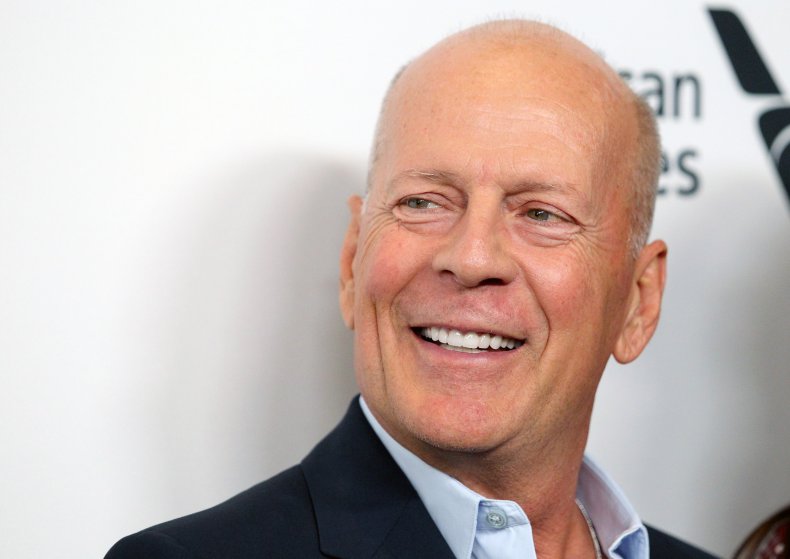 Moore shared the same post on her own Instagram page. The comments sections under each of the posts were flooded with messages of support for the actor and his family, including from other public figures like actress Jamie Lee Curtis and journalist Katie Couric.
Willis' family did not specify exactly when or how he had been diagnosed with aphasia. According to the National Aphasia Association, the disorder stems from brain injuries and most commonly comes after an individual suffers a stroke, particularly among the older population.
But a brain injury that leads to aphasia can also be a result of head trauma from brain tumors and infections, the association said.
There is a wide spectrum of severity among people who have aphasia. The association explains on its website that it "can be so severe as to make communication with the patient almost impossible, or it can be very mild."
The disorder can impact a single aspect of language, such as an individual's ability to string together words to make sentences, or it can impact multiple aspects of language, which is more common.
Newsweek left a message with Rogers & Cowan PMK, the communications agency that represents Willis, seeking comment.
Update 03/30/22, 2 p.m. ET: This article was updated with additional information.
Update 03/30/22, 1:15 p.m. ET: This article was updated with additional information and background.