Donald Trump Calls Brussels a 'Disaster' After Attacks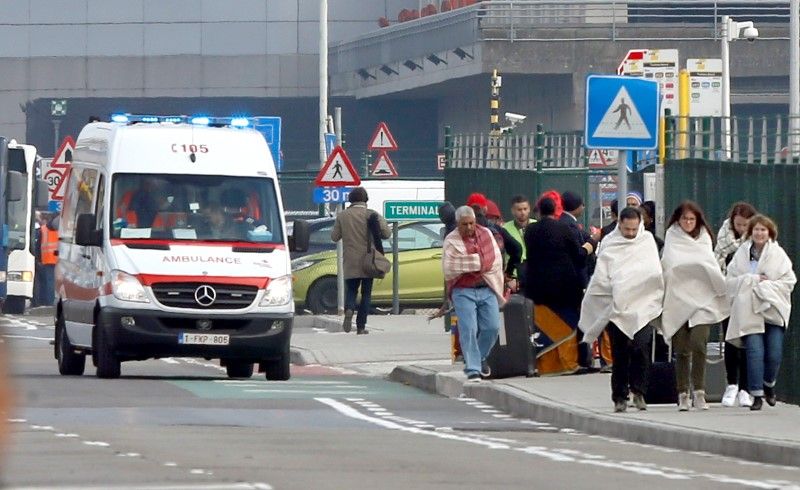 Donald Trump has spoken out about the deadly explosions in Brussels that killed at least 26 people on Tuesday morning and called the city a "disaster."
Trump appeared on the Fox News morning show Fox & Friends on Tuesday and said after the attacks in Brussels, he'd close U.S. borders "until we figure out what is going on." He went on to say that Paris and Brussels are two places "that were great cities" but that are now "in fear."
"Look at Brussels. Look at Paris. Look at so many cities that were great cities," Trump said. "Paris is almost as bad. Paris is no longer the beautiful city of lights. Paris has got a lot of problems. All you have to do is speak to the people that live there."
"Brussels is an amazing example. Brussels was an absolutely crime-free city, one of the most beautiful cities in the world. And now you look at it, and it's a disaster," Trump added.
Brussels was rocked by twin explosions at the Zaventem airport and the Maelbeek metro station on Tuesday morning. At least 26 people were killed and dozens were injured in the attacks, according to officials. The attacks came four days after Salah Abdeslam, the lead suspect wanted in connection with the November Paris attacks, was captured after a lengthy manhunt.
Trump added during his interview that the U.S. needs to be "smart," as the country is "taking in people without real documentation."
"We don't know where they're coming from. We don't know who they are," Trump said. "They could be ISIS. They could be ISIS-related. We just don't learn."
Other presidential candidates issued statements on the Brussels attacks on Tuesday. Ohio Governor John Kasich said he, "along with every American, [is] sickened by the pictures of carnage, by the injuries and by the loss of life."
Texas Senator Ted Cruz said, "Our hearts break for the men and women of Brussels this morning." He added, "These terror attacks are no isolated incidents."
In New York City, police and counterterrorism presence has been increased at major transport hubs in response to the attacks.