Three Arrested in Brussels Raid, Including Paris Attacks Suspect Salah Abdeslam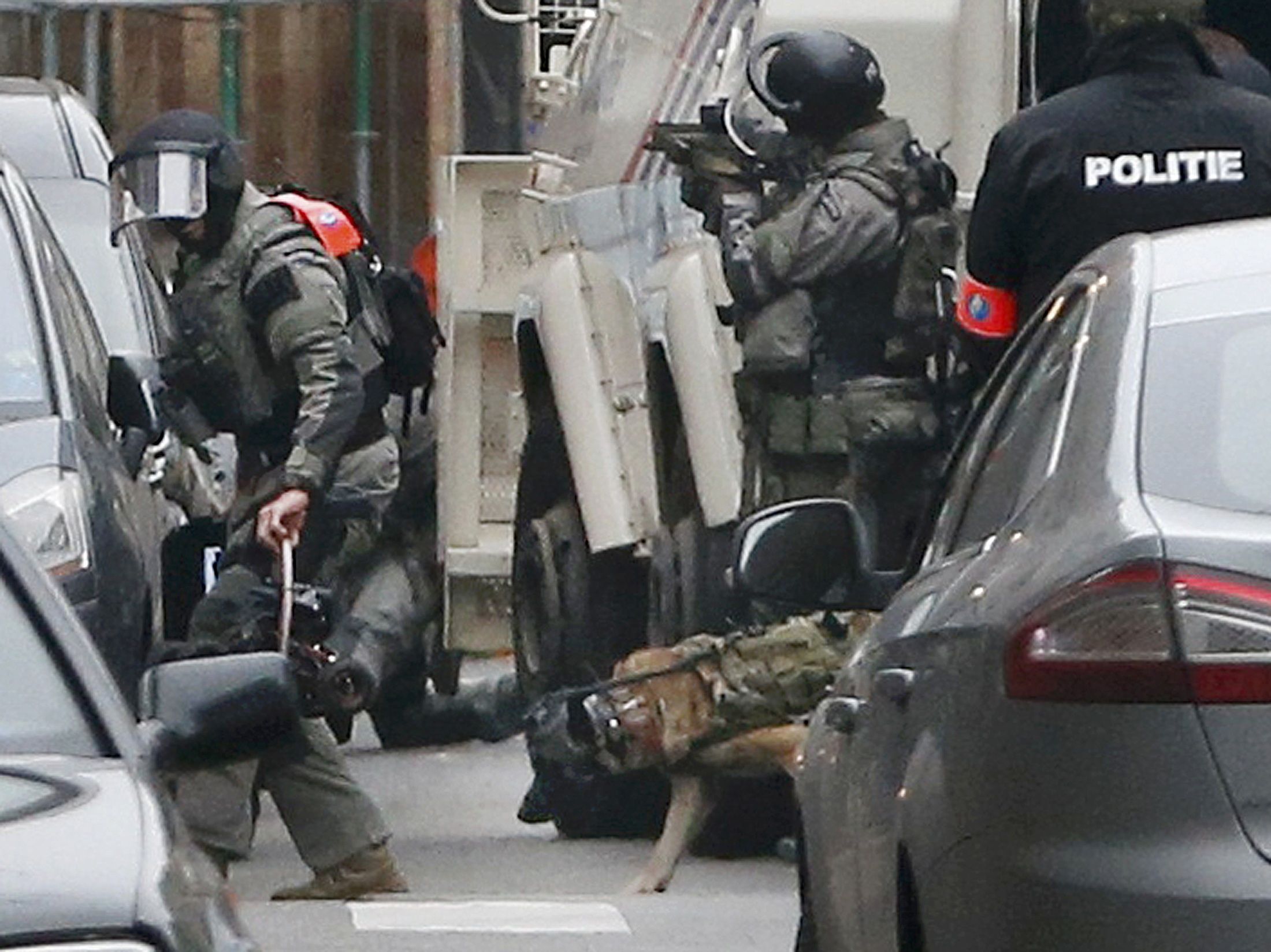 Three suspects were arrested during an anti-terror raid in the Molenbeek district of Brussels, including Salah Abdeslam, the most wanted suspect from last November's deadly shooting and suicide bomb attacks in Paris, who was shot in the leg and arrested in the evening raid.
Belgian Prime Minister Charles Michel confirmed that three arrests were made during a press conference in Brussels on Friday evening. He spoke alongside French President François Hollande, who said more suspects were involved in the Paris plot than previously thought.
Abdeslam, the only surviving suspect connected to the Paris attacks, has been on the run since the November massacre that left 130 dead and dozens injured. Shortly after his arrest on Friday, several journalists in the Molenbeek area where Abdeslam was captured reported hearing what sounded like two large explosions, whose cause is not known.
Confirming Abdeslam's capture. Secretary of State for Asylum and Migration Theo Francken wrote on Twitter, "We got him." The federal prosecutor's office also confirmed Abdeslam's arrest, Belgium public broadcaster RTBF reported, according to Reuters.
Earlier on Friday night, Ahmed el-Khannouss, the deputy mayor of Molenbeek, said Abdeslam was shot in the leg while being detained by police on Friday. El-Khannouss said police are still searching for another suspect, who was believed to be in a nearby house.
During the press conference, Michel praised the cooperation between French and Belgian security forces. "This evening is a great success in the battle against terrorism," he told reporters.
Hollande emphasized that despite Abdeslam's arrest, Friday's activity wasn't a definitive conclusion to the operation. He said that the network that helped plan and coordinate the Paris attacks is large and covers a number of European countries and that more people were involved than previously thought. Following the press conference, Hollande said he will call a special meeting of the French Security Council.
"The operation is not finished," he said. "We must continue."
Belgian authorities said earlier in the day that Abdeslam's fingerprints were found in a Brussels apartment that was raided earlier this week. Two men managed to escape the residence while Belgian authorities killed Algerian national Mohamed Belkaid.
RTBF reported that it was "more than likely" that Abdeslam was one of the two who escaped capture, although this remains unconfirmed.
Abdeslam, 26, a Belgian-born French national of Moroccan descent, is a suspected driver of one group of the attackers who left 130 people dead in the French capital on November 13. He was able to travel freely hours after the attacks and was picked up by two accomplices, Mohamed Amri and Hamza Attou. The vehicle was later seized, and Belgian authorities arrested both Attou, 21, and Amri, 27, in Brussels and charged them with complicity in the "terrorist attacks."
Abdeslam's brother Brahim was one of six killed by their own suicide bombs in the attacks, by detonating his device at the Comptoir Voltaire café and wounding 15 people. Both brothers grew up in Molenbeek.
Salah Abdeslam was stopped at the French-Belgian border but allowed to continue into Belgium because his role in the attacks had not yet been revealed. During the four-month manhunt for him, he was reported to be residing in or traveling through Luxembourg, Germany, Syria and North Africa.
This is a developing story and will be updated as more information becomes available.