Brussels Attacks: Taxi Driver of Airport Bombers Led Investigators to Safe House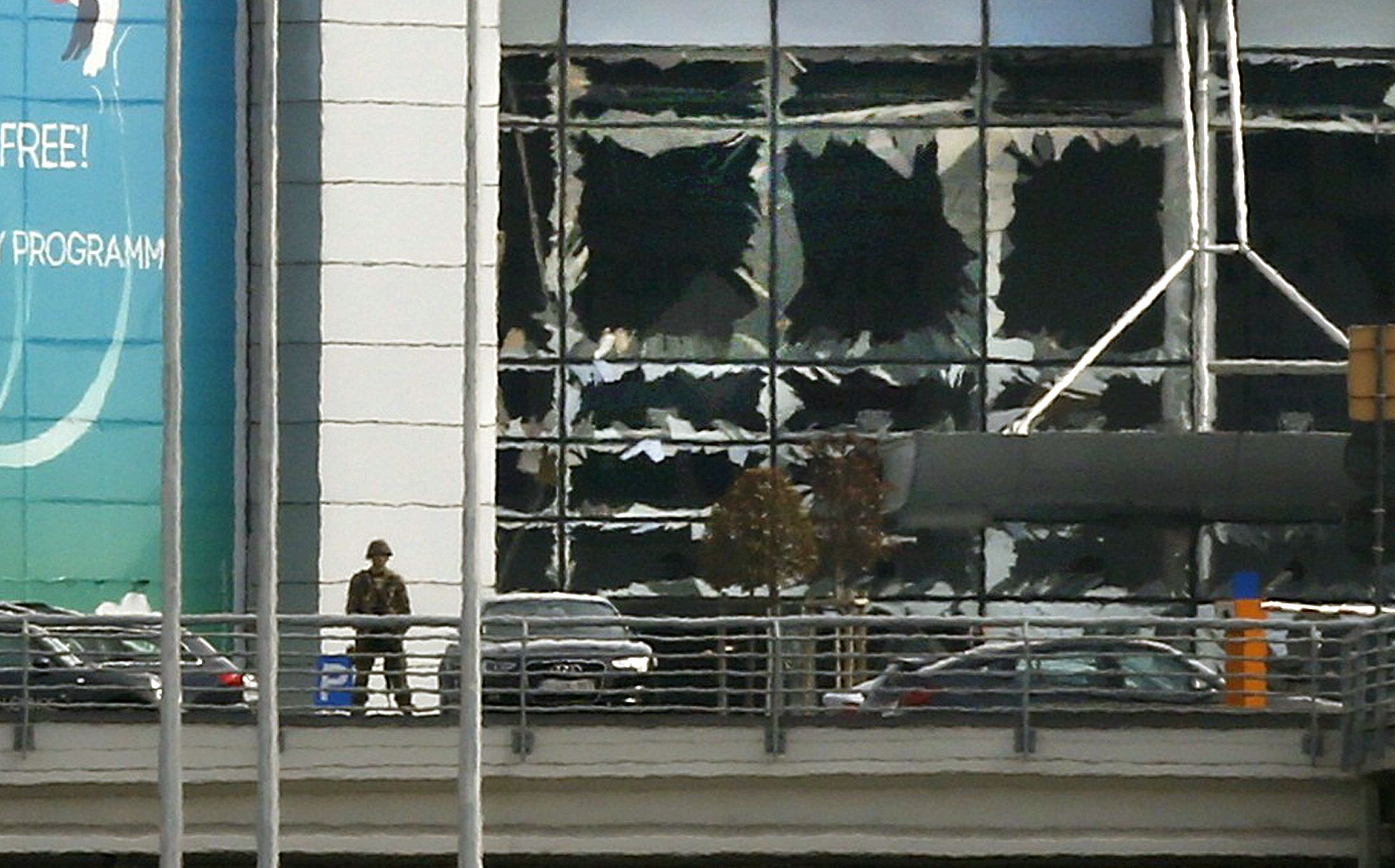 The taxi driver who transported the three men suspected of attacking Brussels international airport on Tuesday later led investigators to their safe house, according to Belgian media reports.
The driver dropped the three men, two identified as brothers Khalid and Brahim el-Bakraoui, to the airport without knowledge of their plans, Belgian news site HLN reported.
The two brothers, pictured wearing one glove each, detonated suitcase bombs at the airport, killing at least 14 people. The third man pictured, who remains unidentified, is still at large and police have issued a wanted notice for him. The Islamic State militant group (ISIS) claimed responsibility for the attacks through its official channels on Tuesday.
The unidentified driver was suspicious of the brothers when he tried to help them with their suitcases but they declined, according to the report.
Upon finding out about the attack, the driver contacted police and led authorities to the pick-up address, a safe house in the Brussels district of Schaerbeek. Authorities raided the property and discovered a nail bomb, chemicals and an ISIS flag.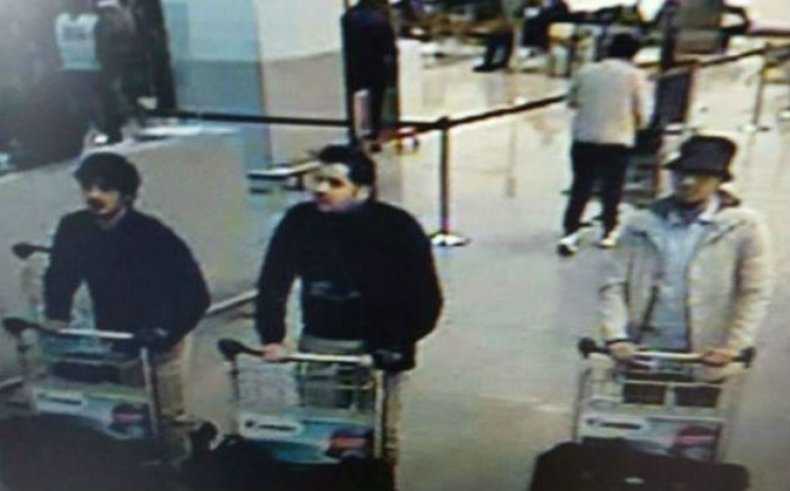 The brothers were previously known to Belgian security services because both had a criminal history, but no known links to extremism. One of the brothers, however, used a false identity to rent an apartment where a police sniper killed an accomplice of Paris attacks fugitive Salah Abdeslam, Mohammed Belkaid, last week.
In the raid at the property in the Brussels suburb of Forest, investigators discovered the fingerprints of Abdeslam, a find that eventually resulted in his capture on Friday after a four-month manhunt.
Belgian authorities have cancelled all flights into the international airport, closed the metro stations, raised the threat level in the country to maximum and ordered three days of national mourning in response to the attacks.