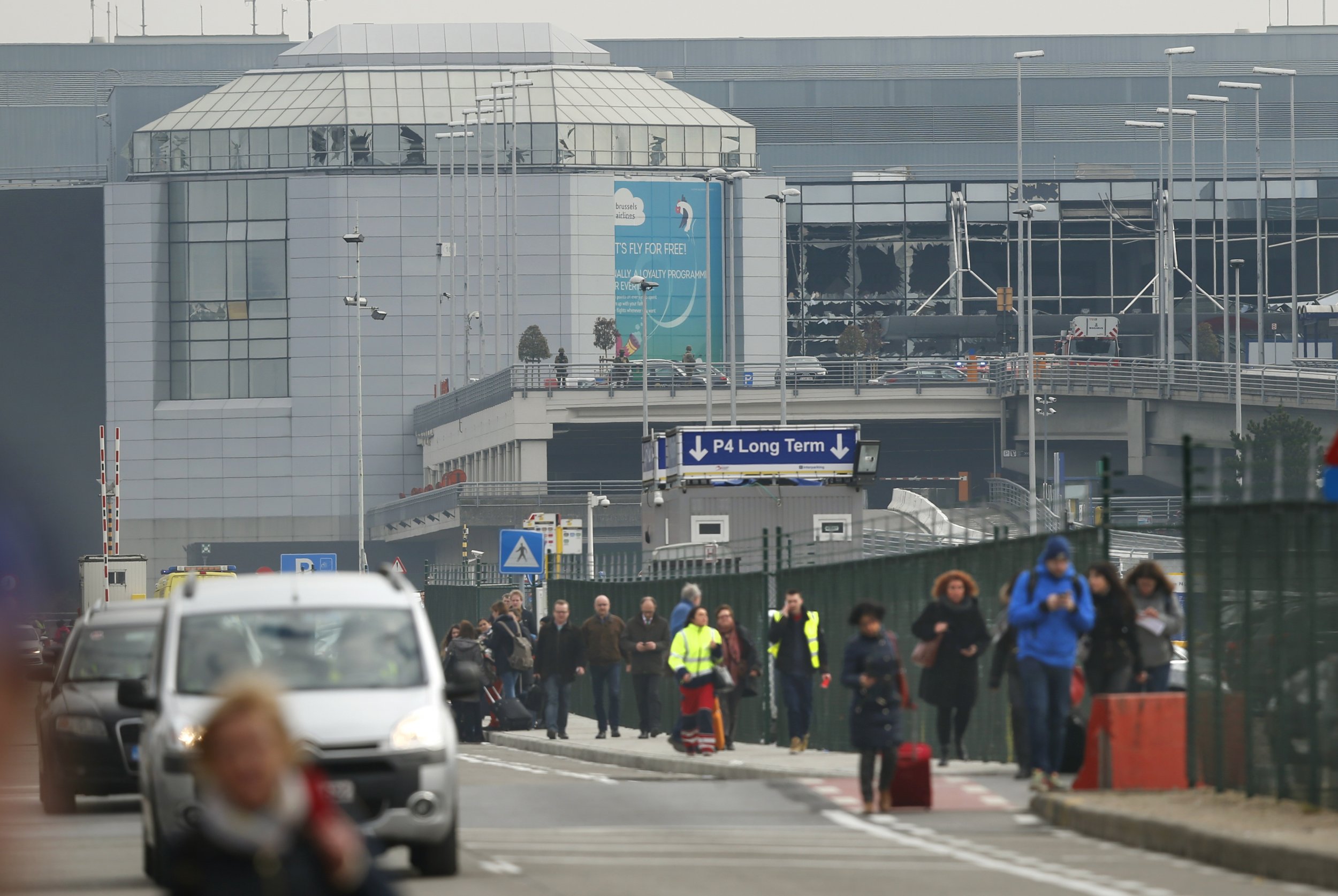 Airports around the European Union tightened security on Tuesday after a series of explosions hit Zaventem Airport and Maalbeek metro station in the city of Brussels, leaving at least 13 people dead, according to Belgian media.
Authorities closed both the metro and the airport in the Belgian capital. Officials from Britain's Gatwick airport, Germany's Frankfurt airport, Charles De Gaulle airport in Paris and the Netherlands' national airports announced that security would be heightened following the explosions in Brussels.
"As a result of the terrible incidents in Brussels, we have increased our security presence and patrols around the airport," Gatwick airport said in a statement.
A source from Charles De Gaulle airport told AFP news agency that security personnel were being fully deployed to the airport's eight terminal, with enhanced checks on trains arriving from the Belgian capital.
Police are to step up security at train stations and other public transport in Paris and additional patrols would be conducted at Paris' Orly airport and in the southern city of Toulouse, the news agency reported.
The Netherlands also said that it would step up security at its national airports and train stations, as well as its southern border with Belgium.
"Out of precaution we are taking a number of additional measures in the Netherlands," the Dutch coordinator for terrorism and security said on its website, according to AFP.
"That means there will be extra police patrols at Schiphol, Rotterdam and Eindhoven and border controls on the southern border," it added.
Russian Transport Minister Maxim Sokolov said that authorities would reexamine security measures at the country's airports.
The Eurostar train service said that it would also stop operating train services to and from the Belgian capital following the explosions.
"No trains are currently running to or from Brussels Midi," the high speed rail service tweeted. "Brussels customers are advised to postpone, and not come to station."
The attack comes four days after authorities detained the lone surviving Paris attacker Salah Abdeslam. He is suspected of involvement in the series of coordinated attacks claimed by the Islamic State militant group (ISIS) that left 130 people dead in the French capital.
There has been no claim of responsibility for the attacks in Brussels. The Belgian Interior Minister raised the country's security threat level to maximum after the attacks.