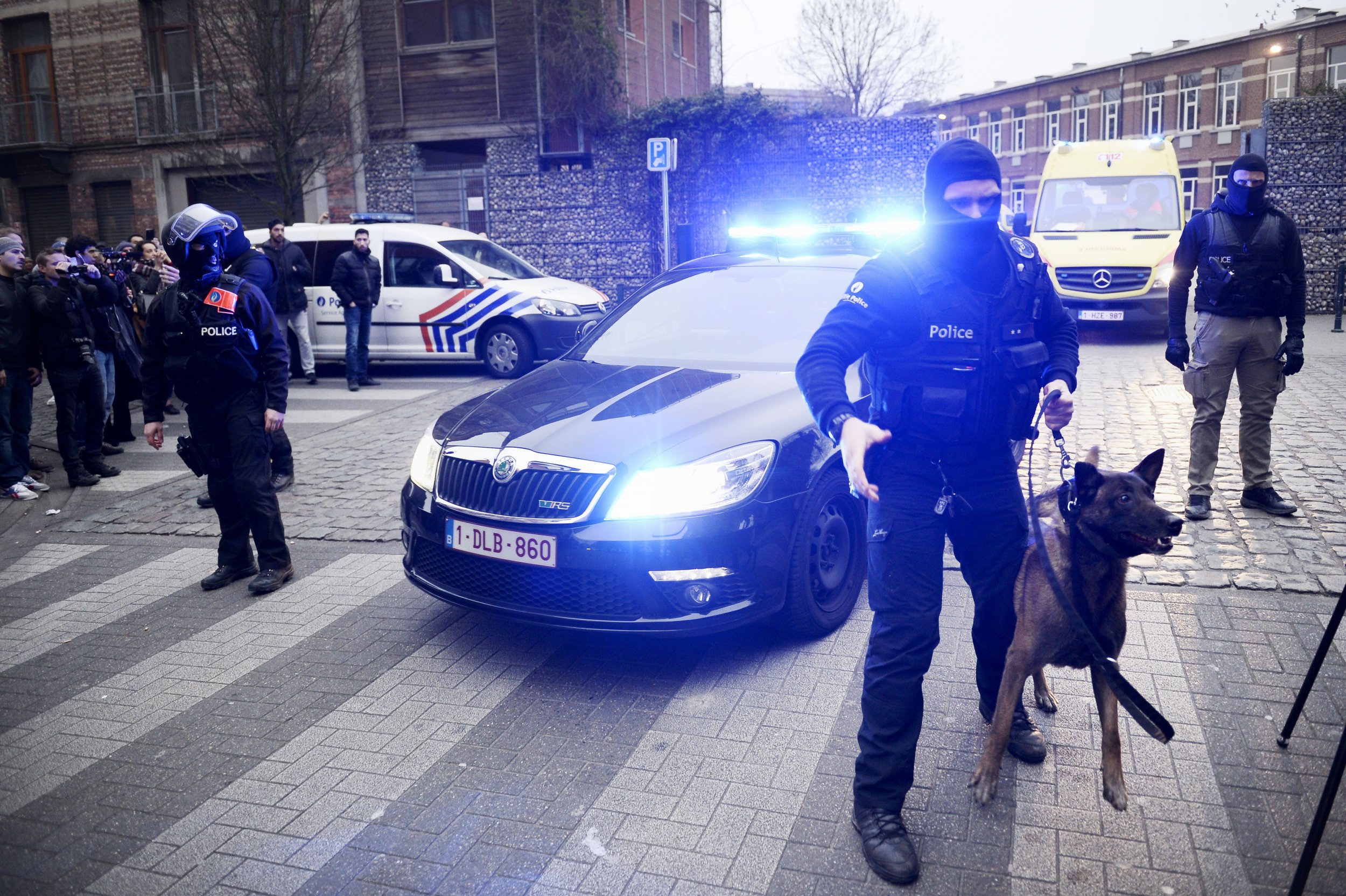 On Friday, less than two miles from Brussels' main tourist haunts, such as the historic Grand Place, the statue of Manneken Pis and the world record-holding Délirium Café, Belgian authorities finally caught Europe's most-wanted man after a four-month hunt.
Footage showed Salah Abdeslam, the sole surviving member of the ISIS death squad that killed 130 people in Paris, dashing out of his Molenbeek hideout only to receive a shot to the leg and to be taken into custody. Abdeslam's capture brought to an end months of speculation that, after fleeing Paris on that November night of horror, he may be in Morocco, Syria or anywhere across Europe.
The arrest of the 26-year-old French national of Moroccan descent not only highlighted the many holes in the work of the Belgian and French intelligence services, it also shone a light on a network of radical Islamists that, as French President Francois Hollande said on Friday, is "more numerous" than European authorities had imagined.
While Abdeslam's lawyer said that his client's capture is "worth gold" to intelligence services, and it is, several recent raids have revealed that there is an extensive network that kept Abdeslam, a man complicit in mass murder, sheltered for months just meters from his home in the Belgian capital. They also revealed jihadi accomplices lying in wait at the heart of this small European nation to commit another atrocity, according to the Belgian Foreign Minister Didier Reynders.
Each of the Paris attackers bar Abdeslam is dead, while he sits in custody. But as investigators attempt to draw as much information as they can out of the would-be ISIS suicide bomber, the search is continuing for two of his accomplices: Najim Laachraoui and Mohamed Abrini.
Both remain at large. The latter grew up with Abdeslam in Molenbeek and was filmed alongside Abdeslam at petrol stations just days before the coordinated shooting and suicide bomb attacks in the French capital. The 30-year-old is seen driving a Renault Clio that was used to transport a group of the Paris attackers. Belgian authorities said after the attacks that Abrini was likely "dangerous and probably armed" and have issued an arrest warrant for him. They believe that he had traveled to Syria, possibly for jihadi training, before re-entering the EU's borders and his home country of Belgium.
The latest fugitive suspect to be identified in the investigation into the attacks is Laachraoui. Belgian prosecutors announced on Monday that DNA had revealed his true identity, as he was using false documents. Police found his DNA in the properties raided as part of the efforts to uncover the jihadi network in Brussels.
The 24-year-old is still on the run and was operating under the name Soufiane Kayal. Authorities did not reveal his nationality but said that he was the man traveling with Abdeslam and Mohammed Belkaid, who a police sniper shot dead in a Brussels raid on Tuesday, when they were stopped between Hungary and Austria in September 2015. While authorities will count the capture of Abdeslam as a success, the threat from this jihadi network at the center of the European Union will not be removed until both of these men are captured.
As the focus of the investigation switches to these two fugitives after Abdeslam's arrest, Belgium's federal prosecutor Frederic Van Leeuw said that the raids in the past week had seen a few pieces of the investigation find "their place." But after taking four months to find Abdeslam, and only being led to him by what some officials say was a large pizza order, the hunt for Abrini and Laachraoui may take some time. Van Leeuw himself admitted that the country was "still far from solving the puzzle."