Brussels Attacks: More Victims Named as Nation Mourns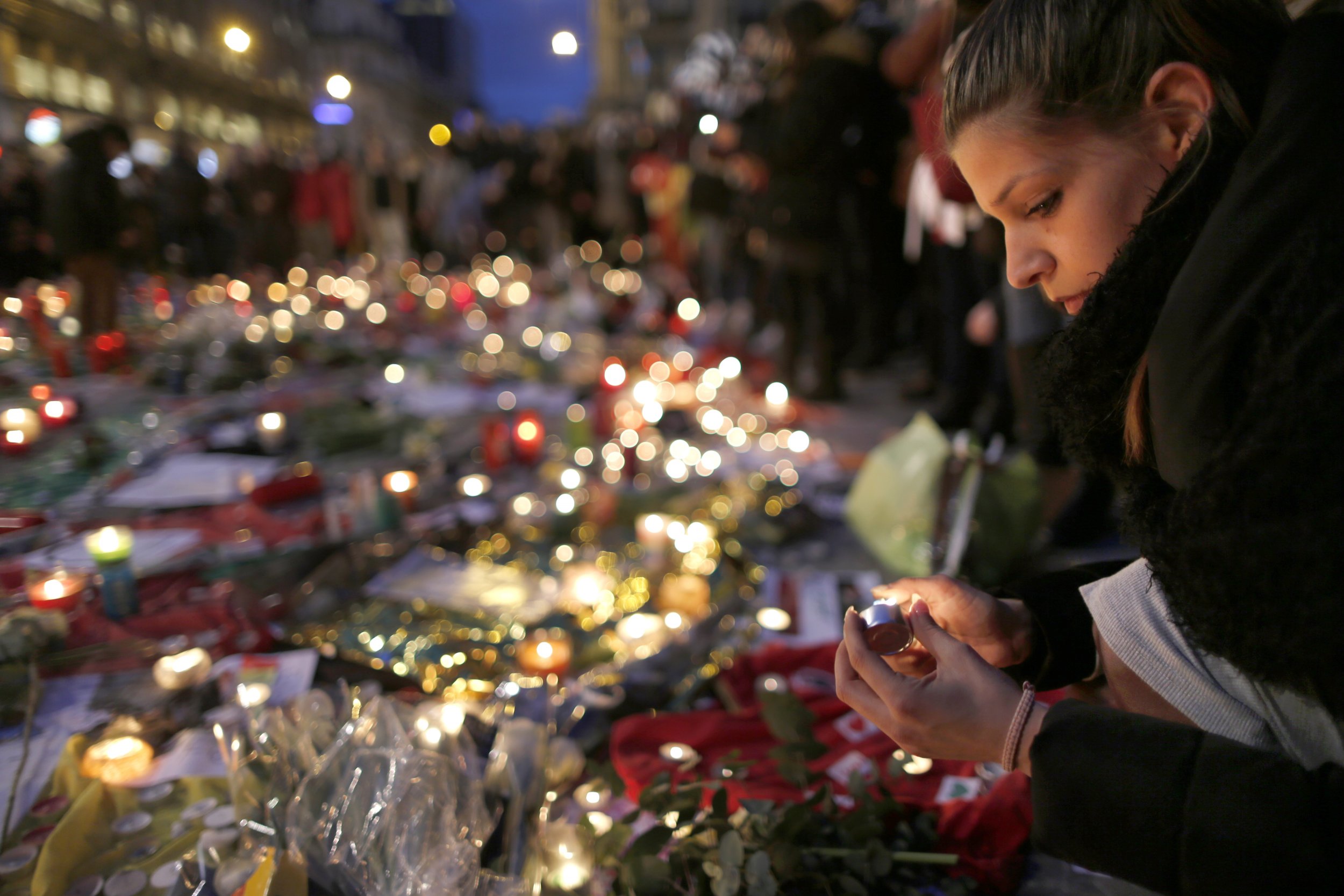 Brussels entered a second national day of mourning on Thursday as more names and details of the victims of Tuesday's coordinated suicide bomb blasts emerged.
The Islamic State militant group (ISIS) bombers targeted the Belgian capital's international airport and one of its metro stations, leaving at least 31 people dead, 270 people injured and more missing.
The victims of the attacks make up some 40 nationalities. Identities of three people killed in the attacks have been confirmed. Adelma Marina Tapia Ruiz, a 36-year-old Peruvian mother of twin girls, both 3, was killed in the blast at the airport after saying goodbye to her children. She was planning to board a flight to New York.
Her brother Fernando Tapia Coral wrote on Facebook: "It is very complicated to describe this pain that we are feeling at home, but as the older brother, I know I have to try.
"It is more difficult still to understand the way that destiny has snatched the life of a loved one, but even more incomprehensible is not being able to be close to her in this family tragedy that today knocked on the doors of my family. Early this morning in the Brussels airport, my sister Adelma Tapia died in the terrorist attack, unable to survive this jihadist attack that we'll never understand.
"Rest in peace little sister and strength to all of us who knew you. It will take much to assimilate that we will no longer see you in the short life that you had."
The second victim has been named as Leopold Hecht, a Belgian law student at the Universite Saint-Louis Bruxelles school, who also died at the airport.
A third victim has been identified as Olivier Delespesse, who was killed in the explosion at Maelbeek metro station. His death was confirmed by his employer La Federation Wallonie-Bruxelles, a government ministry.
"I wanted to pay tribute to him and to his family and to all the other victims," one of his colleagues, Olivier Dradin, wrote on Facebook.
Some of the people still missing have also been named. David Dixon, a British computer programmer from Nottingham, hasn't been heard from since the blasts and friends and family cannot get in touch with him. He had used the metro to travel to work but has not arrived at work since the attacks.
Sabrina Fazal, 24, was reportedly on the metro at the time of the attacks is also missing. The Belgian national and nursing student has been unreachable since the blasts. Friends have made social media pleas for any information regarding her whereabouts and her partner Jonathan Selemani, 25, has said that he is searching the city's hospitals for the mother of their 1-year-old son.
Following the attacks, the city remains on high alert with authorities holding the threat level at maximum as other radical Islamist members of the jihadi network in the city are feared to be on the loose and able to strike again.