More Details of Bryan Kohberger's Past Emerges
Bryan Kohberger, the suspect in the fatal stabbings of four University of Idaho students, was reportedly trained to cut and filet fish when he worked as a fish cutter in high school.
Charles Conklin, the owner of Big Brown Fish and Pay Lakes in Effort, Pennsylvania, told People that Kohberger, 28, worked for him over a period of about four months as a seasonal employee in 2011.
Conklin said he trained Kohberger to cut and filet raw fish using industry-standard knives, but barred him from interacting with customers because he "never warmed up and got friendly."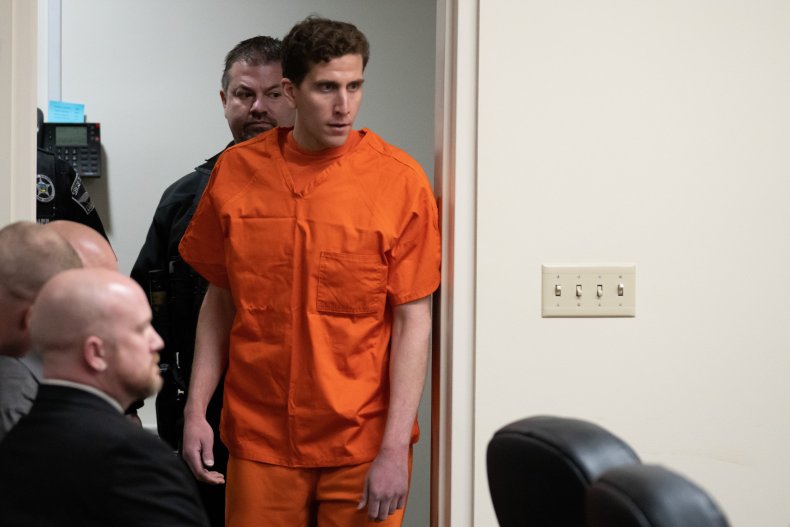 In an appearance on NewsNation's CUOMO, Conklin said Kohberger probably only worked the job a total of 20 days.
"As far as fileting fish, he never got proficient at it," he said.
"We bring kids in and train them and until they're good enough, we don't allow them to do customers' fish. So he probably only practiced fileting maybe eight to 10 days out of those 20 days."
Conklin said it quickly became clear to him that the job was not suited to Kohberger.
"This probably was his first job because he was only, I think, 16 at the time," he said.
"So after he was here several times, it became obvious to me that this job just wasn't for him. He wasn't able to make eye contact with customers and be friendly to them and he never got good enough for us to allow him to filet customers' fish."
Conklin said he spoke with Kohberger's supervisor about it. "He talked to Bryan and really mutually they decided that that job was not for him," he said.
Kohberger was a Ph.D. student in criminology at Washington State University in Pullman when Kaylee Goncalves, 21, Madison Mogen, 21, Xana Kernodle, 20, and Ethan Chapin, 20, were found stabbed to death in a rental home in Moscow, Idaho, on November 13.
He was arrested at his parent's home in Pennsylvania on December 30. A probable cause affidavit said investigators linked Kohberger to DNA found on a knife sheath at the scene.
Days before his arrest, he was reportedly fired from his job as a teaching assistant at WSU.
A letter sent to Kohberger by the university reportedly detailed a timeline of events leading up to his termination, beginning with an alleged "altercation" he had with a professor just weeks into the job.
Phil Weiler, vice president of marketing and communications at Washington State University, confirmed to Newsweek last month that Kohberger had received an appointment as a teaching assistant in the fall 2022 semester, but "does not currently have a teaching assistantship and he is not currently enrolled at WSU." He declined to provide further details, citing a law that prevents universities from discussing student records.
Kohberger is charged with four counts of first-degree murder and one count of felony burglary. He has yet to enter a plea, although his lawyer in Pennsylvania previously said he was "eager to be exonerated."
A preliminary hearing is scheduled to begin on June 26.