Bryan Kohberger's Secluded Life Inside Jail: Reports
Bryan Kohberger, who is accused of murdering four University of Idaho students in the early hours of November 13, is "quiet" and "does as he's told" in prison, according to a media report.
Kohberger is being held without bail at the Latah County Jail in Moscow, Idaho, the same town where the four students were killed. The jail, where the suspect is being held in solitary confinement, is located in the basement of the Latah County Courthouse.
In January, Kohberger was charged with four counts of first-degree murder, and one of felony burglary, after being arrested on December 30 at his parents' home in Pennsylvania. He is accused of killing Kaylee Goncalves, 21, Madison Mogen, 21, Xana Kernodle, 20, and Ethan Chapin, 20, all of whom were stabbed to death in a shared student house. Whilst Kohberger has yet to enter a plea in court, his legal representative in Pennsylvania said shortly after his arrest that he was "eager to be exonerated."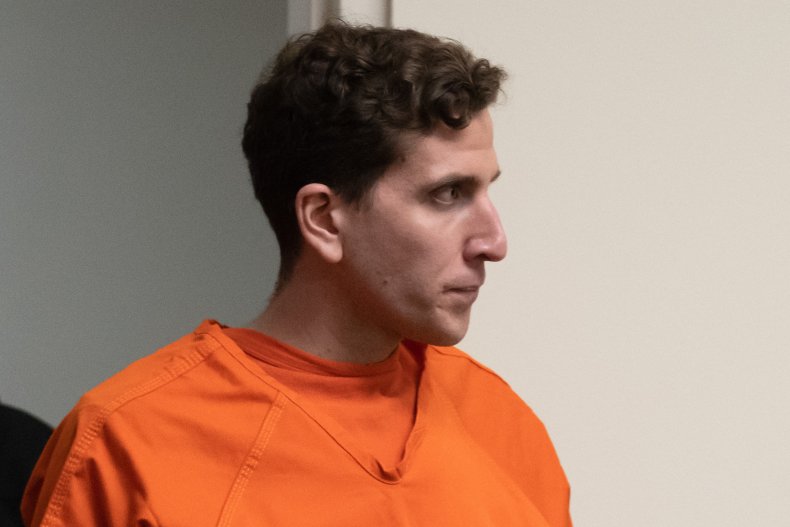 Speaking to DailyMail.com, one inmate at the jail said Kohberger follows his case obsessively on a television set inside his cell. The inmate said: "He watches himself all the time. It's really kind of bizarre."
According to NewsNation's Ashleigh Banfield, Kohberger is able to choose which channel he wants to watch, in contrast to other prisoners who can only view what is selected by their jailers on a shared TV.
A source inside the jail said Kohberger receives mass every Sunday at 7 pm.
Addressing a DailyMail.com reporter, they said: "He sits down with the pastor and receives his own private mass.
"It's just the two of them. And no, I have no idea what they might talk about."
One prisoner, who had seen Kohberger being moved about, said: "He always has the same expression or non-expression.
"He just looks straight ahead. I've never even seen his eyebrows or mouth move. He never says anything."
Banfield said she was told Kohberger had been "very polite," and "hasn't made any trouble for anyone," since arriving at the jail.
She added: "A source who has intimate knowledge of Bryan Kohberger in jail has told us that upon setting eyes on Kohberger for the first time in person, it was a whole other image.
"On television, the description was that he looked like a toothpick, a skinny toothpick on TV.
"But the toothpick image on TV, according to this source, in person it looks like he is well over 200 lb and that he is quite imposing."
Kohberger was a criminology graduate student, and sometimes teaching assistant, at Washington State University when the murders took place.