Bryce Harper Returns to Washington, Nats Fans Suffer Meltdown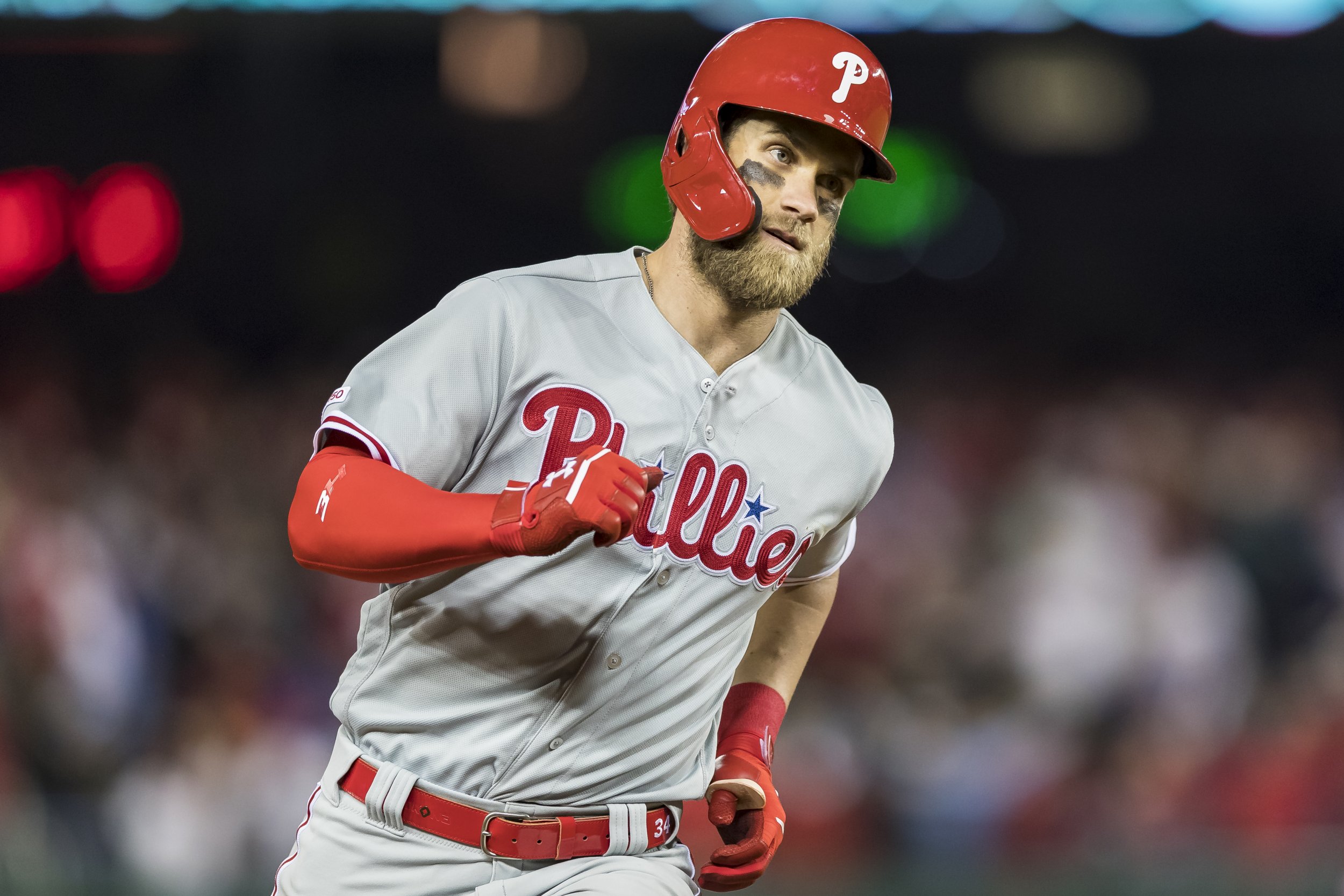 Bryce Harper's return to Washington was nothing short of eventful. On Tuesday night, the former Nationals star made his first appearance in the capital since leaving Washington to sign a $330-million deal with the Philadelphia Phillies in February.
Before the game, Harper thanked the city of Washington and Nationals fans with a post on his Instagram profile, but that did not spare him a reception that was from welcoming.
Harper was booed loudly as he stepped up against Max Scherzer, as Nationals fans made their feelings known loud and clear. The applause that accompanied him onto the field seemed to come almost exclusively from the sections packed with Phillies fans.
The hostile atmosphere wasn't limited to boos either, with Nationals fans holding up signs depicting Harper as a traitor, while others enquired whether he had already morphed into a Philadelphia Flyers fan.
In a further, subtle dig at their former star, the fans holding up the Flyers sign were dressed as clowns. The choice of attire seemed to reference Harper's response to an interviewer who in 2012 had asked him whether he planned to have a few beers.
Harper, who is a Mormon and was 19 at the time, replied with: "That's a clown question, bro."
Others, meanwhile, held up a picture of Harper portrayed as Benedict Arnold, following the example set by D.C. Mayor Muriel Bowser. On Monday, Bowser tweeted the picture of the right fielder as Arnold, who famously betrayed the Continental Army during the Revolutionary War in 1780, defecting to Great Britain.
The post was hastily deleted but not quickly enough to prevent some Nationals fan from printing out the picture and using it to welcome Harper on Tuesday.
One supporter took a more radical approach, changing Harper's name on his Nationals jersey to something a little less glamorous.
The boos only got louder after Harper struck out on a 2-2 changeup in his first appearance on the field. The 26-year-old then struck out again in the top of the third inning, but eventually he had the last laugh.
He hit a double to right field in the top of the fifth, then an RBI single in the top of the sixth, which was greeted by "MVP" chants from the Phillies fans.
To cap it all off, Harper signed off with a huge two-run homer in the eighth inning.
"I feel like it's a little different coming back here and getting booed," he told ESPN.
"I go out there and try to play my game and understand I have teammates in that dugout that are going to pull for me every single day.
"I have the city of Philadelphia behind me each and every night. If I have that, then nothing else matters to me."
The Phillies ran out 8-2 winners to maintain their perfect record so far this season, while the Nationals slipped to 1-3.