Nigeria's President Buhari Extends Stay in London for Medical Results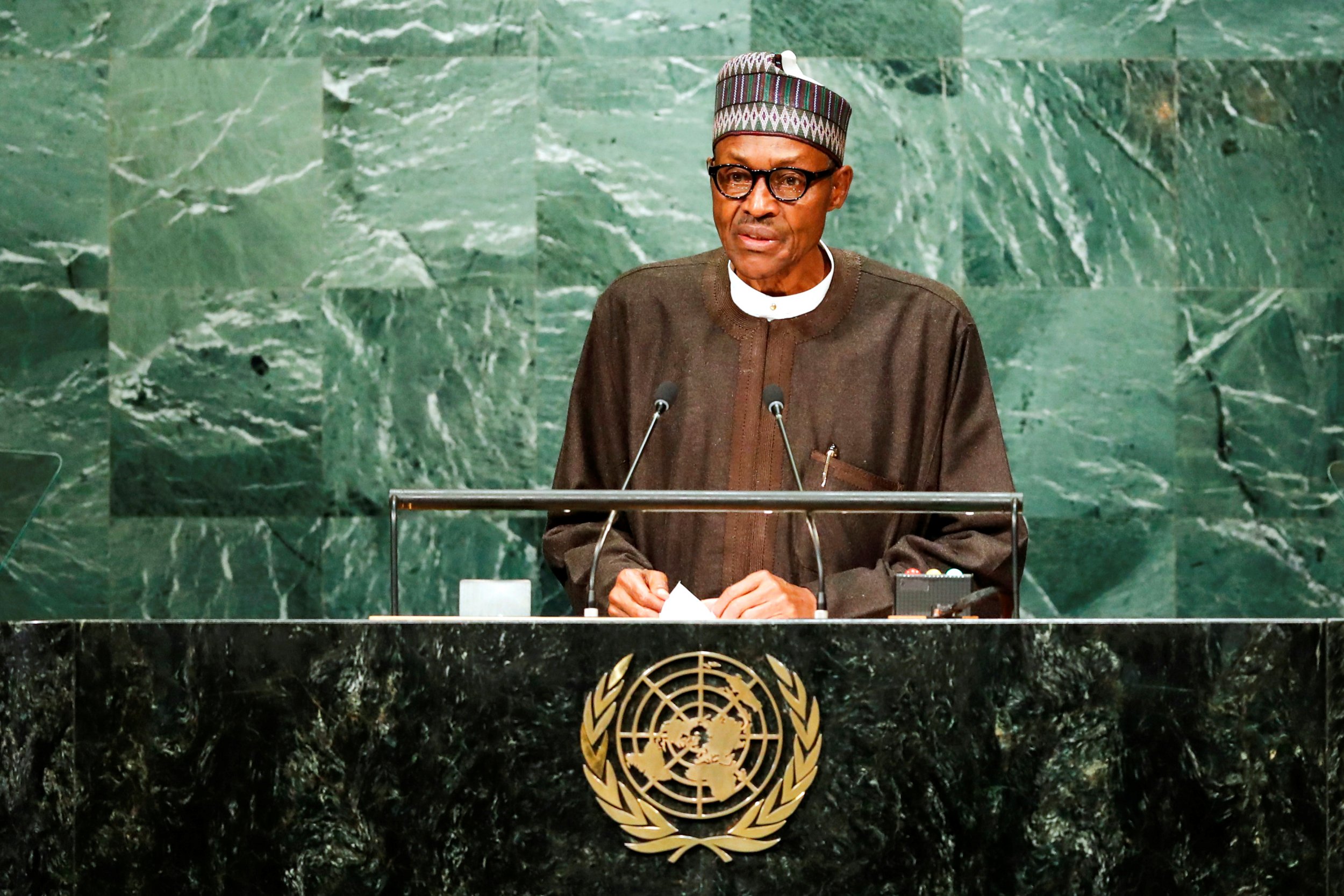 Nigerian President Muhammadu Buhari has extended his vacation in the U.K. as he awaits results of medical tests, fueling speculation about his health.
Buhari left the West African country on January 19, and his media adviser, Femi Adesina, said the 74-year-old president would undergo "routine medical check-ups" while in the U.K.
He was due to return to work on Monday, but wrote to the National Assembly on Sunday to inform them that he would be staying in the U.K. "in order to complete and receive the results of a series of tests recommended by his doctors," according to a presidency statement.
Buhari's decision to seek medical treatment outside Nigeria has prompted criticism from opponents, who say he is setting a bad example by not patronizing the country's healthcare system. The Nigerian president also traveled to London in June 2016 to seek specialist treatment for an ear infection.
In Buhari's absence, Nigerians have circulated rumors that the president's medical condition is severe and suggested he should resign if he is unable to meet the demands of his job.
Buhari has delegated authority to his vice-president, Yemi Osinbajo. The president of Nigeria's Senate, Bukola Saraki—the third-highest political office holder, behind Buhari and Osinbajo—was also forced to deny rumors that he was seeking to take over the presidency in Buhari's absence.
Buhari's spokesman, Garba Shehu, told Nigerian e-newspaper Premium Times that the president was "not in any serious condition to worry about" and was not in hospital but residing in the Nigerian High Commission in London.
Buhari is not the first Nigerian head of state to seek medical treatment abroad. Former president Umaru Musa Yar'Adua, who led the country from 2007-2010, went to Saudi Arabia in November 2009 to receive treatment for a heart condition and did not return for three months, leaving a power vacuum in place. He died less than three months after his return in May 2010.