'Bullet Train' Release Date, Cast, Trailer Plus More
Bullet Train is the new comedic action thriller starring Brad Pitt in the leading role.
The film is based on a novel by Kōtarō Isaka, which was originally published in 2010 under the title Maria Beetle, but has now been redistributed as Bullet Train.
The story sees five assassins, all aboard the same bullet train in Japan, realise that the missions they have each been tasked with carrying out are all mysteriously connected.
Bullet Train is directed by David Leitch, of Atomic Blonde and Deadpool 2, who began his career as a stuntman and even worked as a double for Pitt in Fight Club.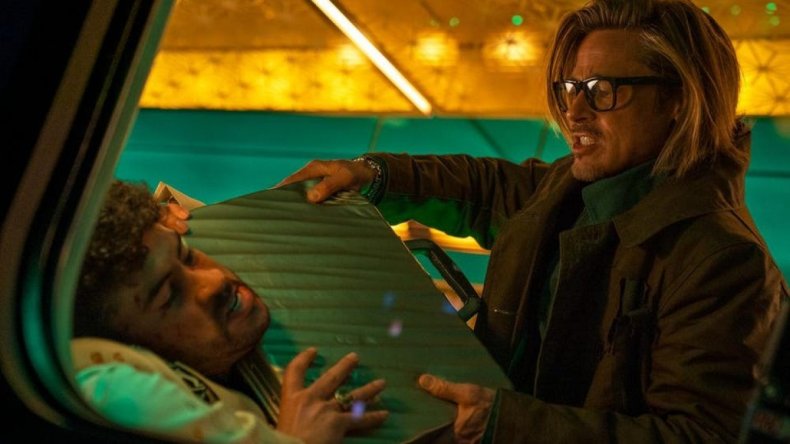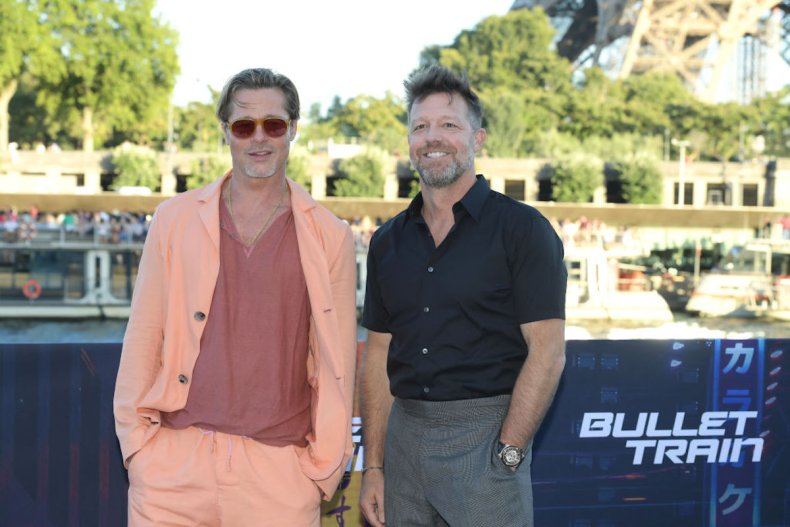 As the highly anticipated film's release date gets ever closer, Newsweek has everything you need to know about the Bullet Train movie.
When Is Bullet Train's Release Date?
Bullet Train will be released in cinemas in the United States on Friday, August 5.
The film was originally set for an April 2022 release, but it was then pushed back to the summer.
Who Is in the Bullet Train Cast?
Bullet Train boasts a star-studded cast, with Brad Pitt leading as a character called Ladybug and his The Lost City co-star Sandra Bullock starring as Maria Beetle.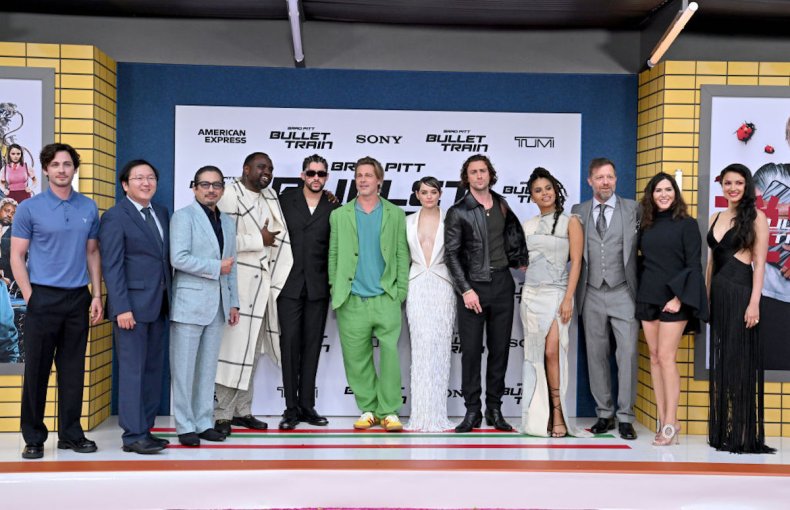 Kick Ass star Aaron Taylor-Johnson and Atlanta's Brian Tyree Henry are also in the film, starring as Tangerine and Lemon, respectively, as is The Act's Joey King (playing The Prince) and Hunters' Logan Lerman (playing The Son).
Rounding off the cast is Andrew Koji (Warrior) as Kimura, Zazie Beetz (Joker) as The Hornet, Hiroyuki Sanada (Westworld) as Elder and Puerto Rican rapper and singer Bad Bunny (credited as Benito A Martínez Ocasio) as Wolf. Michael Shannon, who recently starred in Nine Perfect Strangers, will also feature as White Death.
Is There a Trailer for Bullet Train?
A trailer for Bullet Train was released in March 2022.
The footage shows Pitt's Ladybug boarding the titular bullet train and showcases some impressive action scenes as the characters are seen getting into a whole load of trouble in what looks to be a chase for the same briefcase.
What Is the Bullet Train 'Whitewashing' Controversy?
Bullet Train came under fire from some critics for allegedly "whitewashing" Japanese culture, as the majority of the cast involved are from Western countries.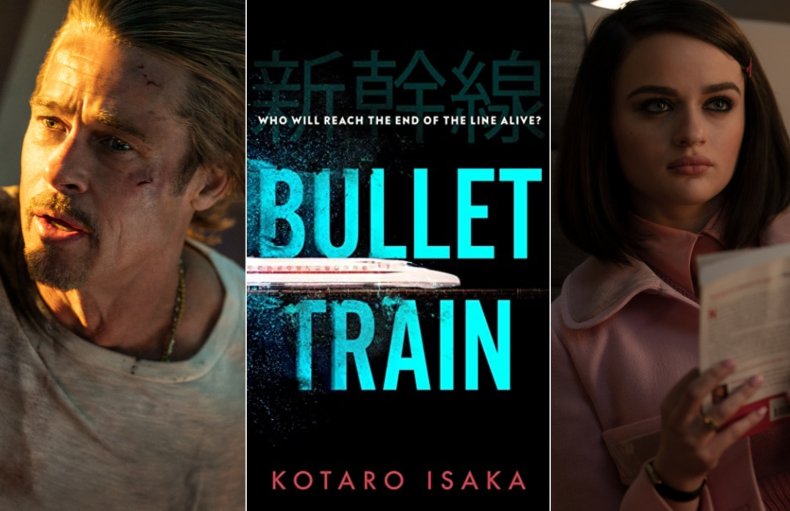 Several characters, including Brad Pitt's and Joey King's, were originally written as Japanese by Kōtarō Isaka, but the original novel's author is seemingly fine with the casting changes made for the movie.
"I don't have any feeling of wanting people to understand Japanese literature or culture," Isaka recently told The New York Times. "It's not like I understand that much about Japan, either."
Isaka also said he hopes that this adaptation of Bullet Train will lead English-speaking audiences to his many novels which are best-sellers in Japan.