The Palm Beach County Sheriff's Office has issued an appeal for help in apprehending a man accused of attacking a female worker at a Burger King in Florida.
The alleged incident occurred at a branch of the fast-food outlet located in the 9000 block of Northlake Blvd in Lake Park on February 27.
According to a statement issued by the Palm Beach County Sheriff's Office, an unknown male entered the Burger King after becoming upset with a female employee while using the restaurant's drive-thru service.
Once inside, he proceeded to seek out the female worker before violently attacking her.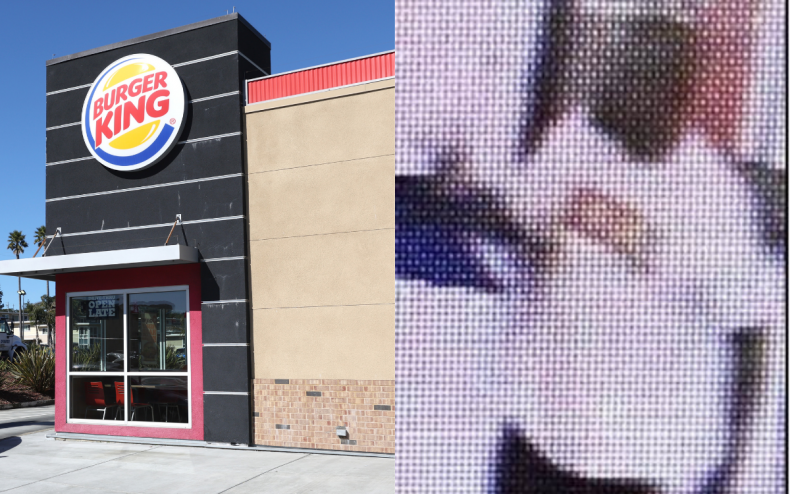 The suspect has been identified as a Black male, aged approximately between 25 to 30 years of age, who is around 5′8″ to 5′10″ and weighs roughly 200 to 230 lbs.
At the time of the attack he was wearing a white T-shirt with red writing on the front along with black pants and white shoes.
The authorities are urging anyone able to identify the suspect to contact Crime Stoppers urgently on 1-800-458-TIPS.
Newsweek has contacted the Palm Beach County Sheriffs' Office for comment.
The alleged attack comes two months after a Burger King employee was filmed being verbally abused by an irate customer at a drive-thru in the U.S.
Back in February, footage of a woman exiting her car to scream at the fast-food worker went viral on TikTok. The video was posted online by a worker sharing the clip under the handle austlnn. Speaking on the clip, the Burger King employee stated that the incident left them considering their future at the company.
In March, meanwhile, another Burger King employee in Florida was arrested after shooting at a customer who allegedly threw mayonnaise at them. Shateasha Hicks, 30, was arrested following the incident at the Burger King located in northwest Miami-Dade.
Back in January, a 16-year-old cashier was shot and killed while working at a Burger King in Milwaukee. A subsequent police investigation concluded that the teenager was allegedly involved in staging the robbery that cost him his life.
Later that same month, Kristal Bayron Nieves, 19, was shot and killed during a robbery at a Burger King in East Harlem where she was working as a cashier. Nieves was shot in the torso as the robbery progressed. A female manager at the restaurant was punched in the face during the robbery while a male customer attempting to intervene was pistol-whipped. Both are expected to recover.