Burger King Is Giving Away a Nintendo Switch Prize Pack for a Limited Time
Burger King is at it again with another video game console giveaway, this time focusing on the Nintendo Switch.
Last year, the fast-food chain hosted a contest to give away the elusive PlayStation 5, making it one of the only ways to receive the next-gen console at the time. For 2021, the home of the Whopper is giving customers a chance at the Nintendo Switch and one of the console's most-anticipated games.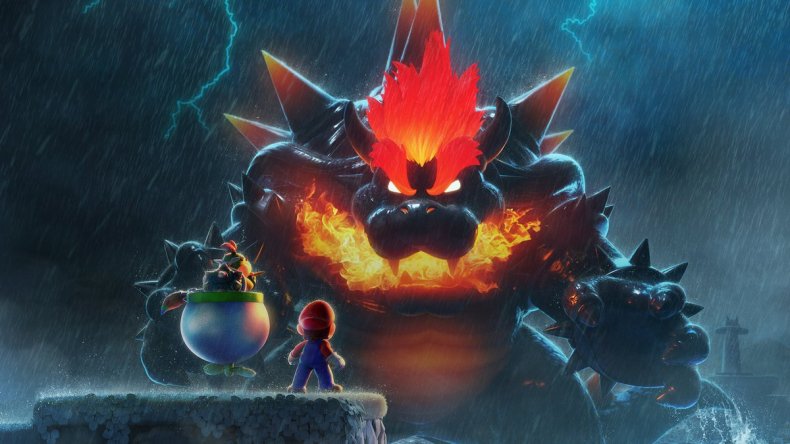 Beginning February 1 and running through March 15, King Jr. Meals at participating Burger King locations across the U.S., Canada and parts of Latin America will include one of six different toys inspired by Nintendo Switch games.
These toys feature characters from the following titles: Animal Crossing: New Horizons, Mario Kart 8 Deluxe, Luigi's Mansion 3, Super Mario Maker 2, The Legend of Zelda: Link's Awakening, and Splatoon 2.
To celebrate the February 12 release of Super Mario 3D World + Bowser's Fury, Burger King is also offering a chance to win a Nintendo Switch Prize Pack that includes the game along with the console.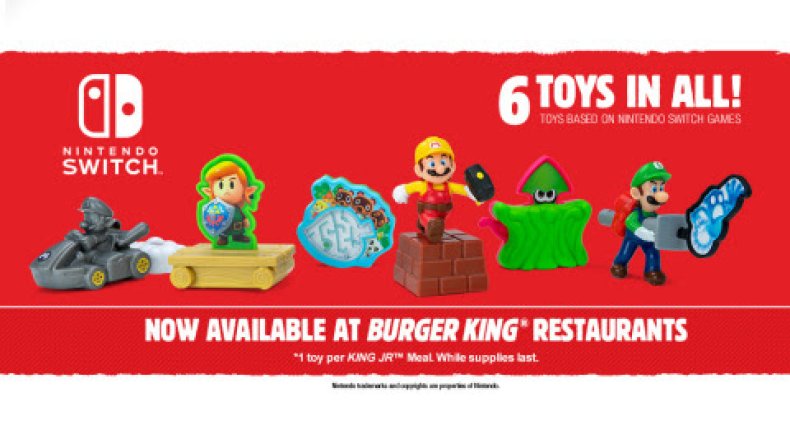 "Nintendo has always had a mission of delivering smiles to families, and we're delighted to work with Burger King to deliver smiles through our partnership together," said Nick Chavez, Nintendo of America's Senior Vice President of Sales and Marketing in a press release. "Whether families are ringing Mario's Super Bell power-up or they simply want to ring the dinner bell in style, we hope everyone can look forward to some king-sized Nintendo fun at Burger King."
Bowser's Fury is a re-release of the Wii U's Super Mario 3D World. In the game, players can go through various platforming stages with new power-ups like the Bell that gives Mario and his friends cat abilities. Players can go through these levels solo or with friends.
The re-release comes with new a stage called "Bowser's Fury" that lets Mario team up with Bowser Jr. to stop Bowser.
HOW TO ENTER THE BURGER KING NINTENDO SWITCH SWEEPSTAKES
To enter Burger King's Nintendo Switch Prize Pack giveaway, customers simply have to order a Super Mario Meal on the BK Mobile App or online at BK.com between February 8 and February 22. Doing so will automatically enter you for a chance to win the Nintendo Switch Prize Pack.
Even if your entry doesn't win you the prize, Nintendo fans can receive 100 My Nintendo Platinum Points while supplies last. This currency can be added to your My Nintendo account to redeem for exclusive rewards.
Full contest rules can be found here.
Are you going to test your luck with the Burger King Nintendo Switch contest? Are you excited for the release of Bowser's Fury? Let us know in the comments.