Burkina Faso and Mali to Collaborate Against Militancy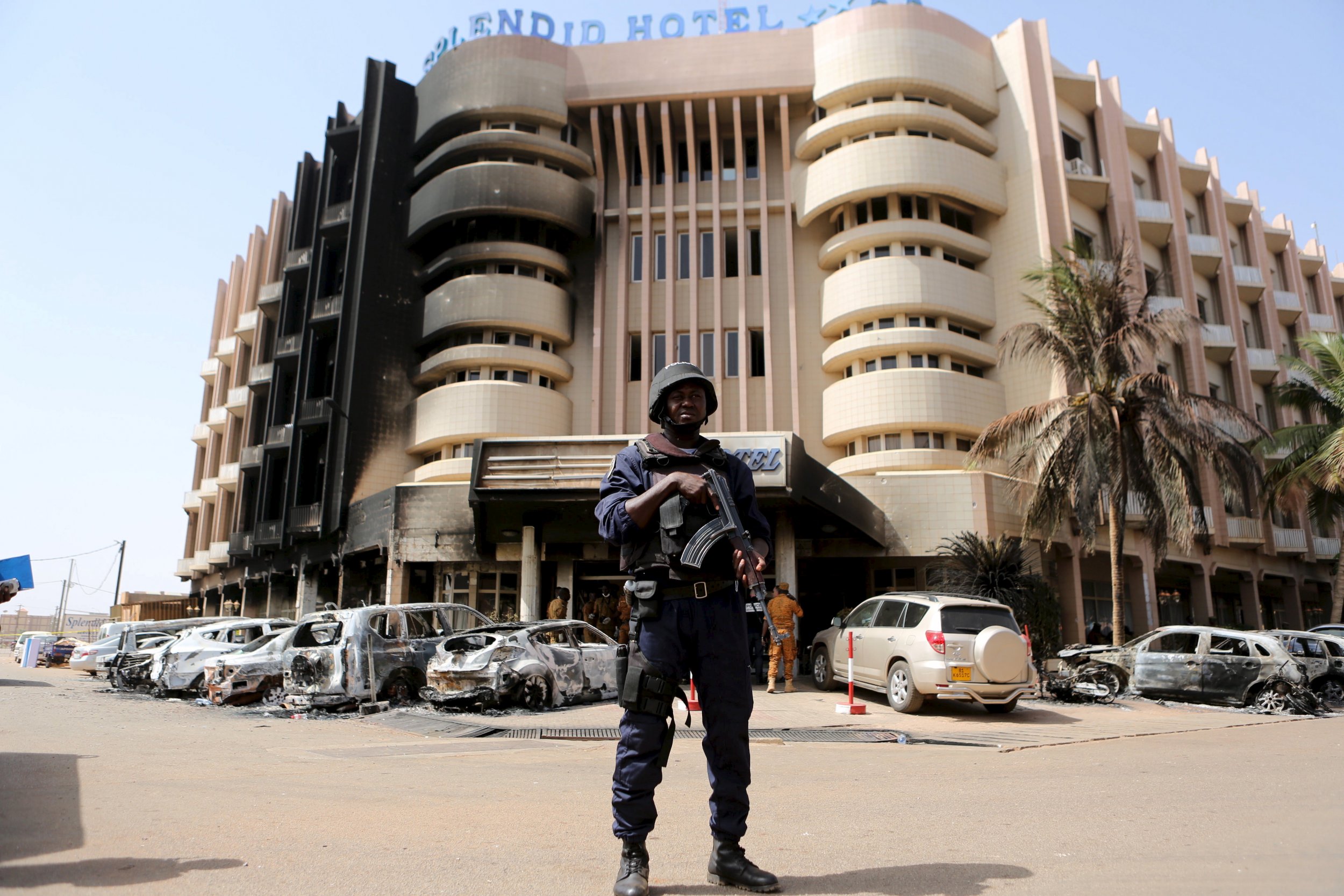 Burkina Faso and Mali are to collaborate in the fight against militant groups in West Africa after a deadly attack in the Burkinabe capital, Reuters reported.
Al-Qaeda-affiliated militants killed at least 28 people in an assault on the Splendid Hotel, a nearby cafe and another hotel in Ouagadougou on Friday. The incident, which was claimed by Al-Qaeda in the Islamic Maghreb (AQIM), came less than two months after gunmen attacked a hotel in the Malian capital Bamako, killing around 20 people. The Bamako attack was also claimed by AQIM in coordination with Al-Mourabitoun, an Al-Qaeda splinter group led by veteran Algerian militant Mokhtar Belmokhtar.
Malian Prime Minister Modibo Keita visited his Burkinabe counterpart Paul Kaba Thieba on Sunday to express solidarity over the attacks. The two pledged to share intelligence and conduct joint security patrols in a bid to reduce the threat posed by militant groups such as AQIM. "There is a very strong political will on the part of the two states to combine our efforts to fight terrorism," said Thieba.
Militancy is a growing threat in the Sahel region, which constitutes a vast horizontal belt across Africa and includes Burkina Faso and Mali. The United Nations envoy to the Sahel region, Hiroute Guebre Sellassie, warned in November 2015 that up to 41 million young people in the region were at risk of radicalization due to a lack of education and employment opportunities.
Northern Mali has been a hotbed of militancy for several years. Militant groups including AQIM and rebels from the Tuareg people launched a rebellion against the Malian government in 2012, taking control of much of the north of the country before being repelled by a French counter-operation in 2013. Mali shares a southern border of around 825 miles with Burkina Faso.
On his arrival in Ouagadougou, Keita said that Mali "has experienced such events and continues to experience them" and that it was his country's duty to "express our compassion and say that we have decided to go forward together, hand in hand, to fight against terrorism and jihadism."
Burkinabe security forces, with assistance from French and U.S. military personnel, retook the four-star Splendid Hotel on Saturday from the attackers. AQIM issued a formal statement on the attack on Monday, identifying three of the attackers and referring to the operation as a "drop in the sea of global jihad."
Imad Mesdoua, political analyst at risk consultancy Africa Matters Limited, says that while cooperation between Sahel countries is crucial in tackling militancy, it is unclear whether states possess the political will to work together on the issue. "Coordination is always something that everybody has been calling for, so perhaps this time around it will be effective, but it remains to be seen," says Mesdoua. "The statement was made but we didn't really get any details as to how it will be implemented."
Burkina Faso held its first presidential elections in decades in November 2015, in which former Prime Minister Roch Marc Christian Kabore was elected. The peaceful elections brought to an end a year of instability following the deposition of long-term president Blaise Compaore after 27 years in February 2014. Members of the elite presidential guard sought to seize power in a military coup in September 2015 but were later removed by the Burkinabe military.