Bye Harry! Australian Bookstore Won't Stock Anymore JK Rowling—'We Try Not to Put Books by Transphobes on Shelves'
This bookstore is saying goodbye to Harry Potter.
Australian bookstore Rabble Books & Games announced on Tuesday that they will no longer be stocking any books by J.K. Rowling. The author behind the Harry Potter franchise previously made transphobic comments in June and received severe backlash from the Twitterverse, and even Harry Potter actors.
"Hey Rabblers, we want to talk about JK Rowling. We are always trying to make Rabble a safer space for our community, and part of that is trying not to put books by transphobes on the shelves, when we know about them," the bookstore began in an Instagram update.
"Here is where we're at." the Instagram post continued. "We're not going to stock new JK Rowling books and we won't be keeping Robert Galbraith books (her pseudonym for crime novels) on the shelf anymore. Though we don't sell many, we're going to phase out the Harry Potter books too. We know that HP means a lot to a lot of people and that often you want to share them with the youngsters in your life. We will always be happy to order them in for you, as with any books we don't stock."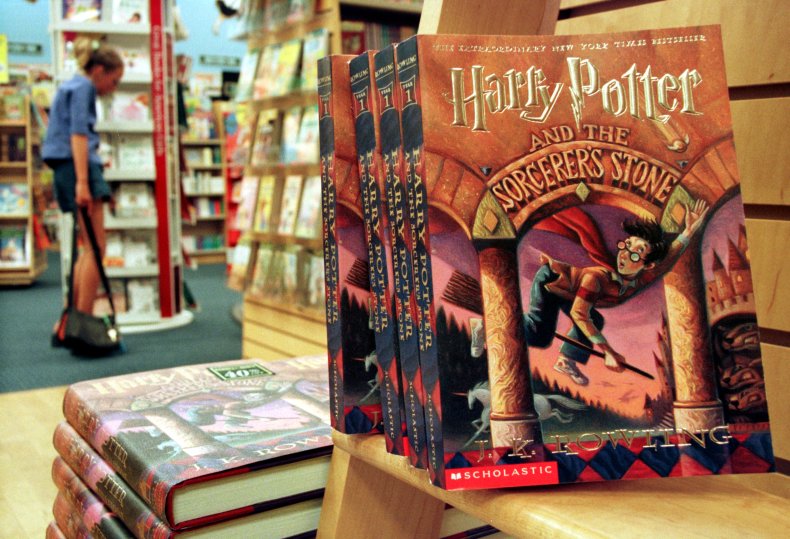 Rabble, however, had a solution for any books sold that were penned by the disgraced author. "For any we do sell, we'll be donating our profits to @transfolkofwa [TransFolk of Western Australia]." The bookstore noted that since they're such a small shop, by not stocking their shelves with Harry Potter books, they will have space for other writers of "middle grade and young adult fantasy adventure books."
"Whilst stocking a book isn't an endorsement (good grief, that would be a minefield), and we will always take orders for books that aren't in stock, there are more worthy books to put on the shelf, books that don't harm communities and won't make us sad to unpack them," Rabble continued.
The bookstore concluded their social media post by asking fans what queer and trans positive fantasy novels they'd like to see Rabble carry. "There's a link in our bio for more info about JK's latest book, with a heavy CN for transphobia and transmisogyny," they added.
In June, Rowling tweeted a string of transphobic comments and received severe backlash for her words. "If sex isn't real, there's no same-sex attraction. If sex isn't real, the lived reality of women globally is erased," Rowling wrote at the time. "I know and love trans people, but erasing the concept of sex removes the ability of many to meaningfully discuss their lives. It isn't hate to speak the truth."
Most recently, videos of people burning her books on TikTok have become very popular.
Newsweek did not receive comment from J.K. Rowling at the time of publication.