Caitlyn Jenner To Challenge Gavin Newsom for California Governor
Caitlyn Jenner has officially filed to run for Governor of California.
The former Olympic athlete and reality television star has filed the initial paperwork and launched her campaign bid today (April 23.)
"California has been my home for nearly 50 years," Jenner says on her new campaign website.
"I came here because I knew that anyone, regardless of their background or station in life, could turn their dreams into reality.
"But for the past decade, we have seen the glimmer of the Golden State reduced by one-party rule that places politics over progress and special interests over people."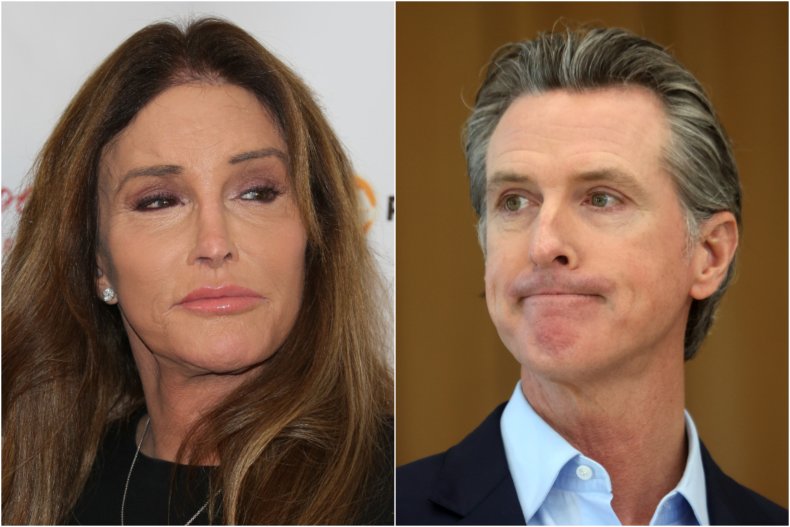 She added in the statement: "Sacramento needs an honest leader with a clear vision."
A longtime Republican, Jenner is seeking to replace Democratic Gov. Gavin Newsom in a recall election.
Jenner has reportedly built a team of well-known GOP operatives, including the pollster for Donald Trump's 2016 and 2020 campaigns, Tony Fabrizio, and Steven Cheung, a former Trump White House and campaign communications hand who also worked on Arnold Schwarzenegger's 2003 campaign.
She is reportedly being assisted by Republican fundraiser Caroline Wren.
Jenner also took to Twitter to announce her governor bid, where she posted a lengthy statement outlining her goals and called herself a "compassionate disrupter."
"This will be a campaign of solutions, providing a roadmap back to prosperity to turn this state around and finally clean up the damage Newsom has done to this state," she said.
"Californians want better and deserve better from their governor. For too long, career politicians have overpromised and under-delivered. We need a leader with the vision and the resolve to see it through."
Jenner added that she is running a "campaign of solutions."
Jenner, 71, has been vocal about her Republican values throughout her career and expressed an interest in getting into politics a number of times.
She previously expressed support for Trump but later changed her opinion of the former president over his stance on federal guidelines allowing transgender students to use their chosen bathrooms.
"My hope in him ... was misplaced," she wrote in a 2018 Washington Post op-ed.
Newsweek has reached out to Jenner's representatives for comment.
Jenner's candidacy was reported by Axios earlier this month when bookmakers' odds on the former athlete to win a California governor election not looking good at 100-1.
Gov. Newsom has now launched an opposing petition to fight the recall campaign against him.
The petition's website, "Stop the Republican Recall," claims that the efforts to remove Newsom as Governor are led by a coalition of "national Republicans, anti-vaxxers, Q-Anon conspiracy theorists and anti-immigrant Trump supporters."