Caitlyn Jenner Condemned For Post Mocking Dr. Rachel Levine
Caitlyn Jenner is facing backlash for sharing a meme about Joe Biden's assistant health secretary, Dr. Rachel Levine.
The reality TV star and California governor hopeful is being widely criticized for sharing a post that was initially shared by Donald Trump Jr. on Instagram.
On Monday, the son of the former president posted a meme comparing the looks of Jenner and Dr. Levine, who is also trans, labeling the former "conservative" and the latter "liberal."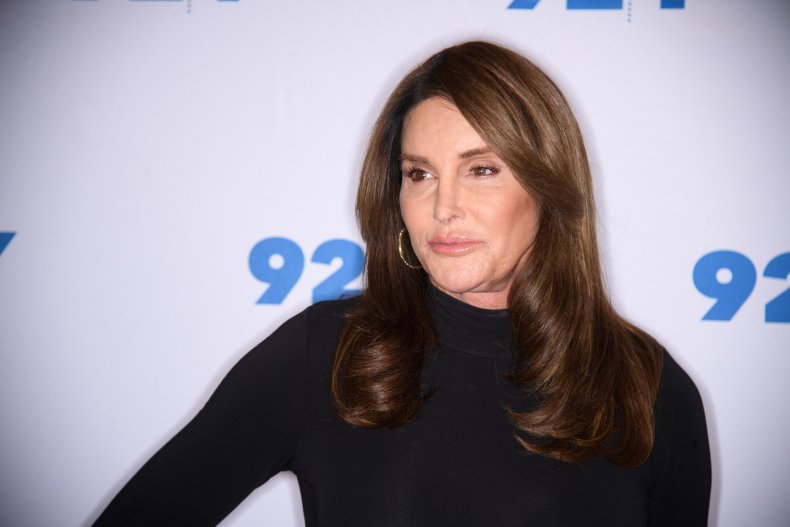 The meme was captioned: "Conservative girls are just better looking."
"It seems to hold true no matter what!!!!" Trump Jr. captioned the post. "Conservative girls are just better looking... maybe that's why the libs are always outraged for no reason."
Jenner reposted the meme to her Instagram story, as highlighted by Perez Hilton.
The move has seen Jenner condemned for her "transphobia," with Transparent star Alexandra Billings penning a lengthy response urging Jenner to "free herself" from "self-hatred."
"Reposting @donaldjtrumpjr pic says volumes about both your self-hatred and your blatant transphobia," Billings said in her post directed at Jenner. "I know this rage. I lived with it for years and it is still a cacophony of voices that haunt me."
She continued: "But I am not running for a public office and I am not a self-proclaimed 'role model.'
"You're in a spiral of spiritual chaos and your search for admiration and public approval is just as transparent as your egocentric, pseudo-Republican, rich, white, privileged lifestyle you flaunt, pretending to be some sort of everyday citizen caring about everyday events."
Meanwhile, Perez Hilton called Jenner "ugly on the inside" for resharing the meme.
One Twitter user urged Jenner to express some empathy, tweeting: "Bullying and making fun of your Trans Sisters will not bring you peace or help you gain acceptance with Cis people. They are using you, not lifting you up. I hope you can have empathy and see the damage you are causing your own Trans community. Please stop."
This latest backlash against Jenner comes after the former Olympic athlete voiced her opposition to transgender girls competing in female sports earlier this month.
"This is a question of fairness," Jenner told a TMZ reporter. "That's why I oppose biological boys who are trans competing in girls sports in school. It just isn't fair. And we have to protect girl sports in our schools."
Later, in an interview with Sean Hannity, the gubernatorial candidate ducked the topic, stating: "I stick with my statements that I made. I think we have to make sure that the integrity of girls' sports is there. I think that's extremely important."