Caitlyn Jenner Flips on Transgender Sports Issue, Wants State to Determine Who Is 'Truly Trans'
Caitlyn Jenner appeared to have changed her mind again about where she stands on transgender participants in California school sports when she said Wednesday that as Governor she would set up a state "commission" to decide which players are "truly trans" enough to play on the teams that match their gender identity.
As a current California Gubernatorial Candidate, trans woman and former Olympic athlete, Jenner may seem to be in a qualified position to speak on fairness in trans athletes in school sports. Yet, she has changed her position multiple times and been reluctant to speak on the issue before, telling Fox News' Sean Hannity, "I don't know why they keep asking me that question," during a May 5 episode of his show.
"What I would do as governor, I would put together a commission," she told hosts of America's Newsroom on Wednesday. "And trans women, who are truly trans, who at a very young age, you know, started proper medical treatment, they've grown up as girls, of course, they should be able to compete in girls' sports."
"But some guy," she continued, "who hasn't done any therapy, who hasn't done anything, there has to be a review board."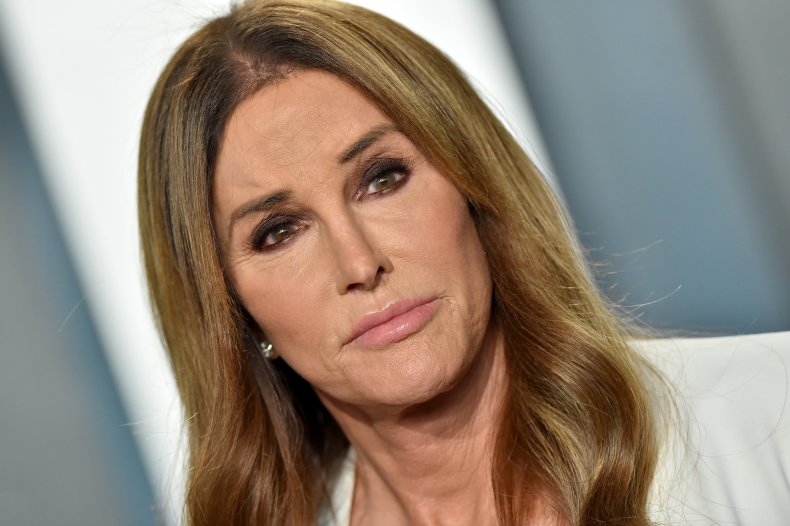 Jenner's most recent position differs from the variety of former positions she has stated on trans girls playing in girls' sports.
"This is a question of fairness," she told a TMZ reporter on the street on May 1. "That's why I oppose biological boys competing in girls' sports in school. It just isn't fair."
"But if someone transitions and now identifies as a girl isn't it delegitimizing their identity to deny them..." the reporter started to ask, but the clip showed Jenner cutting getting into her car and ending the exchange there.
Fox host Dana Perino played the TMZ clip and asked Jenner why her position seemed to have changed.
"You notice I did not say in that statement 'trans women,' I said 'biological boys.'"
"What I would do as governor, I would put together a commission," she said, explaining that the state would decide on a case by case basis who was "truly trans" enough. She did not specify what methods a state commission would employ.
She said that the Olympics and the NCAA have strict regulations about transgender athletes, but high schools have "no guide rules, there's no rules and regulations."
Jenner herself is notable for coming out and transitioning very much in the public eye in 2015. At the time she was 65 years old. In that same year, she made statements affirming her belief that trans athletes should be allowed to play on the teams that matched their gender identities.
During her acceptance speech for the 2015 ESPY Arthur Ashe Courage Award, Jenner said, "I also want to acknowledge all the young trans athletes who are out there—given the chance to play sports as who they really are."
In April 2020 during an appearance on The Trans Sporter Room podcast for the LGBTQ sports website Outsports, she echoed her previous sentiments, saying, "I think every trans person, if they're into athletics, should have an opportunity to compete and to improve themselves. I think sports is such a great way to learn a lot about yourself. And yeah, I want to, hopefully they'll have the opportunity in the future to do whatever they can do. I'm all for it. I'm all for it."
Newsweek has reached out to Jenner's publicist for comment.