Caitlyn Jenner Says She Will Support Donald Trump If He Runs in 2024
Caitlyn Jenner "would support" Donald Trump should the former president run for the White House again in 2024, she told Fox News on Saturday.
Justice with Judge Jeanine host Jeanine Pirro asked the California gubernatorial candidate whether Trump should run again.
Jenner, a Republican, quickly replied: "That's his decision."
Challenged on whether she would support him if he did, a more hesitant Jenner said: "If I was Governor of the State of California...obviously I would support him."
What if Jenner is not elected as governor, she was asked. "Yes, I still would support him," Jenner said, adding: "I do not like what's happening in this country right now."
Expanding on that, she said: "We always try to put everybody in a box like you're white, you're Black, you're a Republican, you're a Democrat: If you're a Republican you have to think this way, you must think this or that, you know, Republican ideas—and that's not me.
"I'm an inclusive Republican because I have conservative economic values."
Jenner said she agreed with the general Republican outlook that lower taxes and fewer regulations "always worked," but said she also differs from many in the GOP.
"On the social side, I'm not like a lot of Republicans—I'm an inclusive Republican. I'm in it for the people, I'm inclusive to all.
"I think the number one thing the Republican Party needs to do, is change the image 'cause the Democrats have taken hostage this question for years and we need to change the image of what the Republican Party is. We're inclusive to all people."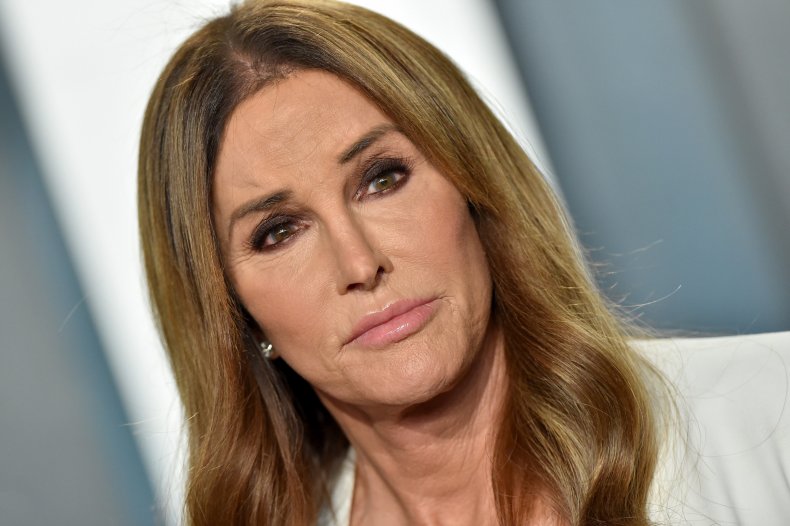 Jenner is among the 41 mostly Republican candidates hoping to replace California Governor Gavin Newsom following a recall election on September 14.
Republican candidates face a struggle to unseat Newsom in a state that has been solidly Democratic in recent decades. In the 2020 presidential election, now-President Biden won 63.48 percent of the popular vote, compared to Trump's 34.32 percent.
California is "as blue as they get," Jenner told Pirro. The Republican criticized Newsom's leadership and "terrible job" in deciding to end in-person schooling during the COVID-19 pandemic.
"Our job is to try to keep the pressure on this. The decline of California has only accelerated under his rule, okay? Gavin Newsom is only interested in himself, he's only interested in keeping his position, He's not interested in the people. Honestly, he hasn't done one thing for the people, he's doing it for special interests."
A majority of Californians are set to receive $600 stimulus checks, as well as additional payments to dependents, in the coming weeks after Newsom pushed the need for further economic stimulus.
Jenner called the payments a "recall rebate," saying: "He's going to send out money, taxpayer's money in the state of California, their money out back out distributed to people for votes, basically."
She had previously supported Trump in 2016, but had revoked her support after clashing over transgender rights.
At a press conference earlier this month, Jenner said she did not want Trump's endorsement for her gubernatorial campaign.
"I am a private citizen of the state of California, I have every right in the world to be able to run for this office and I am on the Republican side, obviously I'm on the Republican side," she said, when asked if she'd seek his support.
"But don't put me in this box, like if you're in this box of 'you're a Republican, you have to think this way."
Jenner is among the 41 mostly Republican candidates hoping to replace California Governor Gavin Newsom following a recall election on September 14.
Conservative radio talk show host Larry Elder, a regular guest on Fox News, was a surprise omission from the list. The Republican announced his candidacy on July 12, but was not on the list released by the Secretary of State of candidates who met the requirements to be placed on the ballot.
If Newsom is recalled, then whoever on the list of potential replacements gets the most votes will become the state's new governor.
Update 07/18/21, 08:58 a.m. ET: This article has been updated with further context and details about Jenner's gubernatorial campaign.