Calais Evictions to Resume Following Clashes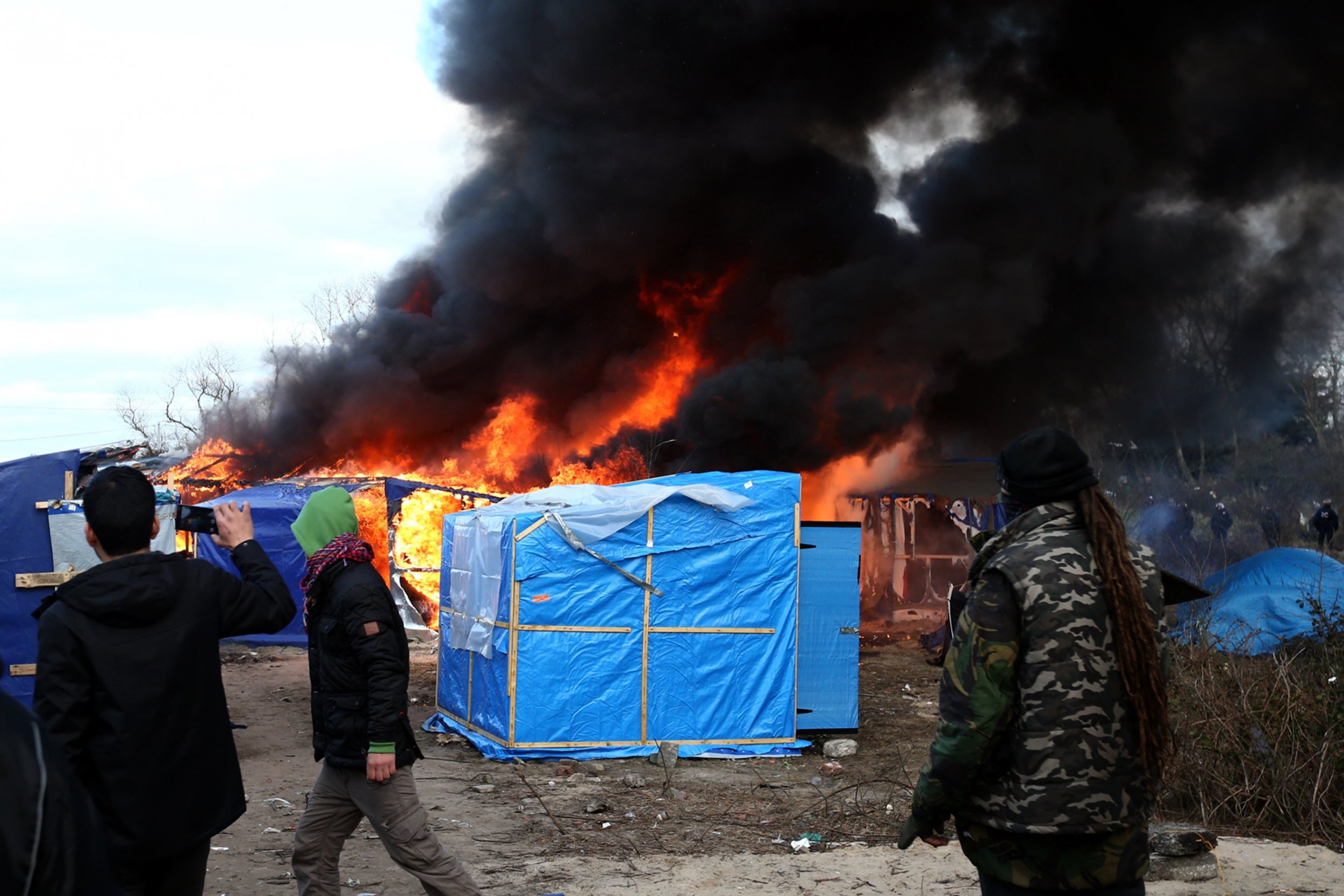 French authorities are set to resume a demolition operation at the "Jungle" refugee camp in Calais on Tuesday after overnight clashes between residents and riot police.
The dismantling of shelters used by refugees began on Monday and prompted about 150 to 200 refugees and activists to throw stones at police, who responded with tear gas. The operation is aimed at relocating around 1,000 refugees from the southern half of the camp—these refugees have the option of living in converted tankers in the northern part of the camp, moving to similar refugee centers elsewhere, or seeking asylum in France. French authorities want a maximum of 2,000 refugees residing in the Calais Jungle.
The population of the Jungle is disputed. Officials say some 3,700 people are housed in the camp, but U.K.-based charity Help Refugees claims that the total number of residents is 5,497, with 3,455 residents in the southern section of the camp at immediate risk of eviction. Living conditions in parts of the camp are squalid, but many of the refugees there are resisting eviction as they attempt to travel to the U.K. via the nearby port of Calais and the Eurostar train terminal.
About 100 shacks were dismantled on Monday, with 12 shelters set ablaze during clashes between the refugees and police. Some residents of the camp attempted to flee overnight on Monday by trying to access U.K.-bound lorries at the port, but they were beaten back by riot police using tear gas, the BBC reported. At least four people were arrested, including activists from the U.K.-based activist group No Borders.
France announced its decision to demolish part of the camp earlier in February and the decision was approved by a court in Lille on February 25. The decision sparked protests from activist groups, and an open letter to U.K. Prime Minister David Cameron—calling for the U.K. to allow children living in the Jungle to enter the country if they already have family living there—gathered more than 100,000 signatures, including from celebrities Jude Law, Russell Brand and War Horse director Michael Morpurgo.
Calais Evictions to Resume Following Clashes | World