Calif. Medical Staff Urge Nurses Not to Strike over COVID PPE as ICUs Near 100% Capacity
Medical staff at HCA Healthcare's Riverside Community Hospital in California sent a memo to its nurses asking them not to go on strike during the holidays.
Although the medical staff said they respect the nurses' right to strike, they stated it's not in the patients' best interest.
"This stoppage in workforce comes at a very crucial time during our COVID surge," said the memo, obtained by Becker's Hospital Review on December 16.
"We are at an all-time critical point, and as patient advocates, our patients and community are in serious need of our team together," the memo continued. "We, the medical staff want to urge you to reconsider the timing of your strike and the impact at this critical time in patient care."
Health officials in Riverside County reported there are no available Intensive Care Unit (ICU) beds countywide as hospitals hit capacity for both COVID-19 and non-COVID patients on Monday.
According to data from Riverside University Health System, the county reported 972 current COVID-19 hospitalizations, including 195 coronavirus patients in ICU beds.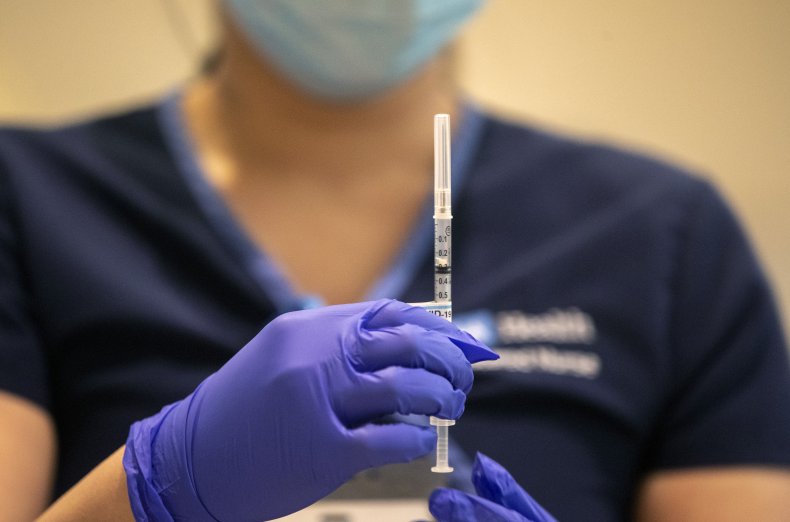 "We felt it was important that our nurses knew how much we needed them during this time," Riverside Community Hospital's Dr. Steven Kim told Los Angeles television station KABC.
Kim noted it's unusual for doctors and staff to intervene in disputes between the hospital management and unions, but it came at a crucial point of the area's COVID-19 surge.
"It is unusual, but it shows the point that this is an unusual time," said Kim. "It's a critical time, and we felt so strongly that without our nursing partners, patients' lives would be at risk undoubtedly."
Registered nurses at Riverside, Los Robles Regional Medical Center in Thousand Oaks, and West Hill Hospital and Medical Center in Los Angeles– all owned by Nashville, Tennessee-based HCA Healthcare– are scheduled to strike from December 24 to January 3.
The strike was organized by the Southern California's Nurses Union, SEIU Local 121RN, which represents nearly 2,000 workers across the three hospitals.
The union claims HCA Healthcare aggressively rationed personal protective equipment (PPE), enforced the use of used PPE and provided insufficient COVID-19 testing for patients and staff, among other issues, according to a December 14 press release.
Multiple nurses and health care workers at the hospital have contracted COVID-19 and two have died, according to the union.
"The nurses and licensed medical professionals at these HCA hospitals have overwhelming support from the doctors and other colleagues on staff. They understand that these are life and death issues, for both staff and patients," the union said in a statement emailed to Newsweek.
The union then noted they have been negotiating with the hospital since July over issues prior to the pandemic, and stated that they have since proposed proper COVID-19 safety measures and staffing levels to the hospital with the support of doctors.
"The timing of this strike, like so many of the issues the Nurses are addressing at the bargaining table, is manufactured by the employer," the union's statement continued. "It is unconscionable that during this pandemic, our patients and the employees who provide patient care have not been prioritized to maintain a healthy community."
Since the onset of the coronavirus pandemic, nurses and health care workers across the nation have gone on strike, many in protest of their respective hospitals for not providing proper COVID-19 safety protocols.
Riverside Community Hospital didn't respond to Newsweek's request for comment in time for publication.