California Diocese Releases Names of 34 Catholic Priests Accused of Child Sex Abuse
California's Diocese of San Bernardino this week released 34 names of the Catholic priests it says have had credible allegations of child sexual abuse made against them since 1978. On Twitter, the church said it was "an action of transparency intended to promote healing."
Some of the alleged incidents described next to the priests' names date back to the 1960s. Many of the men have been permanently banned from ministry in the diocese or are deceased. Some priests were arrested or suspended, while others were reported to the religious order.
Church officials said 21 names previously appeared in the media, while 24 had been reported to the police. Five clergy members' names have never been made public before.
The release comes after similar action by the Diocese of San Diego, which included the Diocese of San Bernardino until 1978, when they split. The San Diego diocese released the names of 51 priests "where the diocese has received a credible allegation involving sexual abuse of a minor."
Bishop Gerald Barnes of San Bernardino posted a letter online following the Monday disclosure, urging any victims of abuse at the hands of a local priest to call a hotline number.
He said, "As we…come to grips with the past and present realities of the clergy sexual abuse crisis, I have made the decision to make public the names of all priests who have ministered in the Diocese of San Bernardino that have credible allegations of sexual abuse of a minor."
He continued, "When we read this list, we are pained to think of the many lives that were impacted by the sinful and unlawful acts of those priests who committed them. Some will recognize names on this list, more will recognize the parish communities where they served. It makes this crisis more local to us and may increase our feelings of sadness and outrage.
"I repeat my past encouragement that if you or someone you know has been sexually abused by a church minister, including anyone you see on this list, please come forward and report it," Barnes said.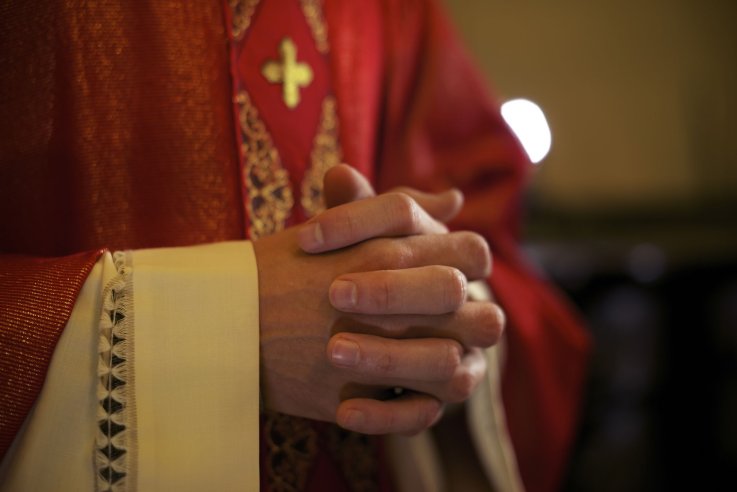 In August, a Pennsylvania grand jury released a report detailing the scope of sex abuse inside the church across six local dioceses. It identified more than 1,000 child victims.
Last week, a California man sued the Vatican, demanding the names of priests linked to sex abuse across the world, CBS Los Angeles first reported.
Recently, Pope Francis, who has been accused of covering up abuse allegations, appeared to be blaming the devil for dividing the church. "These days, it seems as if the Great Accuser has been unleashed and has it in for bishops," he said on September 11.
In August, the Pope declined to talk about allegations leveled by Archbishop Carlo Viganò, who said Francis was aware of sexual misconduct by Cardinal Theodore McCarrick and failed to act. "I will not say a single word on this," the pope said, according to the Catholic News Agency. But on October 6, church officials announced an investigation into the McCarrick case.
"The Holy See is conscious that, from the examination of the facts and of the circumstances, it may emerge that choices were taken that would not be consonant with a contemporary approach to such issues," a Vatican statement conceded.
Below are the names from the Diocese of San Bernardino release. An asterisk has been placed beside the names not previously reported in the media. Further information on the clergy can be found here.
Daniel De Dominicis*
Joseph Jablonski*
Robert Kurilec*
Peter McCormick*
Dominic Gaioni*
Roberto Barco
Alex Castillo
Robert Donat
Timothy Keppel
Louis Perreault
Gustavo Benson
Jesus Dominguez
Rudy Gil
J. Ernest Hayes
Malachy McGinn
Paul Nguyen
Anthony Rodrigue
Charles Rourke
Ed Ball
Joseph Fertal
Howard Melzer
John Schmitz
Paul Shanley
Bernard Waltos
Fidencio Silva-Flores
Ponciano Ramos
Esteban Trujullo
Joseph Bell
Ruben Garcia
John Haberthier
Terrence Reilly
James Stauber
Saul Ayala
Michael Bucaro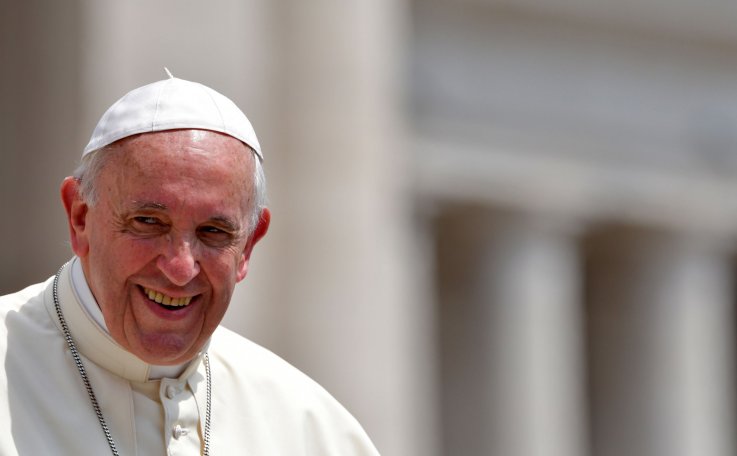 California Diocese Releases Names of 34 Catholic Priests Accused of Child Sex Abuse | U.S.