Before and After the Rain: California Regions Start To Emerge From Drought
California's skies may have cleared, but the torrential rain that swept through the state last month had a lasting impact on the state's longstanding drought.
As of February 7, over 15 percent of the state is free from drought, the first time such a level has been reached since 2021. A mere three months ago only 0.5 percent of the state was considered drought free.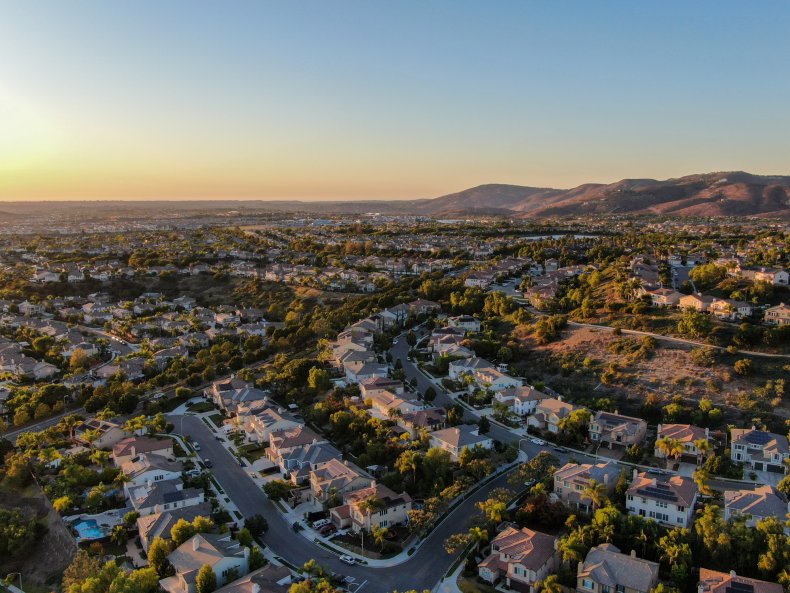 "California has been in dry conditions for much of the last 10 years, with only two years of wet," Jeff Mount, senior fellow at the Public Policy Institute of California Water Policy Center, previously told Newsweek.
"The past three years have been the driest three-year period on record [dating back to 1895.] That just beats the driest three-year period on record from 2013 to 2015. And both of these three-year periods have been the hottest on record."
The U.S. Drought Monitor is a map updated every week to show the location and intensity of drought across the country. Just three months ago, 41 percent of the state was classed as being under "extreme drought," the second most-intense category, while 17 percent was considered to be under most intense, "exceptional drought."
On January 17, for the first time in three years, both of these categories were eliminated across California, and remain at zero today.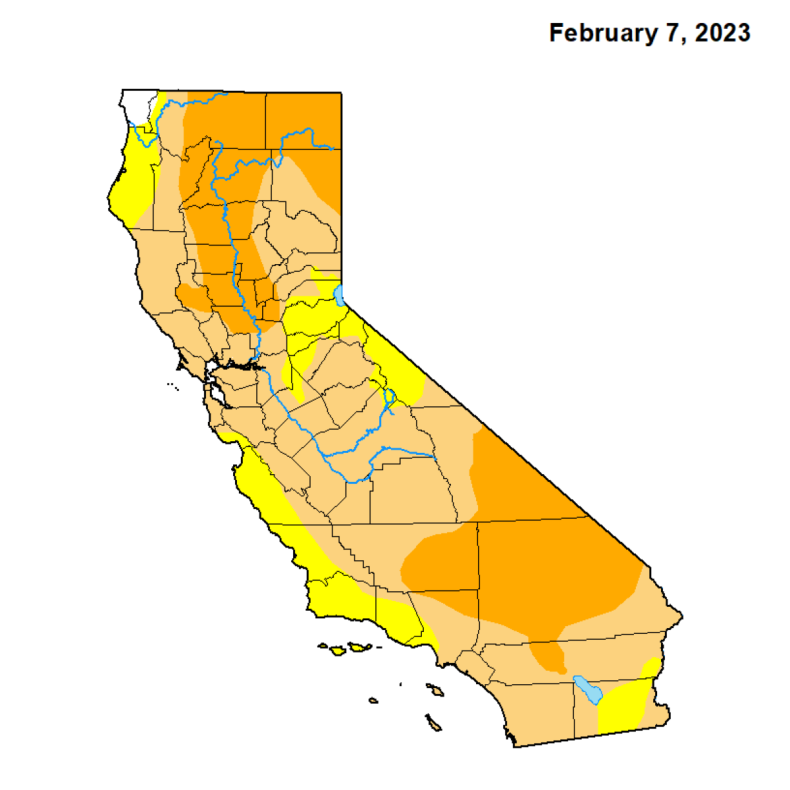 The drought has continued to ease over the last few weeks, and regions along the state's eastern border, including Amador, El Dorado, Alpine and Mono counties, have been relieved of their "moderate drought" status for the first time in years.
One region in the state's north, Del Norte County, is no longer even considered abnormally dry in 90 percent of its territory.
As a whole, water levels across California have shown steady signs of improvement. The state's largest reservoir, Lake Shasta, has risen by nearly 100 feet in the last two months, as per statistics from the Lakes Online database.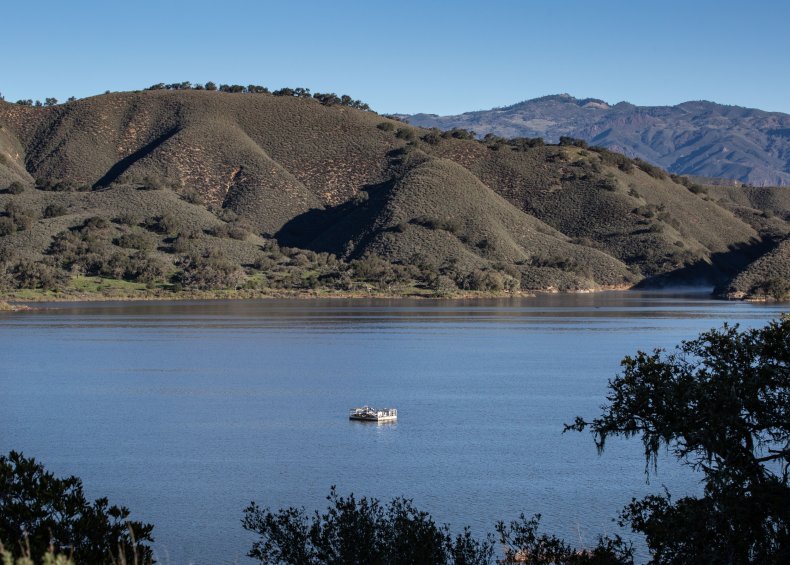 Meanwhile, one reservoir in Santa Barbara County, Lake Cachuma, which was less than one-third full two months ago, has overspilled for the first time in decades. Santa Barbara is now considered to be largely out of the drought for the first time since 2021, with only 7 percent of the county classed as being under "moderate drought."
However, while the intensity of the drought has decreased across most of the state, a third of California is still considered to be under "severe drought" conditions. Further rainfall over a sustained period will be required to completely eliminated these conditions.
Do you have a tip on a science story that Newsweek should be covering? Do you have a question about drought? Let us know via science@newsweek.com.