Charlie Kirk Opposes Caitlyn Jenner's Governor Bid, Says 'Biological Standards Matter'
Conservative commentator Charlie Kirk has said that he is against Caitlyn Jenner's bid for California governor, telling Fox News that "biological standards matter," which is a view, he said, is shared by "probably half the country."
The TV celebrity and prominent transgender activist has said that she has filed the paperwork to run for the governor, following the collection of enough signatures to trigger a recall election and potentially oust the Democratic incumbent Gavin Newsom from office.
Her campaign website, which carries the banner "Caitlyn for California," says that the state capital Sacramento "needs an honest leader with a clear vision."
"Californians want better and deserve better from their governor," she said in a statement last week. "We need a leader with a vision and the resolve to see it through."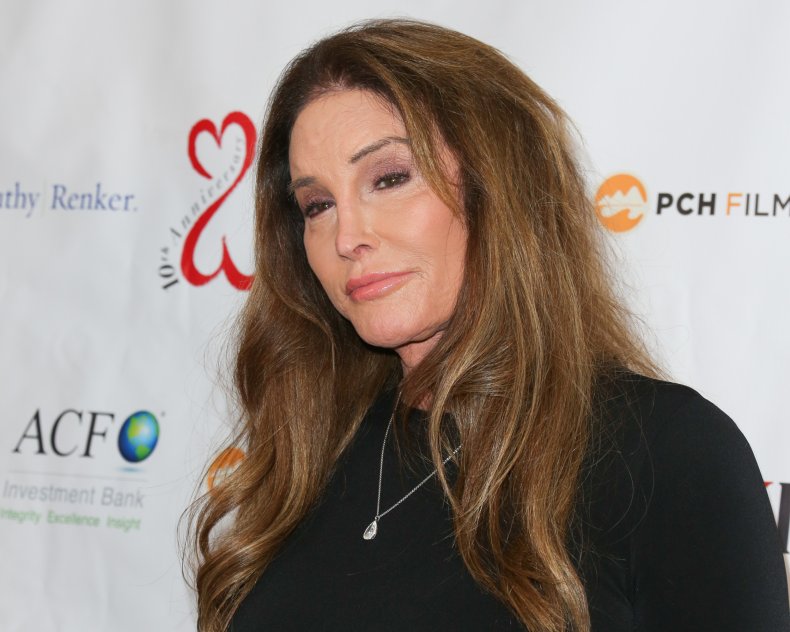 But Kirk, who founded the conservative organization Turning Point, told Fox News on Monday that he was "not a huge fan" of the Republican Party supporting Jenner.
"I represent a viewpoint held by probably half the country that biological standards matter," he told the anchor Martha MacCallum.
"Let me say, I've met Jenner. Very nice person, and I think that Jenner really believes in conservative values to an extent," Kirk said. "However, I represent a viewpoint that millions of other Americans hold, which is that, who are we as Republicans?
"Are we just always going to try to be the first to try to get to something or are we going to sometimes make the more difficult argument, take all the arrows and the criticism and say these are deeply held beliefs."
Jenner has reportedly assembled a team of experienced GOP operatives for her campaign, including the former pollster of ex-President Donald Trump, Tony Fabrizio, and former White House communications aide Steven Cheung.
As criticism against Newsom has been building for his state's COVID response and ongoing school and business closures, a petition for his recall had gathered more than 1.6 million validated signatures as of Monday.
This passes the required to force a vote, which CNN reported could take place this year as early as this summer.
A poll conducted last month by the Public Policy Institute of California showed that 40 percent of Californians backed the recall effort and that a clear majority (56 percent) opposed the move.
But as the GOP looks to jockey for the chance to oust the first-term Democrat, Kirk told Fox News that Jenner would not be the best candidate.
"It's a complicated topic, but as the Republican Party continues to try to find its soul, I think it's very important that we're clear about who represents our party, especially in a widely covered, publicized governor's race in California.
"So that's why I'm going to continue to take the position I take," Kirk added.
Newsweek has contacted Jenner's campaign for comment.