The campaign to recall Democratic California Governor Gavin Newsom has gathered enough signatures to trigger a special election that could oust him from office.
California's Secretary of State Shirley Weber announced the validation of the 1,495,709 petition signatures needed to trigger the recall election on Monday evening.
The petition signers will have the option to remove their signatures as state officials calculate the election's cost, a process which could take up to three months, according to The Los Angeles Times. After Weber issues an official final certification of the signatures, the state's Lieutenant Governor Eleni Kounalakis can then call for the election to occur within 60 to 80 days.
As of April 26, four people have stepped up to challenge Newsom in the recall election. The challengers include Republican businessman John Cox, former San Diego mayor Kevin Faulconer, former Olympic athlete-turned-transgender reality TV star Caitlyn Jenner and former GOP California Representative Doug Ose.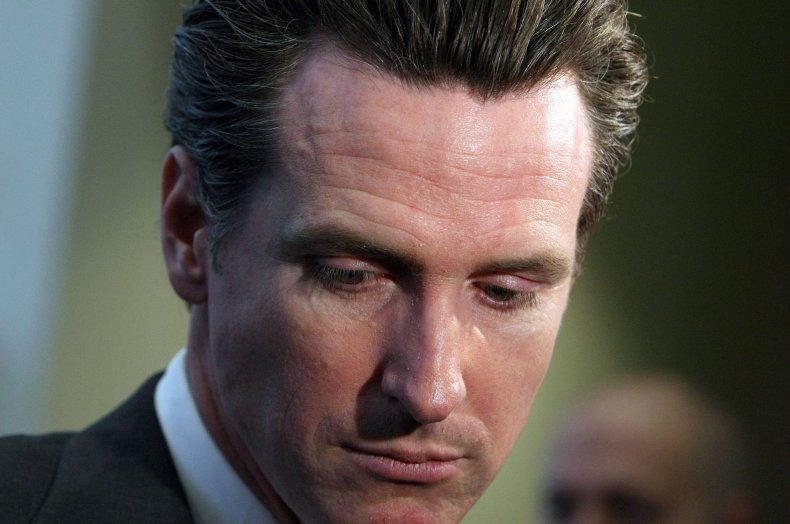 Only 40 percent of Californians support the recall effort, according to a poll of 1,174 likely voters conducted mid-March by the Public Policy Institute of California. The poll found that 56 percent of respondents oppose the recall effort.
Newsom's opponents collected signatures for the recall as the state experienced a spike in COVID-19 cases and deaths, as well as ongoing school and business closures. However, public opinion towards Newsom could change as the state experiences the benefits of his recent COVID-19 recovery initiatives.
By the time the recall election occurs, the pandemic's effects on the state could look very different than it does now. However, a probable summer drought, wildfires and resulting power blackouts could deepen voter dissatisfaction with Newsom's leadership.
Despite only being governor for two years, Newsom has already faced five unsuccessful attempts to remove him through recalls. California has some of the most relaxed rules for initiating a recall, according to the state news site Cal Matters. Because of the ongoing pandemic, a judge gave Newsom's opponents nearly twice the usual amount of time to solicit recall signatures.
Newsom has a higher favorability rating than state Governor Gray Davis did when he was recalled from office in 2003. Newsom had a 51 percent approval rating and a 39 percent disapproval rating in a Morning Consult poll conducted almost entirely during January. Comparatively, Davis' approval rating was in the 20s just before he was recalled, according to the statistics site FiveThirtyEight.
The site also notes that California is much more Democratic-leaning now than it was around 2003. In 2004, Democratic Presidential nominee John Kerry received about 54 percent of the state's votes. In 2020, the Democratic Presidential nominee received over 63 percent of the state's votes.
Newsom's spokesperson called the recall effort a Republican "scheme" and "a transparently partisan attempt to install a Trump supporter as governor of a state that elected Newsom and rejected Trump in historic landslides," according to CBS News13 Sacramento.
Newsweek contacted Newsom's office for comment.