Human Remains Found Along California Coastline Prompt Investigation
The discovery of human skeletal remains on a California seashore has prompted an investigation, with rangers reporting the remains had been there "for some time."
Authorities said they were informed of the discovery, in an area of coastline along the Point Reyes National Seashore, on September 9.
The remains were reportedly found in a remote location away from any trails and appeared to have been there for some time, the National Park Service said in a news release on September 13.
Point Reyes National Seashore visitor and resource protection rangers hiked to the reported location but found no personal identification located with the remains, the agency said.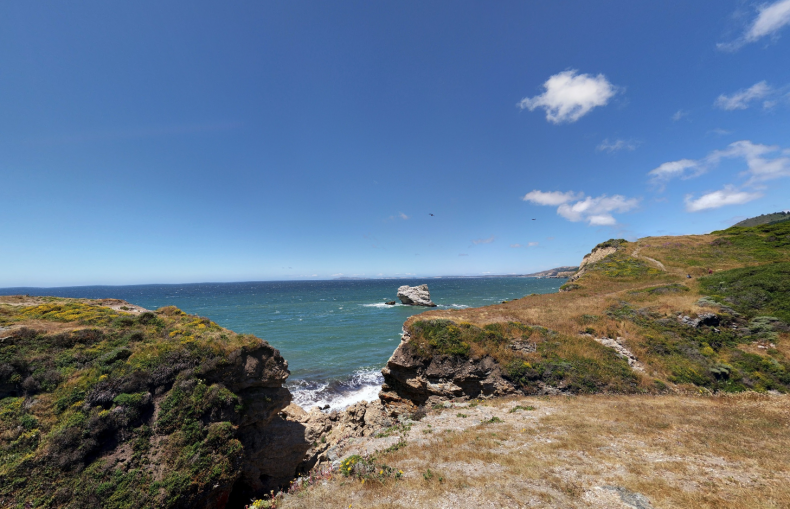 The victim's identity and circumstances surrounding their death are currently unknown but investigators do not believe there are any initial indicators of foul play.
An investigation led by National Park Service law enforcement and Marin County Sheriff's Department investigators is currently underway.
Park officials advised hikers to always let someone know where you plan to hike and what time you plan to return.
Point Reyes National Seashore is a vast expanse of protected coastline that encompasses more than 71,000 acres of land with more than 150 miles of sprawling hiking trails, according to the National Park Service.
In 2020, more than two million people visited the National Park Service site, according to the agency.
The remains of a human fetus were found inside a backpack left in a dumpster at the back of a shopping center in Virginia last month.
A store employee working at the Victorian Square shopping center on the 11000 block of Hull Street Road in Chesterfield County told police a teenage girl placed a backpack in a dumpster behind the center on August 30.
The employee also told police that there was blood on the backpack, the Richmond Times-Dispatch reported.
Chesterfield County Police later confirmed in a statement they responded to a report at around 1:50 p.m. about the woman placing the backpack in a dumpster behind a store several hours earlier.
"A store employee checked the backpack, saw what appeared to be blood on it and called police," the statement read. "Officers on scene found what appeared to be human remains in the backpack."
Witnesses said the teenager then entered Gabe's discount store without the backpack before leaving the area.
The Office of the Chief Medical Examiner preliminarily determined that the contents of the backpack were fetal remains.
The teenager who dropped the backpack in the dumpster has been identified by police, but her information has not been publicly revealed as she is under the age of 18.