California Man Charged With Voter Fraud After Allegedly Casting His Mother's Ballots Years After Her Death
A Southern California man was charged with voter fraud this week after allegedly casting his deceased mother's ballots in three elections between 2012 and 2014.
The Los Angeles County District Attorney's Office announced the charges on Tuesday after 55-year-old Caesar Peter Abutin pleaded not guilty.
Abutin is from Norwalk, a city in southern Los Angeles County, and his mother died at age 67 in 2006, according to a news release from District Attorney Jackie Lacey. Her office filed a warrant for Abutin's arrest last month alleging he violated the state's elections code for ballots cast in three elections between October 2012 and November 2014.
Abutin "aided and abetted fraud or attempted to aid and abet fraud" in casting or trying to cast votes, and he also submitted or tried to submit "a vote by mail ballot by fraudulently signing the name" of someone who was not eligible to vote, the warrant alleges.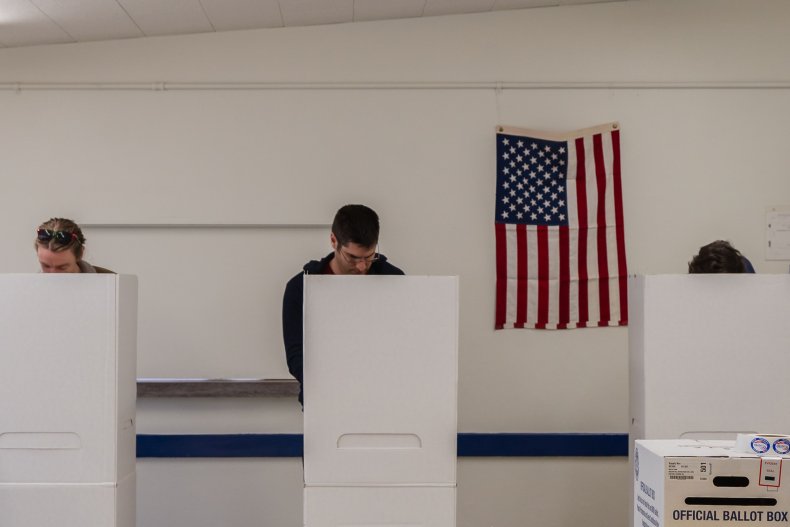 Abutin was charged with two felony counts for the alleged fraud and could face as many as three years in state prison if he is found guilty, according to Lacey's office.
The warrant for Abutin's arrest mentioned two state election codes that it said Abutin violated. One concerns fraud or attempted fraud in voting, while the other specifically refers to attempted fraud using mail-in ballots.
Abutin is expected to appear in court for a preliminary hearing on October, 28, less than a week before Election Day, Lacey's office said.
News of Abutin's alleged voter fraud came as concerns mounted across the country about mail-in voting in the 2020 presidential election. While President Donald Trump has frequently questioned the security of vote-by-mail practices and alleged without evidence that widespread mail-in voting leads to voter fraud, the most recent worries among Americans regarded access to mail-in ballots and confidence in the U.S. Postal Service's ability to deliver them on time.
Several states have in recent months decided to expand their mail-in ballot options in an attempt to provide registered voters with safer ways to cast their ballots amid the coronavirus pandemic. In California, Governor Gavin Newsom signed a bill in June that said all registered voters will automatically receive a mail-in ballot so that they can vote without deliberating the safety of doing so at a polling location.
The expected influx in mail-in ballots raised concerns at the USPS about its ability to deliver all ballots in time for them to be counted. Government officials in several states—including California—said they recently received letters from the USPS warning them that it was possible some ballots would not reach election officials by their designated delivery deadlines. In addition to anticipated delivery issues, the Associated Press reported that election officials threw out about 102,000 mail-in ballots cast during California's primary election due to missed deadlines or other problems they identified with the ballots, a trend that also popped up in Kentucky, Pennsylvania and a handful of other states.
According to a report that California Secretary of State Alex Padilla released earlier this month, about 83 percent of Californians who are eligible to vote are registered, marking the state's highest percentage of registered eligible voters in 68 years. The state is expected to reach 21 million registered voters by Election Day, Padilla's office said in a news release.
Newsweek reached out to the California Secretary of State elections division for comment but did not receive a response in time for publication.