'Call of Duty' Season 6's Ghostface Update Coming to 'Warzone' and 'Black Ops Cold War'
Call of Duty: Warzone will be getting a Halloween themed update for the second consecutive year, this time with Ghostface from Scream being added as a playable operator.
Season 6 of the battle royale commenced on Thursday, October 7. Also integrated with Call of Duty: Black Ops Cold War, the update has introduced a fresh battle pass, radically altered parts of the Verdansk map, and overhauled the gulag duelling arena.
Most intriguingly, Season 8 is also teasing the imminent release of Call of Duty: Vanguard, by unearthing WW2 bunkers hidden around the city. This is presumably setting the stage for when the 1940s era "Pacific" map launches closer to the holiday period.
In general, Call of Duty: Warzone seasons last for approximately 2 months, meaning that this is likely to be the last one that is fully integrated with Black Ops Cold War (given that Vanguard releases on November 5).
'Call of Duty: Warzone' Halloween Dates Revealed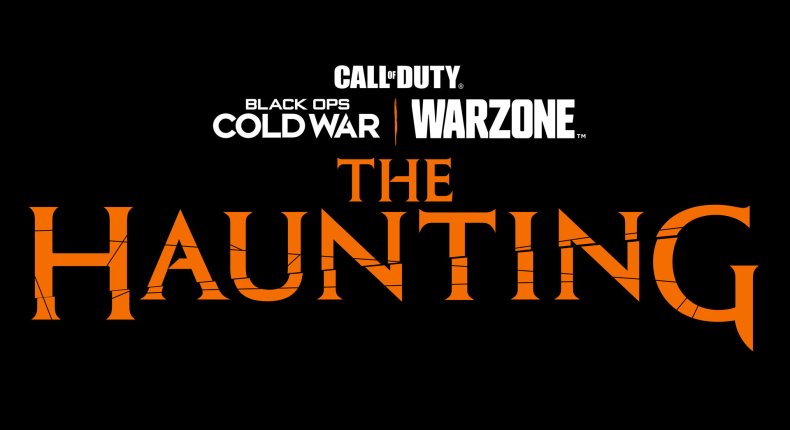 As part of this swansong season, a limited time "The Haunting" event will be running in both Warzone and Cold War from October 19 to November 2. This is a Halloween themed celebration, much like last year's, which saw the killers from The Texas Chainsaw Massacre and Saw infiltrate the Call of Duty universe.
While we can safely assume that the map will be treated to a spooky makeover and that there will be an assortment of ghoulish game modes, little is actually known about the contents of 2021's "Haunting" event. That being said, the official Season 6 patch notes do indicate that more details will be revealed soon, on October 18.
'Call of Duty: Warzone' Ghostface Confirmed
Until then, the only thing that we can confirm is that Ghostface from Wes Craven's iconic Scream franchise will be temporarily available as a downloadable operator.
A few players (who installed the Season 6 update early) have already discovered the slasher killer tucked away in the Operators menu, where he is currently a locked option.
Once this news began to spread online, the official Call of Duty Twitter account publicly acknowledged it with a short video clip and a tantalizing caption. Alluding to the start date of the "Haunting" event, the tweet reads: "Shhh... the scares begin on 10/19." This seemingly confirms that the Ghostface character will be unlocked at this date.
The Leatherface and Billy the Puppet bundles from last year each cost 2,400 CP. They both came with skins for their respective horror villains, alongside various weapon blueprints, stickers, calling cards, emblems, sprays and even vehicle customization options. There will likely be a similar offering for Ghostface when he arrives in Call of Duty: Warzone and Black Ops Cold War later this month.
The Scream bundle was previously leaked by data miners, alongside an inexplicable Donnie Darko crossover. Given that the former turned out to be true, it's entirely possible that we will also be seeing Frank the Bunny from Richard Kelly's cult hit (a film that must evidently have crossover appeal with the online shooter market) gearing up for some battle royale carnage.
If Donnie Darko is coming to Warzone, then it might just be one of the strangest crossovers in recent memory, which is saying something when you consider that Fortnite already did a Martin Luther King Jr. tribute this year. We will just have to wait until October 18 to find out for sure.
Call of Duty: Warzone is free to play on PlayStation 4, Xbox One, PC, PlayStation 5 and Xbox Series X.