'Call of Duty: Vanguard' Actor on the Real-Life War Hero Who Inspired Arthur Kingsley
While he is a fictional character, the lead of Call of Duty: Vanguard is loosely based on a real-life war hero. In a recent interview with Newsweek, actor Chiké Okonkwo spoke about how the true story of a courageous, but largely overlooked, Black soldier fed into the upcoming military shooter.
In Call of Duty: Vanguard, Okonkwo plays a British special forces officer, named Arthur Kingsley, who is given a top-secret assignment. The first Black protagonist in the franchise's history (which now consists of over 20 games), he is charged with leading a squadron of diverse operatives on an espionage mission to make sure that the last remnants of the Third Reich do not go underground.
Although the story itself is largely made up, the various members of Kingsley's unit are each based on real-life historical figures, or, in some cases, an amalgamation of several people. For instance, the Russian sniper Polina Petrova (who featured prominently in the recent Gamescom trailer for Vanguard) was inspired by Lyudmila Pavlichenko, a Ukrainian woman who was one of the Soviet Union's best sharpshooters.
As for Kingsley himself, he is partly based on Sergeant Sidney Cornell, a British paratrooper who was instrumental in the Allies' Normandy campaign. Speaking about this, Okonkwo said: "From what little information there is out there about [Cornell], you can tell that he was just this incredible person with an incredible story. He kept on going in the face of such adversity and peril, succeeding in all his missions.
"It's honestly such a privilege to get to bring that to life in this game. To understand the bravery that took and to understand the leadership that he had hoisted upon him. It was such an honor and I carried him with me in every scene."
Who Was Sergeant Sidney Cornell?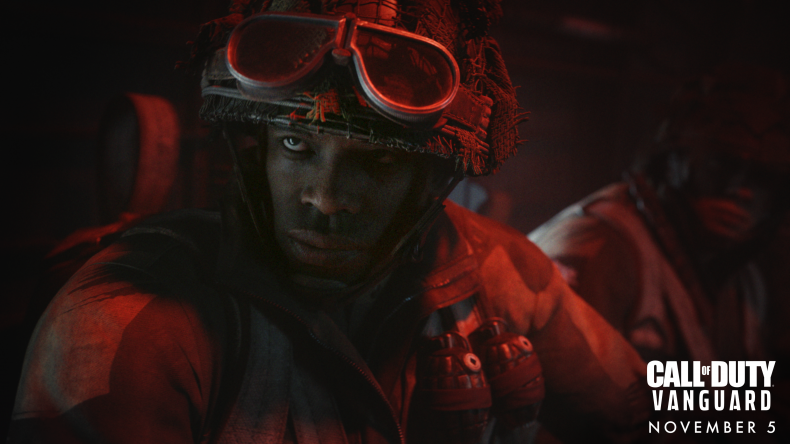 There is very little information about Sergeant Cornell publicly available. As was sadly the case with many people of color at the time, his accomplishments were largely glossed over and have been poorly documented from a historical perspective.
What we do know is that he was a paratrooper in the 6th Airborne Division of the British Army and that he was the first Black man to drop in behind enemy lines on June 6, 1944 (aka D-Day). Still a Private at this point, he severed as a company runner and was tasked with delivering messages between military outposts after the battalion's radio communications failed.
This was obviously an extremely dangerous undertaking, one that he performed for five weeks of continuous action. According to his Distinguished Conduct citation: "[Cornell] repeatedly carried messages through the most heavy and accurate enemy mortar and machine gun fire."
In the process, he sustained numerous injuries and was badly wounded on four separate occasions. Yet he still persevered and completed every single mission that was assigned to him. Of this, the commendation says: "Many acts of gallantry [were] performed by members of the battalion but for sustained courage nothing [surpassed] Cornell's effort."
In another memorable incident, Cornell accompanied Major Roger Neale to smoke out an enemy sniper who had found a vantage point in a nearby orchard. Together the pair stealthy made their way into the hedge and took out the marksman, despite taking heavy fire themselves.
In recognition of his bravery throughout the entire Normandy campaign, Cornell was swiftly promoted to the rank of Sergeant and took on a leadership position.
Just under a year later, he was unfortunately killed in action in Germany, along with 27 others in his battalion. These casualties occurred as the men were capturing Neustadt bridge, only for the structure to be blown up by a German garrison. Cornell was tragically only 29 years old at the time (April 1945) and the war would end shortly thereafter.
Chiké Okonkwo on Sergeant Cornell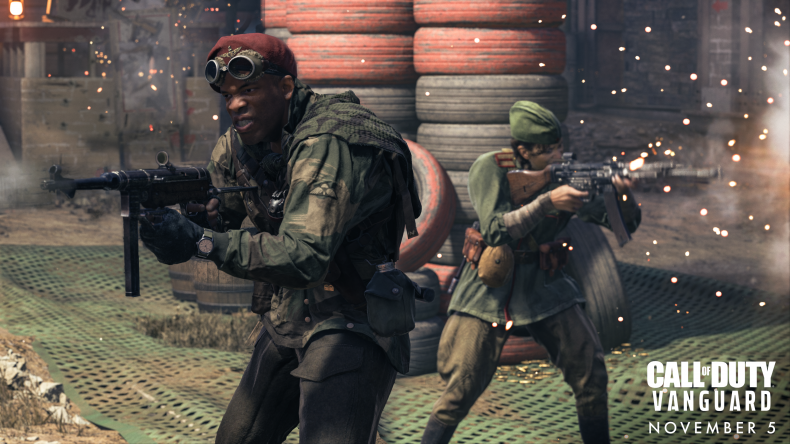 Call of Duty: Vanguard's Arthur Kingsley is heavily inspired by Sergeant Cornell, but it was impossible to fully capture the paratrooper's legacy, given that there is so little documentation about him. Fortunately, when it comes to making their games, the team at Sledgehammer have all kinds of resources and leading experts at their disposal, and so they were able to unearth a few details.
Speaking about this, Okonkwo said: "I am an actor who takes copious notes but there's not much out there about Sergeant Cornell. If you search the internet for him, you won't find much at all. However, there was some reference material available to me, the majority of which was provided by Sledgehammer and their amazing team.
"It was really useful to be able to draw upon the information they had given me and the research they had done. They have access to the best historians in the world quite frankly, especially in relation to the World War II period."
He continued: "I really wanted to make sure that we did justice to this incredible man because, when I see Arthur Kingsley up on a 200-foot screen in Times Square, I don't see myself. I see Sergeant Cornell and all of the Black soldiers of World War II who are finally getting recognition."
"He managed to become a Sergeant at a time when there were not that many high-ranking posts for Black men, regardless of their talents or background. It's an honor to bring that to life here".
Chiké Okonkwo on Arthur Kingsley and the Story of 'Call of Duty: Vanguard'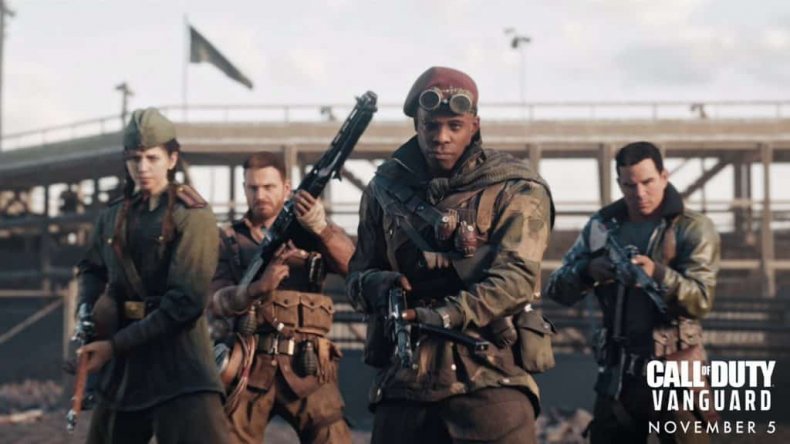 It is worth pointing out that, despite their similarities, Okonkwo is not actually playing Sergeant Cornell in Call of Duty: Vanguard. Instead, he is Arthur Kingsley, an original creation by Sledgehammer.
The actor clarified: "I will say that great inspiration is taken from Sergeant Cornell, but Arthur Kingsley is his own character. I had to embellish some aspects of his biography with my mind."
Like Cornell, Kingsley manages to rise through the ranks of the British army by great exhibiting bravery and the utmost resilience. There is some overlap in terms of the background as well (both are British with African heritage), but their stories ultimately take them down different paths.
Okonkwo continued: "[Arthur] is one of my favourites because I like characters who have a challenge to face, and he has a huge obstacle ahead of him. We had this really diverse writers' room here, made up of people of color and women, and they were so good at providing me with a detailed biography for Arthur."
"He was born in Cameroon to a very well-to-do family who raised him in great comfort, before sending him off to bordering school in the UK. He then went to Cambridge University and graduated in the mid-1930s, just as this Axis of evil was forming."
He added: "[Arthur] is also a guy, like Cornell, who has a clear sense of right and wrong and so, rather than going back to Cameroon, he decides to enlist as an officer and becomes part of an elite special forces unit. In this made-up version we are doing, he saw this opportunity to be the point of the spear and to make a very direct impact on the end of the war.
"As the game starts, that is exactly what he is doing. He has been put in charge of this diverse group. A sniper from Russia, an infantryman from Australia, and an air force pilot from the U.S. Together as a team they have to do a very specific mission to get this intel so that the Third Reich does not go underground and become the Fourth Reich."
Clearly enamoured with both the game and his character, Okonkwo added: "I have played a lot of Call of Duty games before, and I really think this is one of the best stories they have ever told. It's so character-driven and you get a lot of time to get to know everybody."
Call of Duty: Vanguard will be released on November 5 for PlayStation 4, PlayStation 5, Xbox One, Xbox Series X Xbox Series S, and PC.