'Call of Duty: Warzone' Nuke Event Start Times, Leaks and Everything We Know
Call of Duty: Warzone Season 3 is nearly upon us, which means the Verdansk nuke is getting ready for its highly anticipated deployment. Below, we'll reveal the schedule of Nuke Event start times and offer a few leaks about what players might experience once that fateful hour arrives. This cataclysm has been a long time coming, so let's get straight to the facts.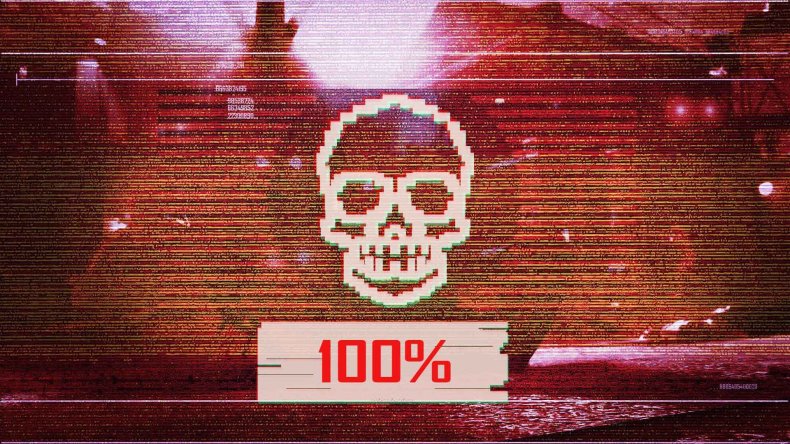 What time is the Nuke Event in Call of Duty: Warzone?
According to an official tweet from the Call of Duty Twitter account published on Monday, Warzone's so-called Nuke Event is set to take place across a wide range of times between April 21 and April 22. Below is the full schedule of start times listed in Eastern Daylight Time.
April 21: 3 p.m. to 5 p.m. EDT
April 21: 5 p.m. EDT to 12 a.m. EDT (April 22)
April 22: 12 a.m. EDT to 3 p.m. EDT
April 22: 3 p.m. EDT to 4 p.m. EDT
In other words, it sounds like the event will be running for slightly longer than a full day at various stages. While we're not precisely sure how everything will unfold, we imagine those who wish to see the event from the very beginning should log on at the start of one of the above-listed windows.
What do leaks and teasers tell us about the Warzone nuke event?
When it comes to leaks and teases about what Warzone fans should expect from the April 21 Nuke Event, Activision has been predictably mum about the specifics. That being said, dataminers have uncovered a few details in advance of the big day.
Leaked voice lines: In early March, Twitter sources by the name of @ZestyCODLeaks and @Perseus published links to videos with several voice lines believed to be tied to the upcoming Nuke Event. While the original clips were swiftly taken down in copyright claims, the sounds have since been re-uploaded to YouTube by Nick Diaz Army.
Here are a few lines that tell us what the Nuke event might be about:
Fight for your life!
Get to the exfil site!
This is the end!
This is our final broadcast...
Verdansk is overrun! Take it back!
This is your last chance, soldier! Make it count!
Verdansk is lost. End it!
Be careful, you're nearing a Plague Zone.
Exfil inbound, heading to your location.
We can't lose Verdansk! Fight those zombies!
Extraction canceled. Nuke inbound for Verdansk. You're on your own, soldier!
Nuclear threat inbound! All forces exfil the area now!
Based on what we see here, it sounds like players will be dispatched to special Warzone lobbies to deal with a maximized version of the undead threat that's been slowly traveling across Verdansk for the past several weeks. Squads of human players will likely be tasked with controlling Zombie traffic around Plague Zones in time to be exfiled. But, given that the Warzone map is destined to change for Season 3, we imagine those efforts won't be successful.
The Dam and the moving threat: The zombie threat at Verdansk has been slowly making its way across the map for several weeks, and it has presently made its way to the Verdansk Dam. According to multiple physical teasers sent to prominent Call of Duty influencers, the dam will seemingly play a big role in what's to come. As shared by Charlie INTEL Tuesday afternoon, the latest package includes a message that says, "The whole dam is overrun. Containment protocols have failed. Recommend immediate evac."
With this hint in mind, we imagine the destruction or damaging of the Verdansk Dam is key to what happens during the event. Once its walls break loose, will a massive horde of undead fiends finally infect all of Verdansk? And now that players can actually become zombies by dying within Containment Zones, will the player population at large be responsible for spreading the threat that ultimately swallows the version of Verdansk that we know? That scenario certainly seems possible.
The new map: As those who've been following Warzone's Nuke Event likely know, leaks suggest the current version of Verdansk will be transformed with a 1980s aesthetic once the radiation has settled. A leaked live action trailer made its way onto the internet, showing off new designs for the Stadium, Military Base and more. The Dam is allegedly replaced by a large bridge, and spots like Airport and Downtown appear slightly less destroyed than their original incarnations. For more specific details, read our full article on the map leak.
That's all we know about the Nuke Event in Call of Duty: Warzone for now, but we're excited to see how the real thing plays out.
Call of Duty: Warzone is available now on PS4, Xbox Series X|S, Xbox One and PC.