Cambridge Analytica: U.K. Wants Warrant to Access Servers of Firm that Helped Donald Trump Win Election
Cambridge Analytica, the London-headquartered political analysis company, claims on its website that it helped President Donald Trump to "win the White House." Now, the firm has found itself in the global spotlight due to explosive allegations of Facebook data misuse.
In the U.K., officials from the Information Commission's Office (ICO), which investigates major data leaks, arrived at the company's London offices on Monday to find a team of forensic auditors from Stroz Friedberg were already on site. It is believed the Facebook-hired team was analyzing Analytica's computer servers.
"At the request of the Information Commissioner's Office, which has announced it is pursuing a warrant to conduct its own on-site investigation, the Stroz Friedberg auditors stood down," Facebook confirmed in a post published the same day. ICO chief Elizabeth Denham was not amused the social network had got there first.
"On March 7, the Information Commissioner, Elizabeth Denham issued a Demand for Access to records and data in the hands of Cambridge Analytica," an ICO spokesperson said in a statement provided to Newsweek.
"Cambridge Analytica has not responded to the Commissioner by the deadline provided; therefore, the Information Commissioner is seeking a warrant to obtain information and access to systems and evidence related to her investigation.
"On March 19, Facebook announced that it will stand down its search of Cambridge Analytica premises at the Information Commissioner's request. Such a search would potentially compromise a regulatory investigation," the statement continued.
According to Facebook, it hired the auditors to "conduct a comprehensive audit of Cambridge Analytica" following the claims it had harvested the personal data of 50 million users in order to tailor advertising to political clients, including team Trump.
"Cambridge Analytica has agreed to comply and afford the firm complete access to their servers and systems," the U.S. social networking firm said. "This is part of a comprehensive internal and external review that we are conducting to determine the accuracy of the claims that the Facebook data in question still exists."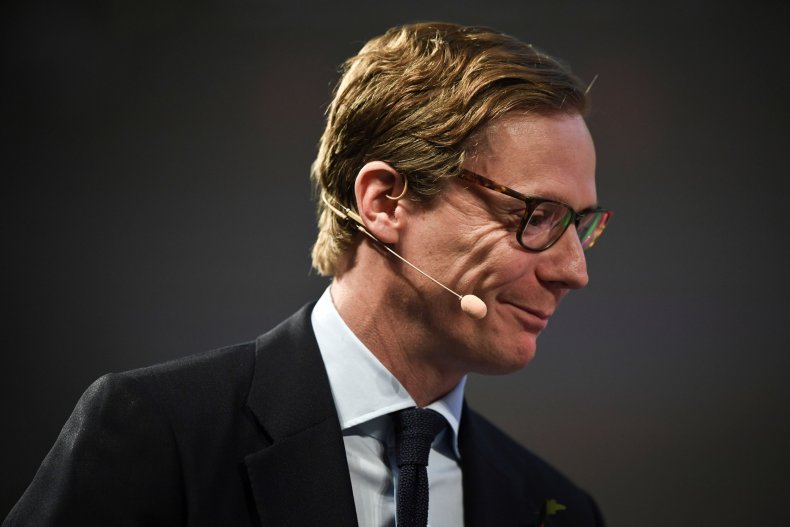 Cambridge Analytica, which was thrust into the headlines by staffer-turned-whistleblower Christopher Wylie, 28, was hit with fresh accusations on Monday following an undercover Channel 4 exposé into its executives. Its CEO, Alexander Nix, was recorded speaking about the use of so-called "honey traps" and bribery.
In a blog post published Monday, the company denied wrongdoing and suggested the British media outlet was guilty of "entrapment and mischaracterization." The firm has links to Trump's former chief strategist and Breitbart founder Steve Bannon and is partially-owned by billionaire hedge fund manager Robert Mercer.
Despite reservations by some political operators in the U.S., Cambridge Analytica on its website advertises its ability to influence democracy on a grand scale.
On its activity during Trump's rise to power, it claims: "Cambridge Analytica's work informed the campaign strategy and meant key voters, who might otherwise have stayed home, were reached in their own backyards. This ultimately contributed to the extraordinary victory of Donald Trump in the 2016 presidential election."