Camilla Asked Kate To Shoot Portrait: 'I'd Quite Like Catherine To Do It'
Prince Charles' wife, Camilla, Duchess of Cornwall, specially requested that her step-daughter-in-law Kate Middleton shoot an exclusive birthday portrait for the front cover of a British magazine, an editor has revealed.
To mark her 75th birthday, Camilla has guest edited the July 13 issue of British magazine Country Life which is dedicated to countryside pursuits including environmental issues.
For images of the royal to be included in the edition, Camilla had one very regal photographer in mind for the commission.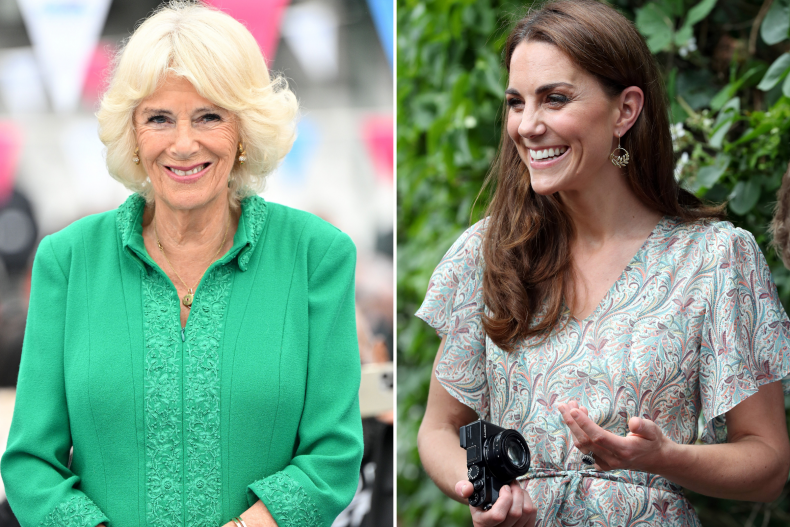 Per The Telegraph, at a meeting held at the royal's London residence, Clarence House, Country Life editor Mark Hedges asked Camilla if she had any creative input over the cover image.
"She immediately replied, 'Oh I'd quite like Catherine to do it,'" Hedges said.
"I spent the next three or four minutes desperately racking my brains trying to think of a professional photographer called Catherine.
"Then suddenly I grasped what she meant—one of the most amazing things that could happen," he continued.
"I found it one of the easier things to nod my head at."
The portrait session was taken at Ray Mill house in Wiltshire, the home Camilla lived in before marrying Charles and which she has retained as a country retreat away from the formality of Clarence House or the royal estate at Highgrove.
Kate has photographed Camilla at ease in her gardens, though the image is packed with traditional symbolism including a perfectly presented basket of cut flowers.
On the results of Camilla and Kate's shoot, Hedges said, per The Telegraph: "I don't think anyone would have made [Camilla] feel so relaxed.
"They didn't bother too much with hair and make-up, they just got some flowers for the garden and got on with it."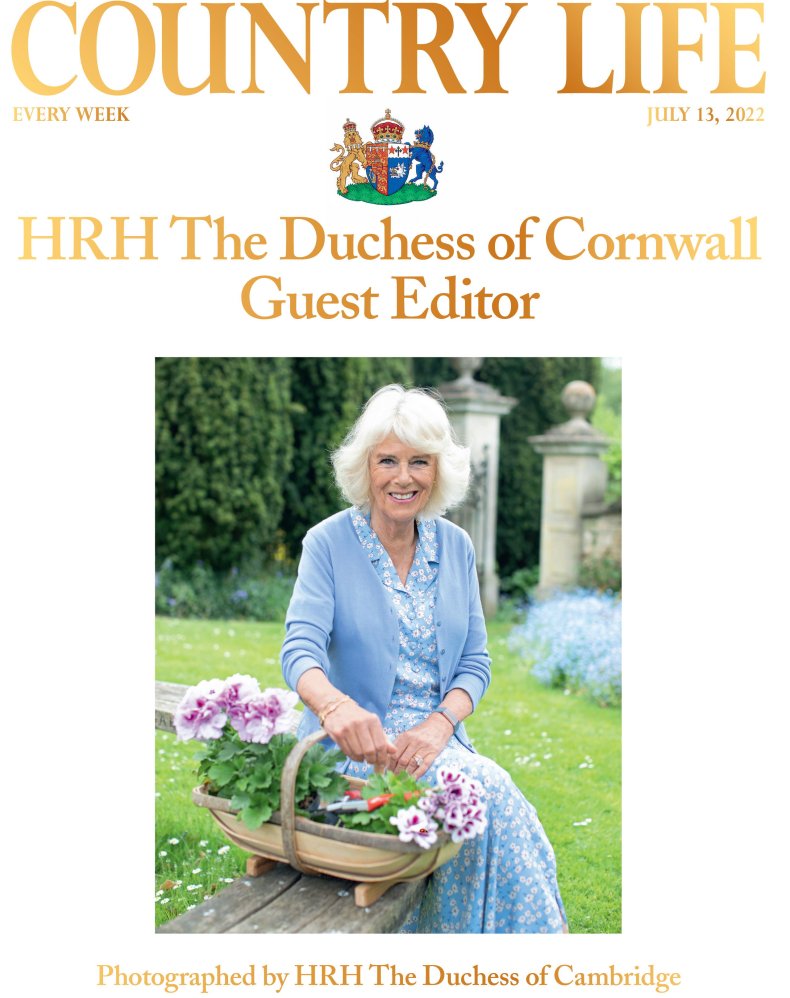 Kate's forays into photography have garnered a good deal of praise since she published her first photographs of the Cambridge children after the birth of Princess Charlotte in 2015.
Since then, the royal has developed her interest in photography as a serious art form, becoming the patron not only of Britain's National Portrait Gallery, but also the Royal Photographic Society.
In 2020, Kate took a series of portraits depicting Holocaust survivors for a special exhibition in collaboration with the Royal Photographic Society. Inspired by the composition of Vermeer paintings, Kate staged her photoshoot at Kensington Palace using natural light from an open window.
In 2021, the royal also launched her first photography book titled Hold Still. This was a collaborative project which included portraits taken by members of the public of key workers during the COVID-19 pandemic.
At the time of the death of Prince Philip in 2021 Kate's skill as a family photographer, capturing private moments of the royals behind closed doors, was also celebrated as she released a series of photographs of the Cambridge children, Prince George, Princess Charlotte and Prince Louis, with their great-grandfather.
The Country Life photograph of Camilla is Kate's first official royal portrait commissioned for the cover of a magazine and for editor Hedges, the duchess proved more than capable behind the lens.
"We are thrilled to have our Guest Editor captured so magnificently by royal photographer The Duchess of Cambridge," he said in a press release.
"We understand this is the first time a formal portrait of The Duchess of Cornwall has been taken by The Duchess of Cambridge for a magazine and we are honored to have been chosen to be the first to publish this beautiful photograph.
"The photographs are superb and we would be delighted to offer The Duchess of Cambridge another commission!"