Campaigners 'Thrilled' Matt James is New Bachelor, Hope ABC Shows 'Zero Tolerance' Towards Racism During the Show
The group behind the petition to cast a black lead on The Bachelor have said they are "thrilled" with the news of Matt James' casting but have urged the show's producers to ensure a "zero-tolerance" policy towards racism.
The Bachelor Diversity Campaign's petition has received more than 85,000 signatures as of June 12.
In a statement provided to Newsweek, a spokesperson for the campaign said: "We're beyond excited for Matt James and happy that ABC has done the right thing by casting him for the next season of The Bachelor."
They added: "While we're thrilled for that first step, we still plan to hold ABC accountable to make sure his representation is handled responsibly. We would also like ABC and Warner Bros. to acknowledge that they will support him and his cast with a zero-tolerance policy for racism and with the resources and support they need during the show and its aftermath."
The campaign also feels there is "plenty more work to do" in terms of increasing representation of black, indigenous, people of color (BIPOC) personalities on the series and on reality television in general, but James' casting "is a start."
The group also took to Instagram to celebrate their petition so quickly achieving their goal.
"Congratulations, @MattJames919 on becoming the first Black bachelor! We are so excited to watch your season of @bachelorabc and see diverse relationships on TV," they wrote.
"There is still much more work to do and change to see, but we are encouraged knowing that #BachelorNation voices have been heard, asking for a #BIPOCBachelor. We must keep pushing for change."
However, despite the positive news around James' casting, some fans are not too pleased that he was chosen over fan-favorite Mike Johnson, a popular contestant on Season 15.
The airforce veteran was even considered for the lead on season 24 but lost out to Peter Weber.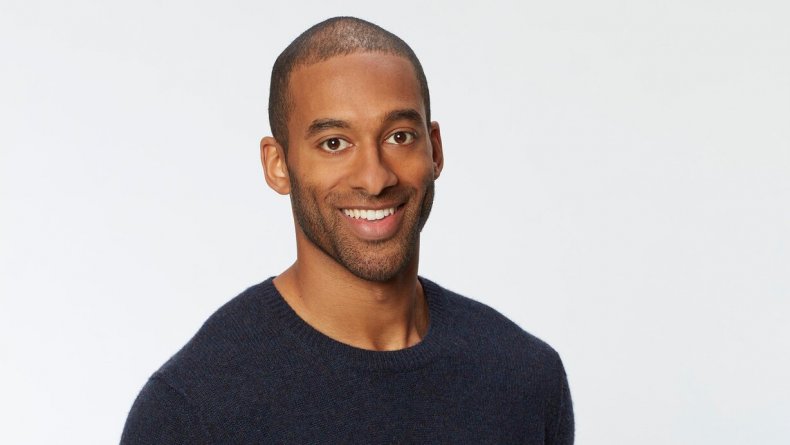 The only black lead on the franchise until now, Rachel Lindsay, has previously pushed for Johnson to get the job.
In an interview with ET, she said: "I was extremely vocal about Mike Johnson and how he checked all the boxes and it doesn't make sense why he is not the lead. And it even seemed as if the audience wanted him. The audience was not into Peter."
Releasing a statement on James' casting, ABC Entertainment President Karey Burke said the 28-year-old had been on their "radar since February" when he was due to appear in the upcoming season of The Bachelorette with Clare Crawley.
"When filming couldn't move forward as planned, we were given the benefit of time to get to know Matt and all agreed he would make a perfect Bachelor," Burke added.