Can Global Warming Make Our Winters Less Cold? Trump Tweet Prompts Furious Backlash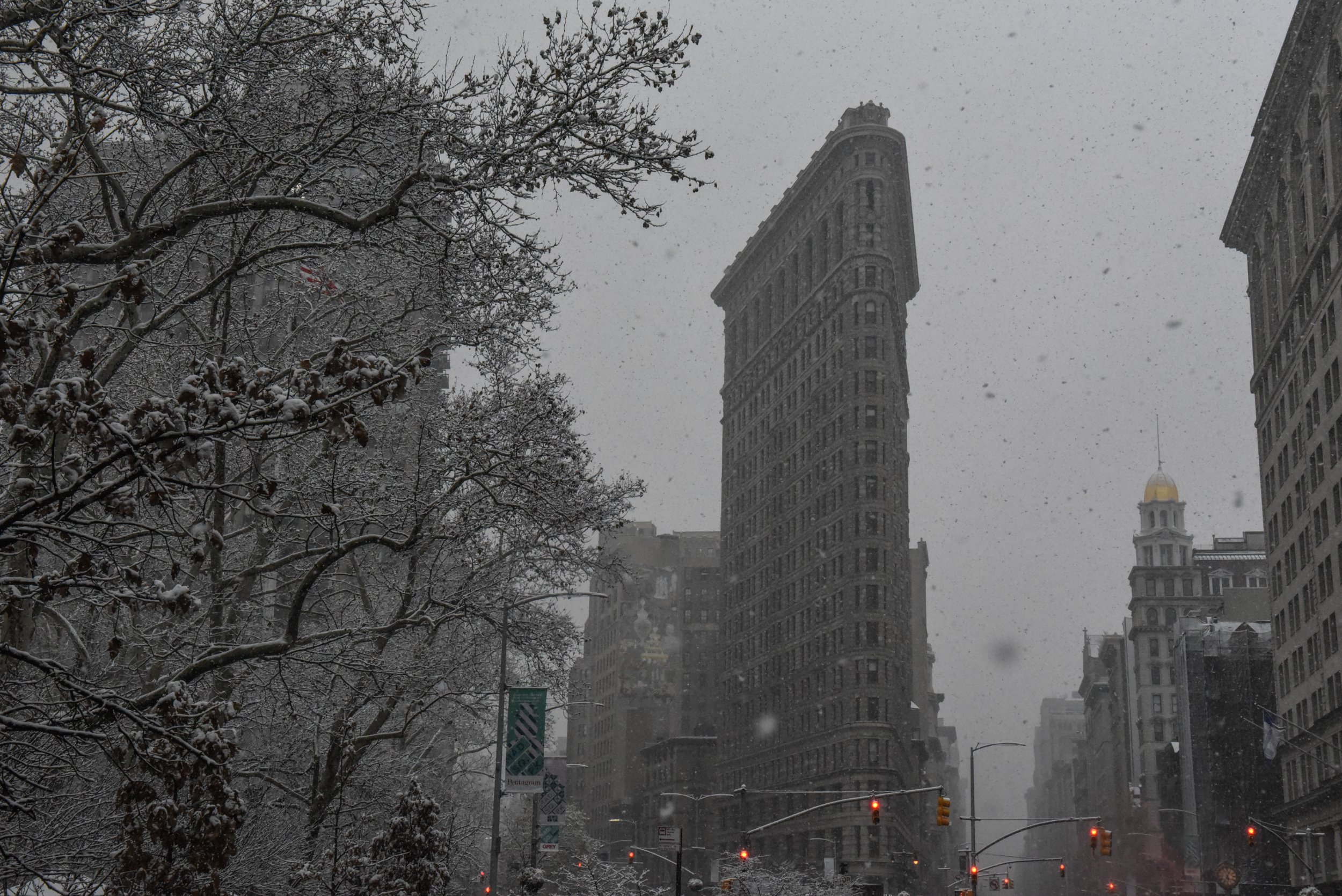 After a holiday break playing golf in the Sunshine State, President Donald Trump took to Twitter Thursday to call for a dose of global warming to alleviate bitterly cold temperatures on the East Coast.
"In the East, it could be the COLDEST New Year's Eve on record. Perhaps we could use a little bit of that good old Global Warming that our Country, but not other countries, was going to pay TRILLIONS OF DOLLARS to protect against. Bundle up!" the president wrote on the social media site.
Related: Barack Obama tells Prince Harry how he felt handing presidency to Donald Trump
The National Weather Service has released extreme-cold weather advisories across parts of the Northeast, Midwest, the West and New England. The service has warned people in some areas to keep their skin covered to avoid frostbite, according to CNN.
Meanwhile, New York City is preparing for the coldest New Year's Eve in nearly 60 years as gusts of arctic air accompany the icy-cold temperatures and historic snowfalls.
The president's tweets are in keeping with his previous statements about climate change. In 2015, Trump said cold weather in Manhattan meant New York "could use a big fat dose of global warming." In 2016, he tweeted from the West Coast, "Ice storm rolls from Texas to Tennessee — I'm in Los Angeles and it's freezing. Global warming is a total, and very expensive, hoax!"
Trump's tweets have caused an online backlash, with many Twitter users pointing out the difference between weather and climate. NASA defines the difference as a matter of time.
"Weather is what conditions of the atmosphere are over a short period of time, and climate is how the atmosphere 'behaves' over relatively long periods of time," the agency said in an online post. "When we talk about climate change, we talk about changes in long-term averages of daily weather."
The New York Times reported that temperatures in the United States were roughly 15 to 30 degrees Fahrenheit colder than average for this time of year. But this bucks a global trend that shows the world was 0.9 degrees warmer than average between 1979 and 2000.
In the past, Trump has also tried to downplay weather events that could be partially explained by global warming. In September, he answered a question on climate change and Hurricanes Irma and Harvey, which hit Florida and Texas, respectively.
Asked whether the severity of the two hurricanes led him to rethink his position on climate change, he said, "Well, we've had bigger storms than this. And if you go back into the 1930s and the 1940s, and you take a look, we've had storms over the years that have been bigger than this."