Can Sarah Palin Really Help Donald Trump?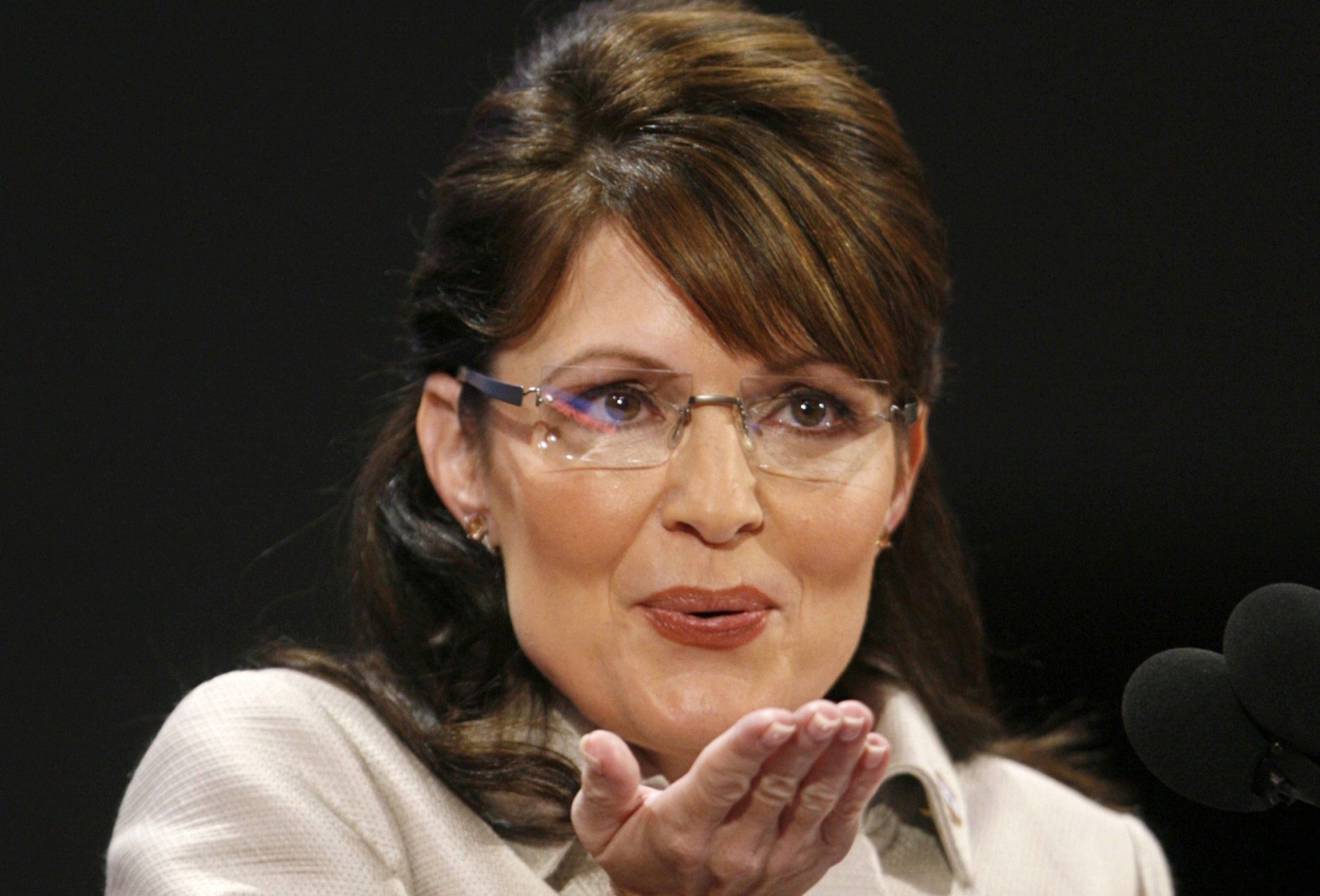 Can Sarah Palin's support really help Donald Trump?
Media speculation about Trump's "very special guest" at a Tuesday rally in Ames, Iowa, had been circulating since Sunday when he used Facebook to tout the event. Many assumed the guest would be Palin, although attention also centered on other conservatives who could endorse Trump, including Jerry Falwell Jr., son of the founder of Liberty University.
"I am greatly honored to receive Sarah's endorsement. She is a friend and a high-quality person whom I have great respect for. I am proud to have her support," Trump said in a statement Tuesday before his event.
Trump and Palin, both reality-TV stars, are media catnip. Palin seemed to support Trump's birther theories about President Barack Obama. Speculation about a possible Palin-Trump ticket arose in 2011 when the pair sat down publicly for pizza in New York during Palin's multicity bus tour. She had kept her name in the mix of Republicans who might run for president in 2012.
Soon after the dinner, Trump announced he would lead his TV show, The Celebrity Apprentice, instead of running for president in the 2012 election. Palin, who had left the Alaskan governor's office in 2009, didn't run for president either. But the two have stayed close. She has praised Trump publicly on several occasions since he declared his intent to run for president. In July, the Trump campaign hired Michael Glassner, Palin's former chief of staff in Alaska, to serve as its national political director.
The question now is whether Palin, who resigned as governor with over a year left in office to pursue a book and TV career, can really move Republican voters next month.
Her stock is in many ways diminished. Republicans once embraced Palin alongside former prisoner of war and Arizona Senator John McCain when he ran for president with her as his VP (his war record, by the way, was questioned by Trump). She was a star at the Republican Convention in 2008, but her shaky performance in the debates that fall and in interviews—not being able to list newspapers she read or citing Alaska's proximity to Russia as a foreign policy credential—didn't help.
After the election, she surprised many by leaving office early. She worked for Fox News for about five years, until the network decided not to renew her contract in June 2015. She had first parted ways with Fox in 2013, three years after signing on with the cable news network in 2010, but then rejoined only months later until her final departure last year. By the end, executives reportedly found her less relevant than she had been when she was hired.
In Republican primaries in 2010, she seemed to have a resurgence, backing conservative rebels who went on to win their primaries. Then her profile diminished somewhat. She had a brief stint hosting the reality show Sarah Palin's Alaska in 2010 and 2011. In 2013, the Tea Party Leadership Fund tried to draft her to run for the Alaska Senate in 2014.
But today her prominence among Republicans has dwindled. During the 2014 midterm elections, she backed more than a dozen candidates, but she didn't fare as well as in 2010, when Palin-backed Republican candidates knocked off establishment types in U.S. Senate primaries in Delaware and Nevada.
She remains a popular author with three books to her credit since 2010 and nearly 100 percent name recognition. Late-night comedians who have taken jabs at her family, including her daughter's pregnancy, may have only served to endear her with the kind of evangelical conservatives Trump needs to win the Iowa caucuses and brush back a challenge from Texas Senator Ted Cruz.
Trump's rally in Ames is his third and final stop of the day as he ramps up his campaigning in Iowa ahead of the caucuses on February 1. Palin will travel with Trump to both of his events Wednesday.