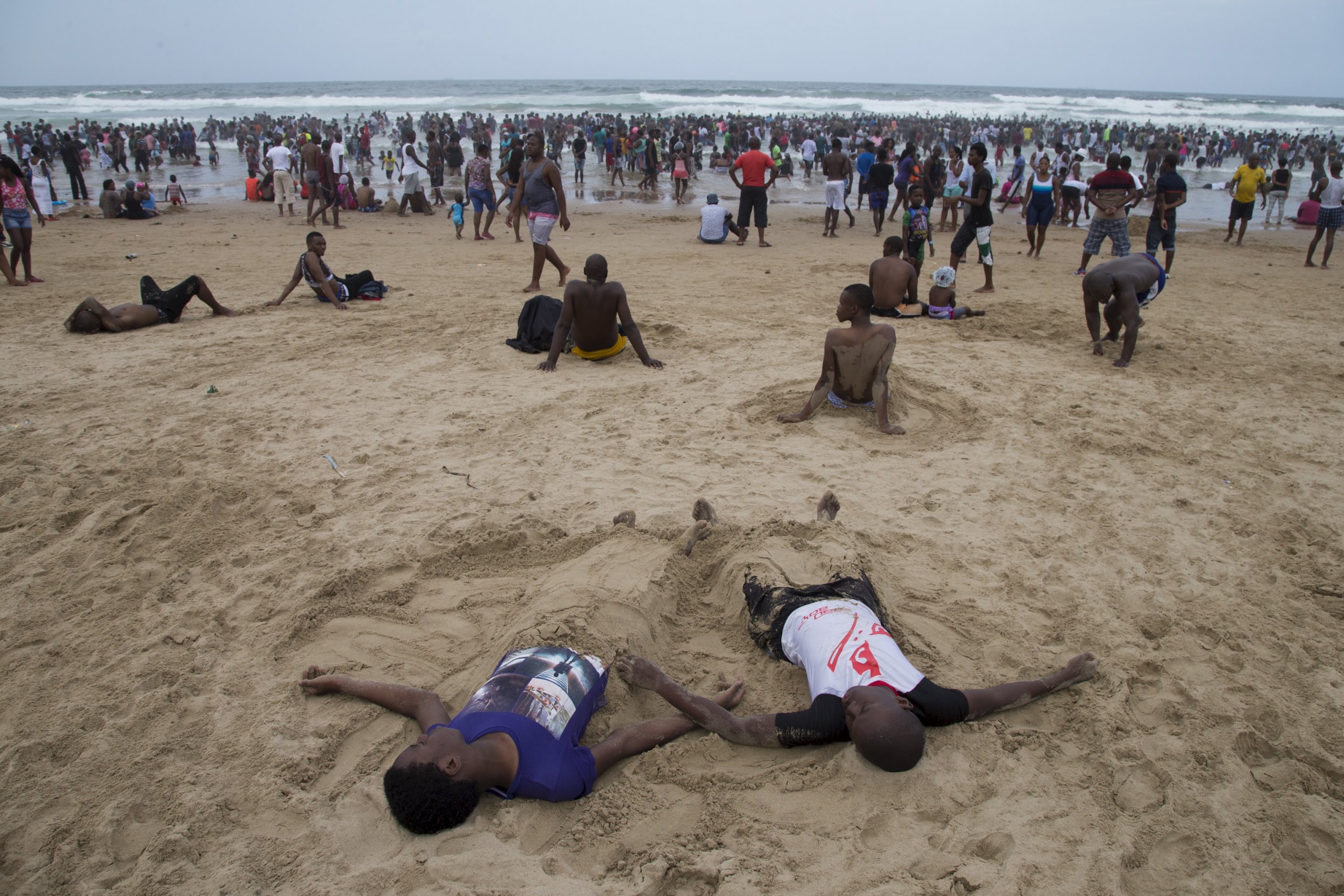 The image of a South Africa that transitioned peacefully from a deeply segregated state to a democratic nation collapsed last week. Tensions flared between blacks and whites in an online race war that highlighted how far the nation still has to go to escape the shadow of its apartheid past.
The latest battleground is social media. This new outbreak of race war was sparked by provocative posts made by a South African estate agent, Penny Sparrow, 68,—a member of the opposition Democratic Alliance (DA)—and the outspoken economist Chris Hart.
Their remarks have in part prompted the ruling ANC to issue a statement saying it would push for legislation that criminalised "any act that perpetuates racism or glorifies apartheid." The party said the current legislation was insufficient to tackle racism. Leftwing opposition party the Economic Freedom Fighters (EFF), which is the third-biggest party in South Africa and whose leader Julius Malema is a former ANC Youth League president, said it had always supported the move to criminalise racism. The DA has also reportedly backed the move and said on January 4 it would suspend Sparrow's party membership. With the three biggest parties in South Africa backing the proposal, the bill is likely to pass.
Hart's inflammatory tweet was posted on January 3 to his almost 21,000 followers. It read: "More than 25 years after apartheid ended, the victims are increasing along with a sense of entitlement and hatred towards minorities."
He attempted to calm the Twitterstorm by stating that he had made the remark in the context of a failing economy, but the wrath remained unabated. He was later forced to apologize saying he "never meant to cause offence," but it was too little too late. He has been suspended from his job as a global investment strategist at Standard Bank, one South Africa's top financial institutions and faces a disciplinary hearing into what his employer described as comments with "racist undertones."
Hart's utterances pale in comparison to Sparrow's, who took to Facebook to label black people as "monkeys" for dropping litter on beaches, which they were barred from during the apartheid era . She claimed that allowing them in is "inviting huge dirt and troubles and discomfort to others." Her own party, the DA, have lodged criminal charges against Sparrow, stating that her comments "have no place in South African society." After she realised her post had caused grave offence, Sparrow posted an apology denying she meant it as a "personal insult" to anyone and insisting that she was "not racial".
Nowhere in recent years have South Africans been more vocal in their hatred for each other than on social media. In January 2015, the South African Human Rights Commission (SAHRC), a body that polices racism, released findings which showed an increase in cases of online hate speech—from three percent to 22 percent between 2014 and 2015. Kayum Ahmed, SAHRC chief executive officer at the time, attributed the increase to people "letting their guard down more as apartheid becomes a distant memory for many."
Another cause for this outbreak of animosity could be what commentators have described over the years as a one-sided reconciliation—the only people who've had to reconcile were blacks while whites have escaped the need to reflect on their country's painful history. Archbishop Desmond Tutu, chairperson of the Truth and Reconciliation Commission (TRC) which was tasked to look into gross human rights violations perpetrated in South Africa between 1960 and 1994, conceded in 2006 that the TRC failed to meet the needs of apartheid victims.
South Africa's transition to democracy was miraculous in comparison to other nations such as Nigeria, which endured decades of struggle and civil war. After 340 years of brutality in South Africa, the oppressor and the oppressed managed to negotiated a peaceful settlement. Led by the late president Nelson Mandela, South Africans found a way to reconcile and forgive.
But beneath the surface of what seemed like a country increasingly at ease with itself, lay a seething rage which was unleashed on social media in recent weeks. Since her apology, Sparrow has further defended her comments saying she was just "stating the facts" while Hart has gone off-line completely. Their comments have, however, united political oppnents—the ANC and DA—in the fight against racism.
Pinky Khoabane is a Johannesburg-based writer, newspaper columnist and social commentator. She's the founder of newly-established Uhuru Press whose goal is to promote Black writers and indigenous languages. She tweets @pinkykhoabane .
This article originally incorrectly stated that Penny Sparrow is a high-profile politician. Penny Sparrow is a South African estate agent and member of the opposition Democratic Alliance party.