Can You Stay at Cecil Hotel—Now Seen on Netflix's 'Crime Scene'?
The Cecil Hotel has a wild history, one plagued with drug overdoses, murders, suicides, abuse and more horrific stories. It once served as the hideout for notorious killers, like serial killer Richard Ramirez. Most recently, though, it has become famous as the place where Elisa Lam died in 2013, and though it has a haunted past, the hotel may reopen for overnight visitors in 2021.
Netflix's Crime Scene: The Vanishing at the Cecil Hotel, dives into the most polarizing story: that of Elisa Lam. If you're a true-crime junkie, you may be tempted to check out the hotel yourself.
Cecil Hotel/Stay on Main—two hotels housed in the same building, with common elevators—are located on Los Angeles' impoverished skid row, which Crime Scene notes is possibly a reason for tourists being harassed during their stays at the Cecil—something that could have happened to Lam, though there's no proof of her interacting with anyone.
Internet sleuths claimed mystery of the odd disappearance of the 21-year-old Canadian tourist as theirs to solve when a video of Lam acting strangely in an elevator went viral. It's linked below, and it's frightening given the hotel's history with violence and ghost stories. As Lam pops in and out of the elevator, waving her hands and even hiding, viewers questioned if she was alone, or possibly provoked by someone off-camera.
Over a week after her disappearance, Lam's body was found naked and floating in the hotel's rooftop water tank. The event sparked thousands of questions from readers, many of whom took to online forums to talk through possible explanations. As of today, there are plenty of theories surrounding Lam's death, but no one can seem to agree on what happened. Her death was officially ruled an accident.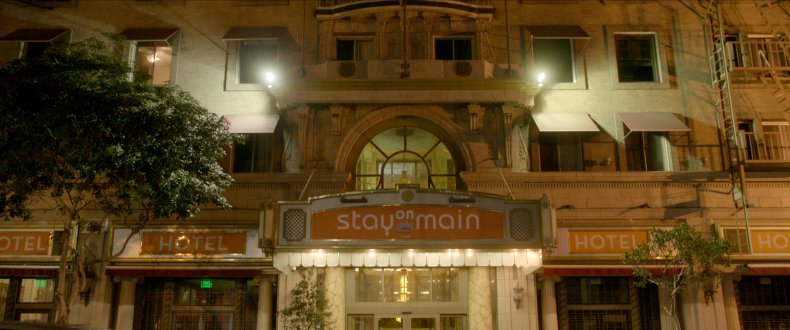 With all that attention, it's no wonder the Cecil and its rebranded section Stay on Main (where Lam was staying) have gotten extra attention from those wanting to walk in the steps of Lam.
If you're driven to visit the hotel, it's off-limits for now. But the building has been declared a California landmark and it appears there may be reopening very soon. A developer is currently converting the legendary hotel into "micro-units" that will act as residential units, but some floors will remain hotel suites for future guests.
That's basically the same structure that the Cecil debuted before. Stay on Main featured hip hotel rooms for tourists, while the floors of the Cecil were dedicated to long-term residents.
Construction on the building has been in the works since 2016, according to Curbed Los Angeles, but is set to be completed in October. An official reopening date for the hotel has yet to be announced, but those interested in walking the halls that Lam once did will soon be able to do so.
Single-room occupancy housing options for low-income residents will be available. Some long-term renovations on the hotel will also include an expansion set to debut in 2028.
There's no current way to contact the Cecil or Stay on Main to reserve a room in the future, but keep an eye out for news of a reopening if you're set on visiting.
Until then, Crime Scene on Netflix is a great way to walk through the possibilities surrounding Lam's disappearance.