'Ghost Adventures' Features the Story of Elisa Lam and the Cecil Hotel
The Ghost Adventures crew is used to investigating odd events, but its latest special will take a look inside an infamous, confusing American tragedy that has captivated the true-crime world for more than half of this decade.
The Cecil Hotel will be the subject of the new, Discovery+ exclusive Ghost Adventures two-hour special. While the hotel is said to be cursed or haunted, it's best known for the death of Elisa Lam; a 21-year-old student who showed odd behavior in a viral, hotel elevator video, just before her death.
Lam was a guest at the Los Angeles hotel in 2013 before she went missing. As late as 19 days later, Lam's body was found floating in the Cecil Hotel water tank after guests complained of issues with their hotel room water, such as the water running black and having a peculiar taste.
But the strangest part of Lam's story has to do with the elevator security video, which has appeared all over the internet since her death. Lam is seen in the Cecil Hotel elevator, pressing multiple buttons, looking in and out of the elevator as if she's being followed, hiding in the elevator's corner and even stepping out into the hall and gesturing as if she's having a conversation with someone. You can watch the full video, uploaded by CBS News in February 2013, here.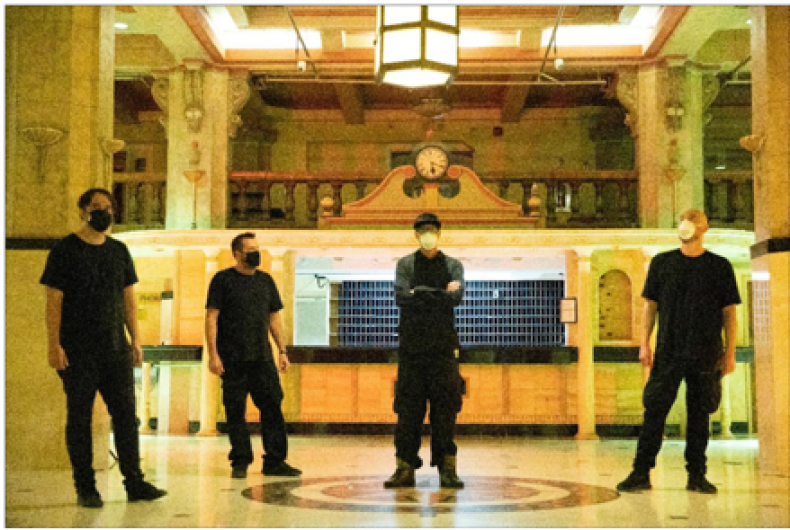 Lam, a Canadian tourist, died under unknown circumstances in February 2013, and her death was ruled accidental drowning by Los Angeles police, according to CNN. It was originally treated as a mystery, with the possibility that someone had murdered Lam, considering the roof of the hotel had been locked, and the water tank lid was extremely heavy.
The Los Angeles coroner's office also confirmed there were no drugs in Lam's system, suggesting she hadn't been acting out of the ordinary because of any abused substance. And while Lam had been diagnosed with bipolar disorder, the office didn't expand on how the mental illness could have contributed to her actions.
Because of the oddities surrounding Lam's death—and the elevator video, which has gone viral—the Cecil Hotel has become a place of interest for true-crime fans everywhere. Ghost Adventures will tap into the story of Lam in hopes to make contact with the deceased woman, but her story won't be the only topic covered.
The Cecil Hotel is also known for hauntings—so much so, it inspired a season of American Horror Story.
A press release from Travel Channel outlines some of the eerie happenings of the hotel's history. "Stationed along downtown Los Angeles' Main Street stands an infamous hotel with a checkered past beset by multiple suicides, murders, devil worshipping and serial killers," it reads.
Lam's part of the story is forgotten amid the other scary moments, the release continues: "Perhaps it is most known for the recent mysterious death of a young girl named Elisa Lam, whose body was found in the hotel's water tower without any explanation as to what may have happened. Her peculiar demise remains unsolved, and bizarre elevator surveillance video of Lam has fueled an abundance of theories, including that of supernatural forces."
Ghost Adventures: Cecil Hotel follows another 2020 Ghost Adventures special, which took a look at Joe Exotic's zoo from Tiger King. The Cecil Hotel episode, though, will be available to stream on Discovery+ starting January 4.