Canada Warns Citizens to Use Cash to Purchase Legal Weed So They Don't Get Denied Entry to the U.S.
Canadian citizens should avoid giving out too much personal information to legal cannabis retailers and use cash for their purchases, according to new guidelines released by Ottawa's Office of the Privacy Commissioner this week.
Besides normal privacy concerns related to possible data breaches, the new guidelines specifically mention the possibility of an individual's personal information regarding marijuana purchases being used by foreign governments. Although the online advice doesn't explicitly mention a particular country, the warning is most relevant to Canadians who plan to travel to the United States in the future.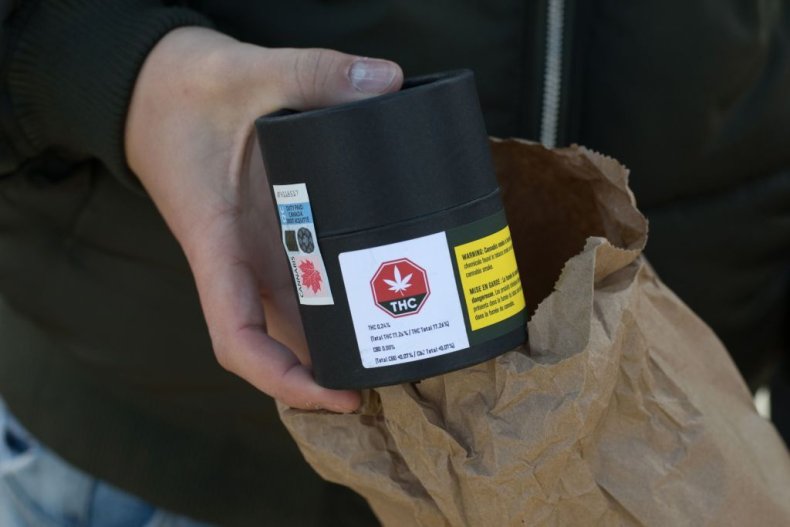 U.S. Customs and Border Protection agents legally have the right to deny and ban entry to anyone who has ever used cannabis in the past. When Canada became the second country in the world to legalize recreational weed earlier this year, legal experts were quick to warn Canadians against admitting to using pot when traveling south to the neighboring nation. Since Canada's nationwide legalization on October 17, some Canadians have already been blocked from traveling into the U.S. by CBP.
"The Privacy Commissioner of Canada has advised Canadians to be especially cautious with their personal information when it comes to purchasing marijuana. Among the advice is a suggestion to make purchases with cash to avoid proof of payment at a dispensary," the new guidelines said.
"Some countries may deny entry to individuals if they know they have purchased cannabis, even lawfully," the commissioner warned. When it comes to the U.S., border agents can technically ban individuals from entering if they admit to having tried marijuana at any point in their lives.
Although 11 U.S. states and the nation's capital Washington, D.C. have legalized recreational marijuana and more than 30 states have legalized the plant for medicinal use, it remains classified as an illegal Schedule 1 drug under federal law. U.S. borders are controlled by federal agents, meaning that is still completely forbidden for weed to be transported between a border state that has legalized and Canada.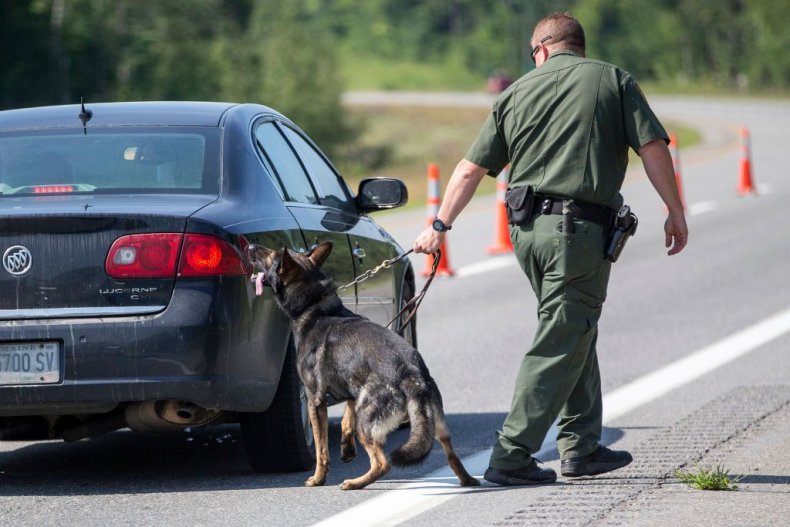 CBP agents have also reportedly become extra-vigilant following Canada's move to legalize. In New York state, where cannabis has not yet been recreationally legalized, seizures shot up 140 percent in October compared to 2017, according to local NBC affiliate 2 WGRZ.
Although most Canadians may not attempt to smuggle weed across the border, they still may face questions about their use of the plant. Some who have used, or continue to use, marijuana could be tempted to just lie and say they never have. But legal experts have warned against that strategy.
"Do not do that. Trust me," Henry Chang, a partner at the Toronto law firm Blaney McMurtry LLP who specializes in immigration law, told CBC News. He pointed out that lying to a federal border agent could also result in a lifetime ban. The better plan for Canadians is to simply refuse to answer. They may be denied entry on that particular day, but could always try to cross the border again in the future.