U.S. Border Agents Have Denied Entry to Canadians Who Admitted To Smoking Pot Legally, Mayor Alleges
A mayor in Saskatchewan has voiced "concern" after he and other Canadian residents of his town have faced strict questioning at the U.S. border following recreational marijuana legalization earlier this month, and said that some have been blocked from entering.
Estevan, where Roy Ludwig is the mayor, is located about 10 miles from the border with North Dakota, which has legalized medicinal cannabis and will vote on legalizing recreational weed on November 6. Since Canada legalized recreational pot nationwide on October 17, residents of the town of just over 11,000 have faced difficulties crossing the southern border, according to Ludwig.
"It is a fairly serious concern," the mayor said, according to CBC News. "Some are saying the truth, saying yes, they have smoked it, and then some that have smoked are saying no because they're scared that they may be banned for life," he said, explaining that he knows of at least two residents who were turned away at the border after being questioned about marijuana use by U.S. customs agents.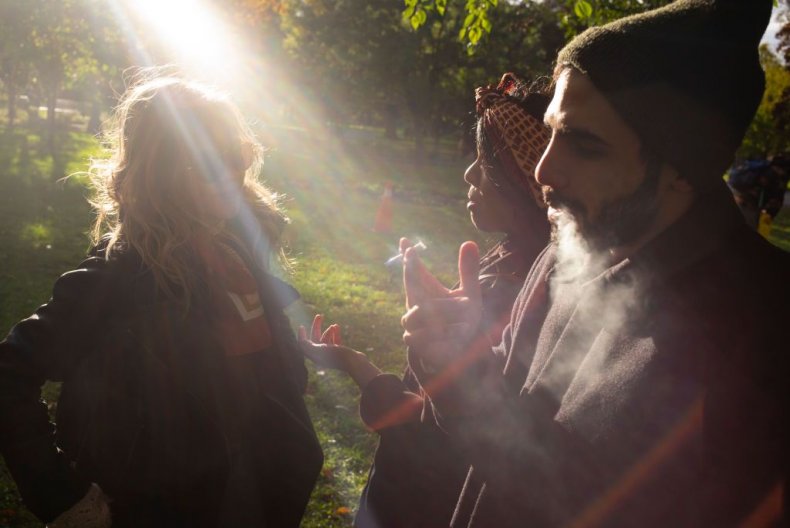 "Even people that might have smoked it 20, 30 years ago, they're being asked, 'Have you ever smoked cannabis?' when they get to the U.S. border," he pointed out. "We understand some people have said 'yes,' that they have, and have been turned back."
Before Canada legalized recreational pot on October 17, American and Canadian officials warned citizens about potential issues at the U.S. border. Legal experts also pointed out that under U.S. federal law, simply having used an illegal drug at any point in a person's life is grounds for receiving a lifetime travel ban to the country.
Although nine U.S. states and the nation's capital have legalized recreational marijuana, while more than 30 states have approved medicinal use of the plant, it remains federally classified as a schedule 1 illegal drug. As U.S. borders are controlled by federal agents, traveling between Canada and border states that have legalized cannabis—such as Alaska and Washington—makes no difference.
On October 10, the U.S. government released a statement saying that Canadians involved with the legal marijuana industry would "generally be admissible to the U.S." However, the statement also warned that travelers entering the country for purposes related to the cannabis business "may be deemed inadmissible." Ludwig did not go into specific details as to why the residents were allegedly blocked from entering the U.S.
Last week, a U.S. citizen was arrested by border agents who reportedly found six envelopes containing marijuana, two jars of cannabis resin and four packages of THC gummy worms in the vehicle's glove compartment. Although the U.S. Justice Department has said the products were obtained legally in Canada, David Dratch, a 23-year-old New York resident, now faces charges that could send him to prison for up to five years and lead to a fine of up to $250,000.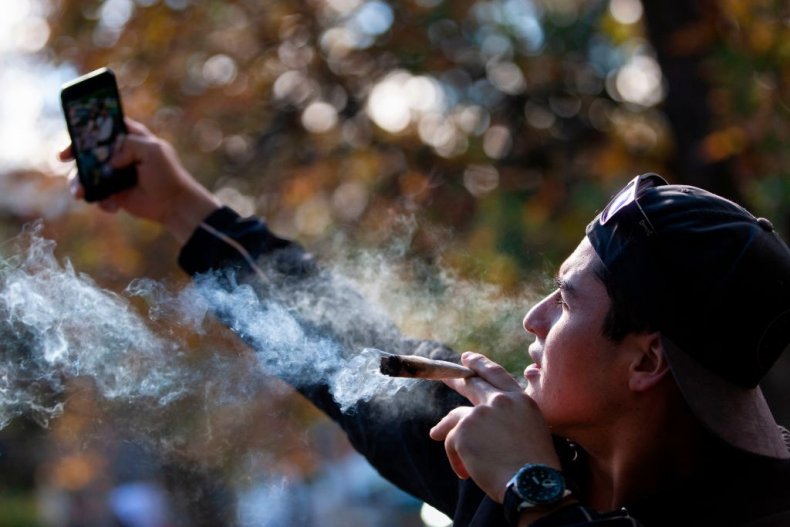 In June, shortly after Ottawa officially decided to legalize recreational cannabis, lawyers began to warn about the risks at the U.S. border.
"It's basically black and white—if you admit to a U.S. border officer at a U.S. port of entry that you've smoked marijuana in the past, whether it's in Canada or the U.S., you will be barred entry for life to the United States," immigration lawyer Len Saunders told CTV News at the time.
Saunders also suggested immigration agents might begin questioning Canadians more strongly after legalization. He advised those who have previously used marijuana to simply refuse to answer, which could lead to them being denied entry for the day but not a lifetime ban.