Man Charged After Allegedly Attempting to Bring Weed Gummy Worms From Canada to the U.S.
An American citizen could face up to five years in prison and a $250,000 fine for allegedly attempting to bring cannabis products from Canada to the United States, even though the U.S. Attorney's Office said the products were purchased legally in Ontario.
David Dratch, 23, of Montgomery, New York, was detained at the U.S. border on Thursday after a secondary inspection of his vehicle, Canada's Global News reported. He was returning home from a trip to Ontario, less than a week after Canada became the second country in the world to legalize and regulate the sale of recreational weed.
After searching Dratch's car with detection dogs, border agents reportedly found six envelopes containing marijuana, two jars of cannabis resin and four packages of THC gummy worms in the vehicle's glove compartment. While the U.S. Attorney's Office has said that the items were obtained legally in an Ontario government-regulated store, edibles—such as THC gummy worms—are not yet legal in Canada but are expected to be legalized within a year.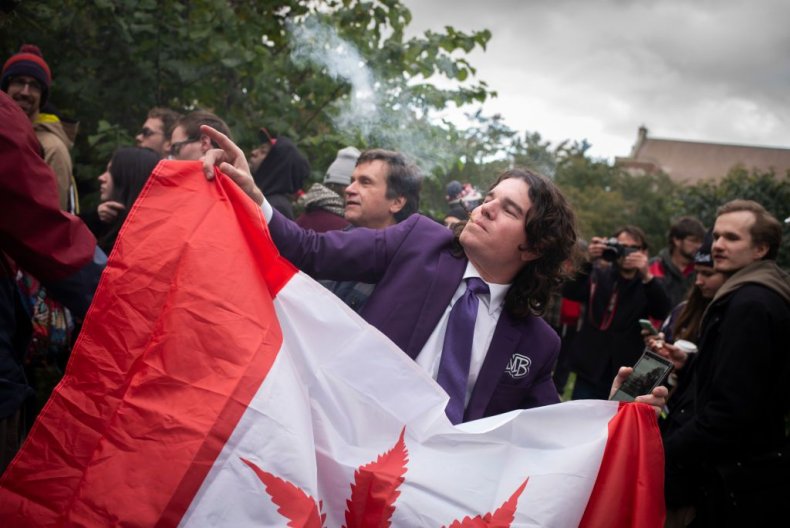 Agents also searched the man's mobile phone, discovering a text message addressed to a friend named Max that read: "lol bro I just had 100mg edible and I got stopped by customs and now they're asking me so much (expletive)," according to CBC News.
Before Canada legalized recreational pot on October 17, American and Canadian officials warned citizens that it remained illegal to transfer cannabis products into the U.S. This was true even if individuals were traveling between Canada and U.S. border states that had legalized marijuana, such as Washington and Alaska, as borders are controlled by federal agents.
Despite nine states having legalized weed for recreational use and more than 30 having done so for medicinal purposes, the U.S. government continues to classify cannabis as an illegal Schedule 1 drug, meaning it has "no currently accepted medical use and a high potential for abuse."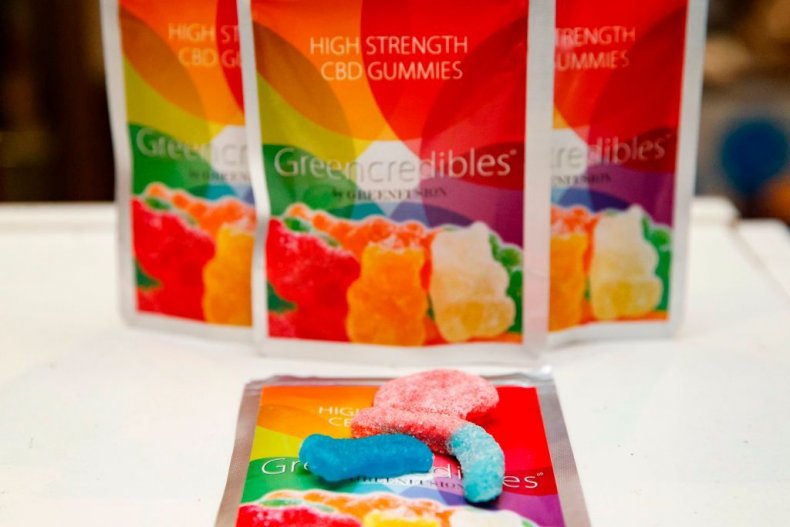 According to Global News, Dratch has already made a first appearance in court and has been released for the time being. However, he has been formally charged with possession of a controlled substance, importation of a controlled substance and smuggling goods into the U.S. If convicted, he could go to prison for up to five years and be slapped with a fine of up to $250,000.
Although President Donald Trump's Attorney General Jeff Sessions has signaled that he intends to remain tough on marijuana, Republican and Democrat lawmakers have moved to check his power to target the budding legal weed industry in U.S. states. A survey by Gallup released earlier this month found that a clear and growing majority of Americans—66 percent—supported legalizing marijuana.
A majority of Democrats (75 percent), independents (71 percent), Republicans (53 percent), young people (78 percent), 35- to 54-year-olds (65 percent) and those older (59 percent) all approved of legalizing cannabis. Additionally, support is widespread across the North, South, East and West of the country, hovering between 65 to 67 percent.