Canadian Marijuana Stocks Surge as More U.S. States Legalize Recreational and Medicinal Cannabis
Canada's marijuana stocks surged on Wednesday morning after several more U.S. states moved to legalize cannabis through ballot measures during Tuesday's midterm elections.
Tilray, Aphria, Cronos Group, Aurora Cannabis and Canopy Growth all saw morning gains, as investors grew more confident in the wake of legalization rolling forward south of the border, in the U.S.
"We believe today, the U.S. is where Canada was 24 months ago—with cannabis legalization a shining beacon in its not-too distant future," George Archos, the CEO of Verano Holdings, which was launched to consolidate cannabis assets, told Business Insider.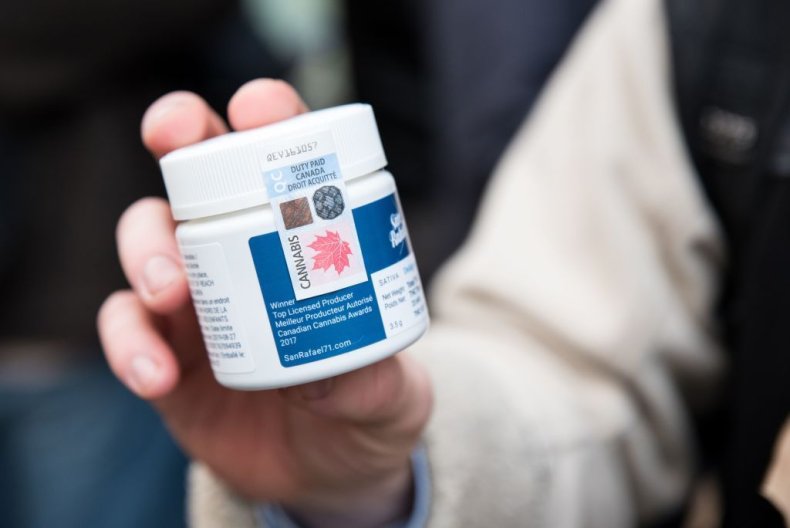 "Investors believed cannabis stocks were over-valued ahead of [Canada's nationwide] legalization, and then the stocks rocketed upward as legalization neared and took effect," Archos pointed out, suggesting that the U.S. may also legalize nationwide "within the next two years."
Canada became only the second country in the world, after Uruguay, to legalize and regulate consumption, possession, sale and cultivation of recreational marijuana on October 17. The decision has seen a wave of investment into the budding industry, leading to a financial windfall that some analysts have compared to the 1990s internet boom and cryptocurrency. Now investors see Tuesday's midterm U.S. election results as buoying expected financial growth for the legal weed market even further.
Michigan voted to legalize and regulate recreational cannabis, while Utah and Missouri passed measures to allow for medicinal use of the plant. A ballot measure to legalize recreational pot in North Dakota failed, garnering just 40.5 percent of voter support. However, overall the trend in the U.S. is clearly toward legalization.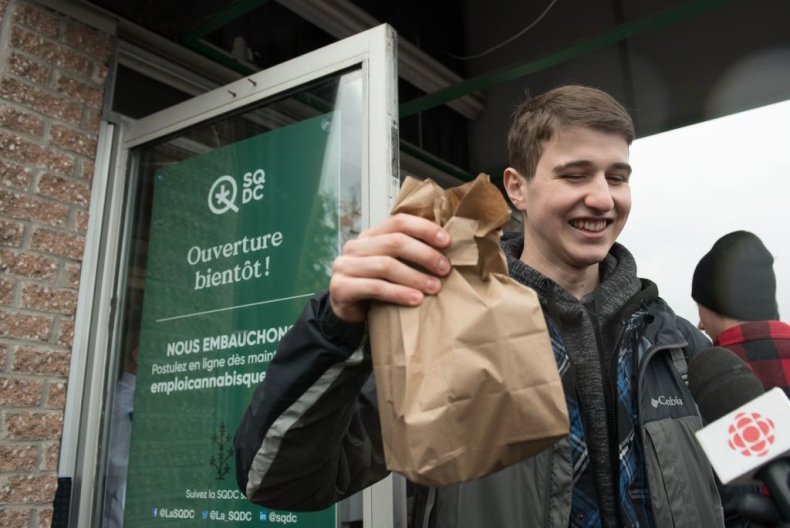 Ten states, including Michigan, and the nation's capital Washington, D.C., have now legalized recreational cannabis. Well over 30 states have also allowed for medicinal marijuana. Support for legalization is bipartisan, with a recent poll from Gallup showing that 75 percent of Democrats, 71 percent of Independents and 53 percent of Republicans are in favor. But the federal government continues to classify cannabis as an illegal Schedule 1 drug.
"With such overwhelming public support for marijuana legalization, even including majorities of Republicans and older Americans, there's only so long that the federal government can continue to hold out," Maria McFarland Sánchez-Moreno, executive director of the Drug Policy Alliance, said in a statement emailed to Newsweek after the results of Michigan's ballot measure were in.
Meanwhile, Canada's legal industry is already booming. Sales of legal cannabis products are expected to reach $4.9 billion in by 2020, BNN Bloomberg reported earlier this year. Analysts have also predicted that sales could top those of alcohol.