Weed Investors Compare Budding Industry to 1997 Internet Boom, Despite U.S. Warnings
The weed industry in Canada and the U.S. has surged, leading some on Wall Street and other investors to leave lucrative positions to invest in the budding sector.
Some compared the rapidly growing and volatile investment opportunities to the internet boom of the late 1990s, while others have said marijuana could be the new Bitcoin.
"It's like the internet in 1997 or 1998," Shannon Soqui, 51, who recently quit his Wall Street job to launch a cannabis business, told The Wall Street Journal for an article published Monday. "Investment opportunities to create new businesses have never been more compelling."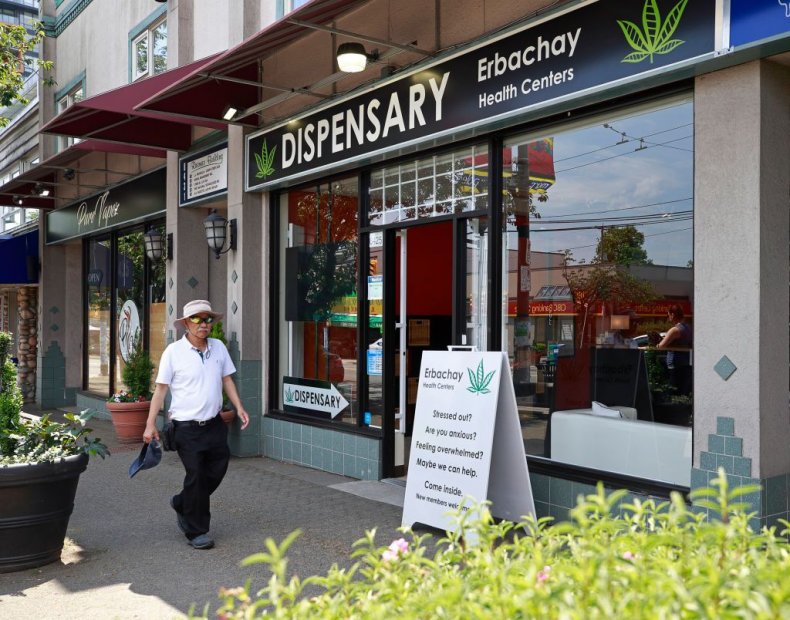 Soqui's comments came after Canadian cannabis company Tilray Inc. last week became the world's most valuable cannabis business and briefly increased its value to more than $20 billion. That made Tilray worth more than companies with common household names in the U.S. such as CBS Corp., American Airlines, Dell Technologies and Clorox Co., all which were valued at around or just below $20 billion. Tilray's value has since dropped to about $11 billion.
The rapid growth and steep drop happened after Tilray was granted permission by the U.S. federal government to export a limited quantity of medicinal cannabis to California for research. Nevertheless, Republican Representative Matt Gaetz of Florida on Friday questioned why a U.S. company had not been granted the license, leading the Canadian company's stock to plunge.
While more than 30 U.S. states have legalized marijuana for medicinal use, and nine states and the nation's capital have done so for recreational use, it remains classified as an illegal schedule 1 drug by the federal government. U.S. officials have even warned that foreign nationals investing in legal marijuana businesses could face lifetime bans from entering the country. Cannabis and drug experts called the government's position hypocritical, especially as more and more marijuana businesses open legally at the state level.
Unlike the U.S., Canada decided to legalize and regulate recreational pot in June, with the legislation going into effect next month. This made the U.S.'s neighbor the second country in the world to do so, as Uruguay decided to legalize in 2013. The South American country has faced difficulties to supply enough legal product, however, partly due to the U.S. federal government's prohibition and international influence.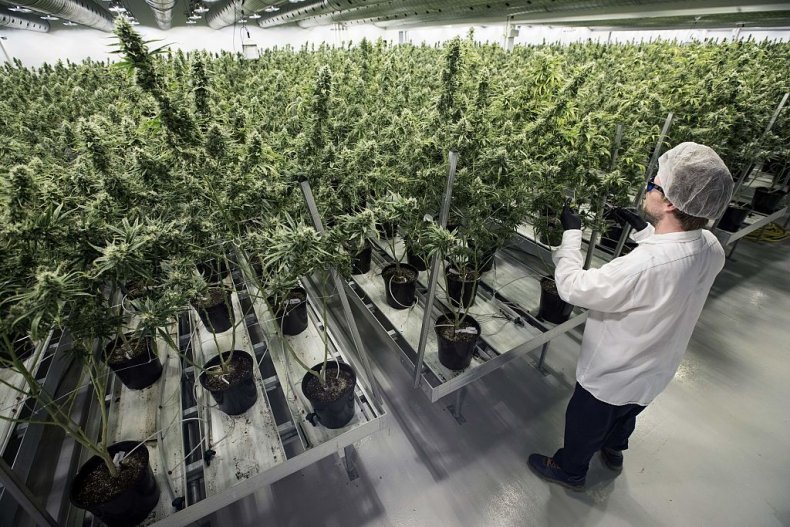 Although Canada's stock exchange is dominated by five marijuana companies, there are 120 in total. A year ago, the five top companies were worth about $4 billion combined. Now, their value has multiplied by 10, reaching nearly $40 billion. Major beverage producers such as Constellation Brands, which manufactures Corona beer, have moved to get in on the rapidly growing sector. Atlanta-based Coca-Cola, the world's largest nonalcoholic beverage producer, confirmed this month that it was in talks with a Canadian company to create cannabis-infused drinks.
"This will be a global industry, and it will rival alcohol or beverage in the size and scope," Tilray chief executive Brendan Kennedy told The Wall Street Journal. "The challenge for us is moving fast enough. The pace is faster than even I expected."
At the same time, as many rush to launch companies and invest, experts expect bankruptcies as well.
"I believe there's a great opportunity for our insolvency lawyers in this industry," Patricia Olasker, a partner at Toronto-based Davies Ward Phillips & Vineberg LLP, told the Journal. "There are going to be lots and lots of failures."