Candace Owens Says She Was Refused COVID Test Because of Her Anti-Vaccination Stance
Candace Owens, a vehement vaccination critic, has accused a laboratory in Colorado of refusing to test her for COVID-19 because of her political views.
Last month, the right-wing conservative firebrand dubbed the vaccine as "purely evil," tweeting that it "will never enter my arm." She had earlier said that she was proud" to not be vaccinated against COVID-19.
However, in an Instagram Live on Wednesday, she said as an unvaccinated person, she was still prepared to be tested for COVID if an event she attended required it, although she opposed showing documentation to enter businesses.
During her video, she said that she was in Aspen, Colorado and had had "50 plus COVID tests" since the start of the pandemic and that her travel schedule meant that she had to be tested at least once every two weeks.
She said her assistant had told her that a laboratory in Aspen had informed her by email that it would deny her a COVID test "because of who you are."
While she did not mention the laboratory's name during her video, in a written post next to it, she referred to Rocky Mountains Lab, which Newsweek has contacted for comment.
She said that the test was booked at Aspen COVID Testing, which is part of Rocky Mountain Labs, under her married name, Candace Farmer.
Owens then read out an email written by Suzanna Lee, the lab's co-owner, which said her test would be refused because "we cannot support anyone who has pro-actively worked to make this pandemic worse by spreading misinformation."
The letter, which Owens posted on Twitter, went on to accuse her of "politicizing and actively dissuading people from receiving life-saving vaccinations," before recommending she use the town's only other testing facility, a free kiosk by city hall.
As of Thursday morning, her Instagram Live had been viewed more than 670,000 times and her tweets about the letter were widely shared.
Owens tweeted that the laboratory refused the test, "because they don't like my politics," adding that it was "insane" that she had been "banned from making sure I don't accidentally spread COVID."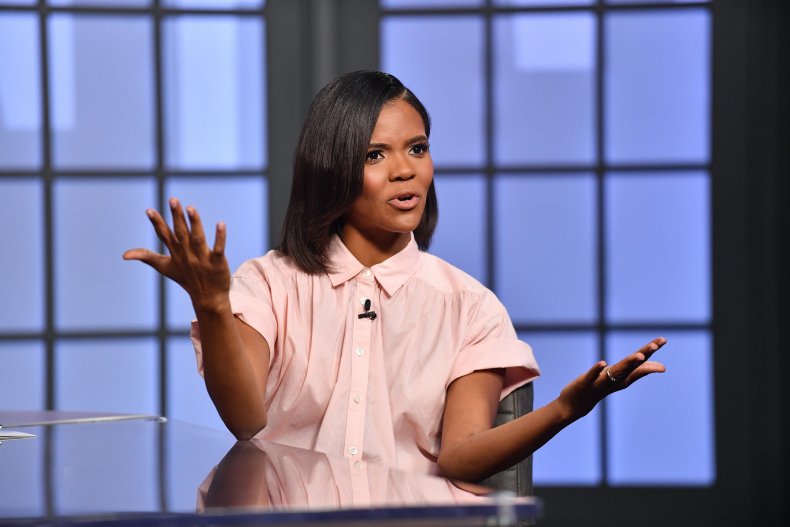 However, some took to Twitter to defend the decision by the laboratory. These included Robin Littlefield who wrote, "this business has the right to refuse her business. That's a key GOP principle. It's capitalism."
Another user wrote: "I thought you were all for personal responsibility, Candace? A private company held you personally responsible for your actions."
Owens has been accused of pushing inaccurate and misleading claims about the COVID-19 vaccine on her Instagram and Twitter accounts.
Media watchdog Media Matters for America said in April that her "continued misinformation on major social media platforms comes at a time in which it is critical for Americans to receive a COVID-19 vaccination in order to end the pandemic."