Candace Owens Compares Child Vaccination Efforts to Hitler and Stalin Youth Programs
Right-wing commentator Candace Owens has described a push to encourage child vaccinations against COVID as "sinister" and made what might some consider a far-fetched fascist historical comparison.
This week, advisers to the U.S. Centers for Disease Control and Prevention (CDC) backed Pfizer and BioNTech's COVID-19 vaccine in children ages 5 to 11, saying its benefits outweigh the risks.
An advertisement Pfizer released this week featured children who had participated in clinical trials for the jab and called them "super heroes" for helping develop knowledge of the effects of the jab among the young.
Fox News host Rachel Campos-Duffy asked for Owen's reaction, referring to the offer by New York City mayor Bill de Blasio of $100 incentives for children who get their first vaccine dose at a city-run vaccination site or public school site.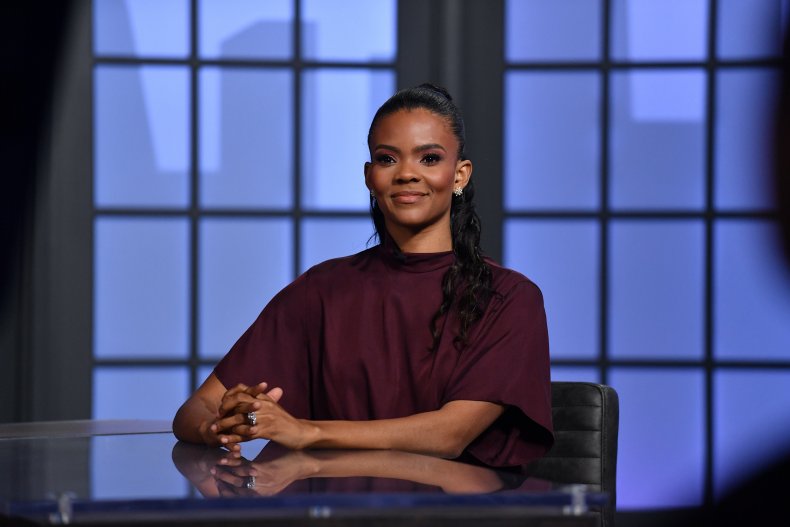 Owens, who has faced criticism for peddling misinformation about COVID mitigation measures, criticized the advertisement's message in particular and the push to vaccinate children in general.
"There's something about this that feels like a child predator," she told Fox News, comparing it to allowing a stranger come up and offer candy.
"That's not a good incentive," said Owens, "adults should not be coming to you and trying to bribe you to do anything, especially when we're talking about medical decisions that belong to the parents."
She said that she believed there was an undercurrent to the jab push among the young which appeared "evil" and "sinister"
"We can always look to history to see where these things come from, she added, saying it reminded her of when she "studied Stalin youth programs, Hitler youth programs. When you are talking about schools and the government issuing these brain-washing doctrines.
"It is because they are trying to raise up children to do whatever the state wants unquestioningly," she added, before broadening her criticism of the government to include "what children are learning in the classroom."
"It's time for parents to take control of their children and realize the government is trying to step in as the parent and it's quite frankly inappropriate."
Owens also went on to say that the CDC said that the coronavirus "does not harm children" and condemned the move by San Francisco to require children aged over five to show proof of vaccination to enter some indoor public venues.
"This is a dystopian nightmare," she added.
However, in recommending vaccines for those aged between five and 11, the CDC said in a statement this week COVID-19 cases in children can result in "hospitalizations, deaths...and long-term complications such as 'long COVID'".
Owens has been accused of promoting inaccurate and misleading claims about the COVID-19 vaccine on her Instagram and Twitter accounts.
The watchdog Media Matters for America has accused the conservative commentator of spreading "vaccine misinformation" which included claiming the vaccine is "poison."