Candace Owens Mocks Chrissy Teigen's Post About Depression After Bullying Scandal
Candace Owens has criticized Chrissy Teigen, after the latter shared an Instagram post discussing her mental health struggles after being "cancelled" amid bullying allegations.
Teigen, 35, took to social media on Wednesday to share a lengthy post, in which she spoke about the aftermath of the backlash she faced for tweets which targeted a then-teenage Courtney Stodden a decade ago.
In her post, the model admitted that she "desperately" wanted to communicate with her fans "instead of pretending" things were OK, as she also said she was "tired of being sick with [herself] all day."
However, conservative commentator Owens, 32, mocked the post hours after it was shared, writing on Twitter: "Cubans are being slaughtered by their government in the streets but did you know that Chrissy Teigen is sad because nobody is paying attention to her on Instagram anymore?"
In Teigen's post, the Utah native shared a picture of her legs as she relaxed on a couch in ripped jeans. She wrote: "[It] just feels so weird to pretend nothing happened in this online world but feel like utter s*** in real life. Going outside sucks and doesn't feel right, being at home alone with my mind makes my depressed head race. But I do know that however I'm handling this now isn't the right answer.
"I feel lost and need to find my place again, I need to snap out of this, I desperately wanna communicate with you guys instead of pretending everything is okay. I'm not used to any other way!! Cancel club is a fascinating thing and I have learned a whollllle lot.
"Only a few understand it and it's impossible to know til you're in it. And it's hard to talk about it in that sense because obviously you sound whiney when you've clearly done something wrong. It just sucks. There is no winning. But there never is here anyhow."
"All I know is I love you guys, I miss you guys, and I just needed an honest moment with you because I'm just...tired of being sick with myself all day," she went on. "I don't even know if it's good to say any of this because it's gonna get brutally picked apart but I dunno. I can't do this silent s*** anymore!"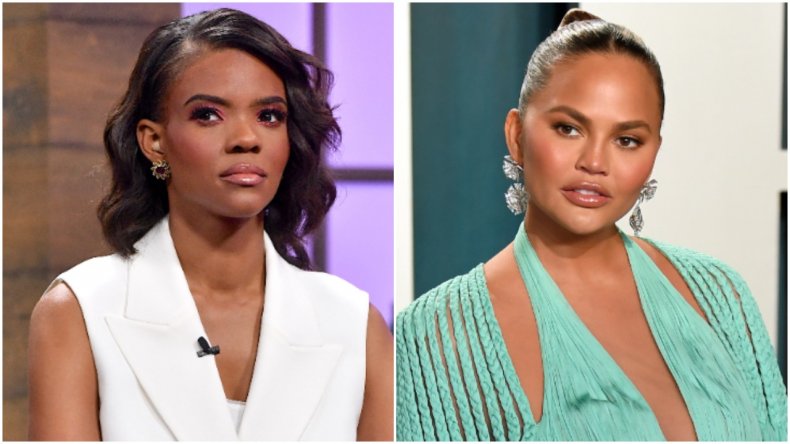 Sprinkling in some humor, she concluded: "If you or someone you know has also been cancelled please let me know if there is a cancel club reunion because I could use some time off my couch! Thank u and goodbye I love u."
This isn't the first time Owens has publicly hit out at Teigen. In June, after Teigen issued a lengthy apology in a Medium blog post, stating that she was "truly ashamed" of her "awful" tweets targeting Stodden, Owens criticized her on Twitter.
"The problem with #chrissyteigen's diatribe is that she's apologizing for who she was 'a long time ago,'" Owens wrote. "Let's be clear—Chrissy spent the last 6 years online harassing conservative women who DID NOTHING to her. This wasn't some off-colored period of her life. It's who she is."
Owens continued: "FYI—someone on Chrissy Teigen's team is deleting negative comments under her Instagram account to create the illusion that the world is forgiving her. This is little more than a carefully crafted Hollywood PR stunt. She's still a malignant sociopathic narcissist."
In May, when claims that Teigen had cyberbullied Stodden first surfaced, Owens branded the star a "deranged human being."
"How is [Teigen] not beyond cancelled by now?" Owens asked in the caption of an Instagram video. "She is a deranged human being who should be wiped from the internet by Facebook/Twitter standards."
Teigen directed tweets at Stodden after their 2011 marriage to actor Doug Hutchison, who was 50 at the time. Stodden, who identifies as nonbinary and uses they/them pronouns, was 16 at the time of the marriage, with their mother permitting the wedding.
"She wouldn't just publicly tweet about wanting me to take 'a dirt nap' but would privately DM me and tell me to kill myself," Stodden told The Daily Beast of Teigen in May. "Things like, 'I can't wait for you to die.'"
Addressing her past actions, Teigen wrote in her June Medium post: "There is simply no excuse for my past horrible tweets. My targets didn't deserve them. No one does. Many of them needed empathy, kindness, understanding and support, not my meanness masquerading as a kind of casual, edgy humor. I was a troll, full stop. And I am so sorry."
Stating that she was "insecure" and "immature" when she wrote the offending messages, Teigen went on: "The truth is, I'm no longer the person who wrote those horrible things.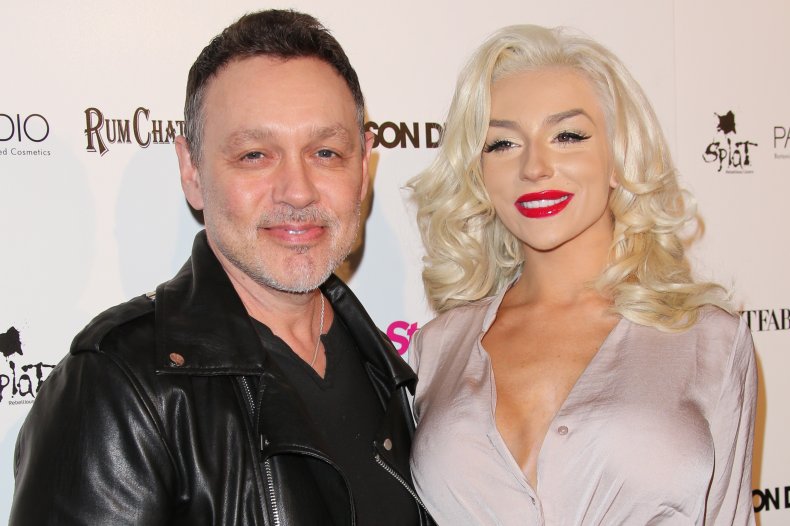 "I grew up, got therapy, got married, had kids, got more therapy, experienced loss and pain, got more therapy and experienced more life. AND GOT MORE THERAPY."
Teigen apologized to Stodden on May 12 on Twitter, but wrote in her Medium post that she had "more than just a few" others to apologize to and was contacting those individuals privately.
Lip Sync Battle star Teigen took a brief break from Twitter in March, after facing harassment from other Twitter users, including QAnon followers who accused her and husband John Legend of being pedophiles.
"I'm more understanding of what motivates trolling—the instant gratification that you get from lashing out and clapping back, throwing rocks at someone you think is invincible because they're famous," she wrote on Medium. "Also, I know now how it feels to be on the receiving end of incredible vitriol. Believe me, the irony of this is not lost on me."
She added: "I won't ask for your forgiveness, only your patience and tolerance. I ask that you allow me, as I promise to allow you, to own past mistakes and be given the opportunity to seek self improvement and change."
Newsweek has contacted a representative for Chrissy Teigen for comment.