Candace Owens Attacks 'They/Them' Pronouns After Demi Lovato's Non-Binary News
Candace Owens has commented on the usage of pronouns after Demi Lovato announced they identify as non-binary.
Hours after the pop singer said they "will officially be changing my pronouns to they/them moving forward," Owens published a tweet saying: "Announcing that your pronouns are they/them is just poor grammar. I don't care your reasons—please stop trying to make low academic achievement a thing."
Her tweet received mixed reactions, with some people posting funny gifs and others criticizing her.
One person wrote: "Has Candace actually met anyone with they/them pronouns? If she has, has she actually had a productive conversation with them?"
Another added: "Everyone is laughing at you."
One more commented: "Candace the singular they first appeared in the English language in 1375 and though is more often used to be plural has gained increased usage as a singular pronoun, i.e you find a phone and take it to the hostess stand 'someone left their phone here'.
"You also was more commonly used as a plural pronoun as well but has become singular. That is how language WORKS. It evolves and changes. It is not 'poor grammar' to use a word correctly."
The controversial tweet came after Demi Lovato made their non-binary announcement yesterday.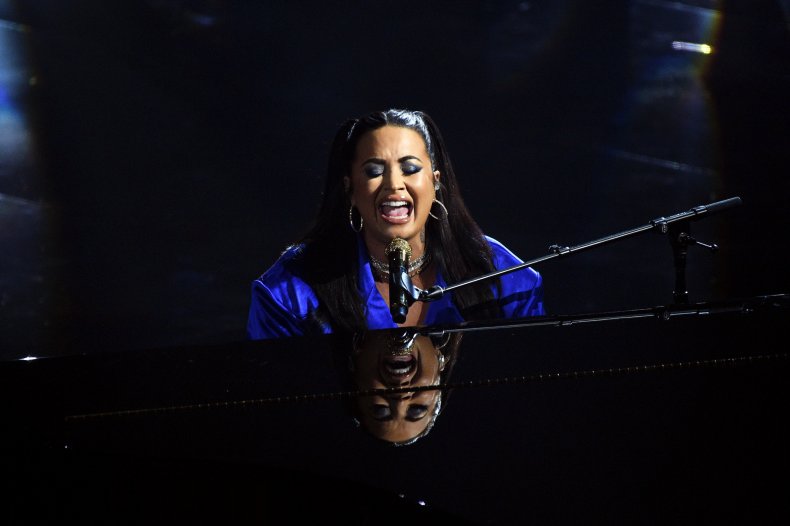 Publishing a video from their new podcast, 4D with Demi Lovato, they said: "Not only has my life been a journey for myself, I was also living for those on the other side of the cameras.
"Today is a day I'm so happy to share more of my life with you all - I am proud to let you know that I identify as non-binary & will officially be changing my pronouns to they/them moving forward."
Lovato said the announcement came "after a lot of healing & self-reflective work."
The singer continued: "I'm still learning & coming into myself, & I don't claim to be an expert or a spokesperson. Sharing this with you now opens another level of vulnerability for me."
Many fans showed their support, saying they are "proud" of Lovato's announcement, with some describing the singer as a "role model."
Last week, Candace Owens criticized model Chrissy Teigen for Teigen's alleged tweets insulting model Courtney Stodden and telling Stodden to kill themselves. In one social media post, Owens accused Teigen of having "mental derangement."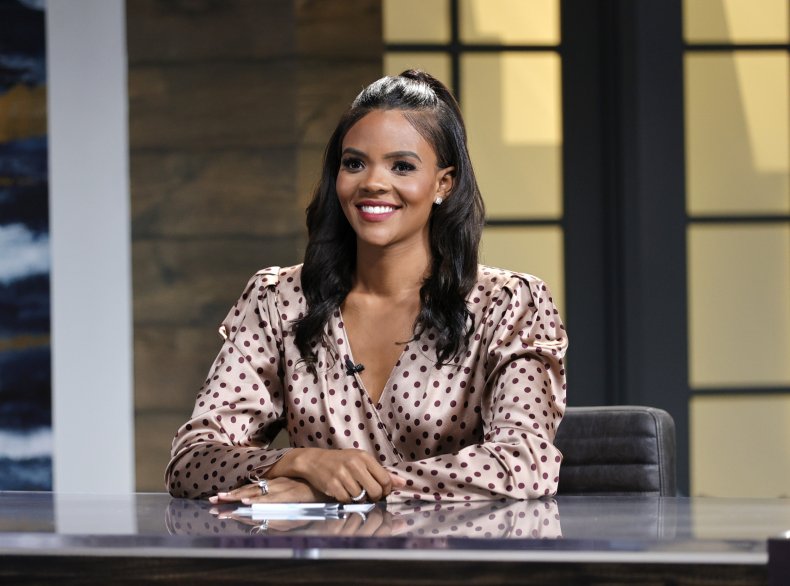 What non-binary means
Some societies tend to recognize only two genders, male and female, and this idea is called "gender binary," where binary means "having two parts."
People who do not identify as either male or female use different terms to identify themselves, with "non-binary" being one of the most common.
It has become common for some people who identify as non-binary to use a singular "they/them" pronoun.
"Non-binary" is also used as an umbrella term for a number of gender identities including genderqueer, agender and gender fluid.
Someone who is "non-binary" may also be transgender, but that is not always the case.
In 2019, Merriam-Webster's dictionary added a new definition of the pronoun "they" to refer to a non-binary individual.