Candace Owens Says Health Workers Hit by 'Tyranny' of New York Vaccine Mandate Must Leave
Candace Owens has described the COVID-19 vaccine mandate for healthcare workers in New York as "tyranny", and said those in the sector who want to hold out against the jab should work in other parts of the country.
The conservative firebrand who has opposed compulsory vaccination, made the comments after the deadline passed beyond which all healthcare workers in the state were required to be vaccinated against the disease.
Around 12 percent of staff at New York City's 11 public hospitals, or about 5,000 of the 43,000 employees, still have not had the jab, Health + Hospitals CEO Dr. Mitch Katz said, according to CNN.
Unvaccinated employees would be put on unpaid leave but can return if they got the jab.
However, the requirement (which came in from Monday) could lead to a shortage of crucial staff at the frontline fighting the pandemic.
Owens suggested they should take their services elsewhere.
"To all the healthcare workers in New York who are standing up to the tyranny—there is a childcare shortage in many states due to so many people away from the coasts as well as private health clinics looking for help."
"Take this opportunity to move out of filthy, corrupt, NYC," she tweeted.
In a follow-up message, Owens shared a clip of New York governor, Kathy Hochul saying she would sign an executive order to give herself the power to tackle any worker shortage when the vaccine mandate went into effect overnight Monday.
Owens wrote, "Remember guys, only people being hospitalized are the unvaccinated but they have to fire all of the unvaccinated nurses and doctors to protect them from the...unvaccinated," adding next to 12 clown emojis, "Isn't tyranny fun?"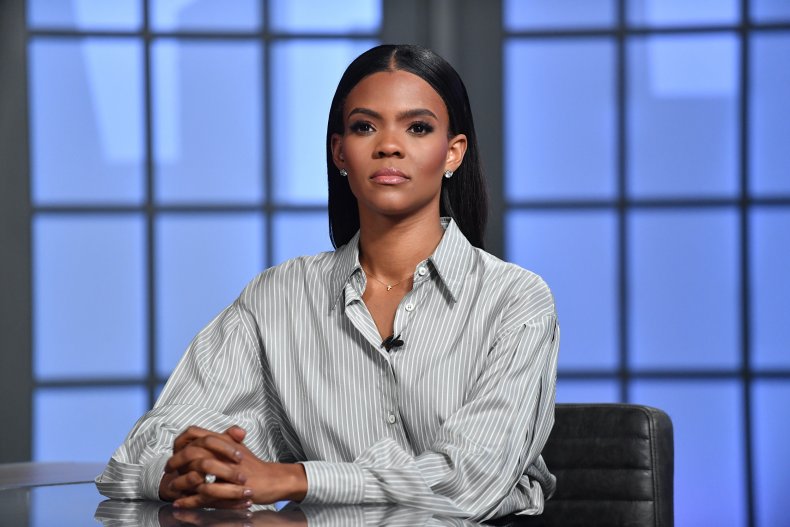 Hochul told reporters Monday she was prepared to use emergency powers to deploy medically trained National Guard officers and bring qualified, retired health care workers back into service in case of a shortage.
The New York governor also urged health workers in her state to "please do the right thing," because getting the vaccination was "simple common sense."
Newsweek has contacted the governor's office for comment.
Owens is a prominent advocate against compulsory vaccination, once even describing the jab as "purely evil" and boasting that she was "proud" to have never received it.
Earlier this month, Owens backed rap star Nicki Minaj, who was condemned for saying her family friend had an adverse reaction to the jab, which included his testicles swelling up.
Owens praised the rapper, telling Fox News it was good she was "not afraid" to face criticism from the Democrats on her stance.
For months, Owens has been accused of promoting inaccurate and misleading claims about the COVID-19 vaccine on her Instagram and Twitter accounts.
The watchdog Media Matters for America expressed concern in April at Owens' attempts to spread "vaccine misinformation" on social media, which include claiming the vaccine is "poison."