Capitol Rioter Who Tased Officer Fanone Suggests He 'Acted on Behalf' of Donald Trump
A man accused of tasing Washington, D.C Police Officer Michael Fanone during the riot at the U.S. Capitol on January 6 may defend himself in court by claiming that he was acting "on behalf of" former President Donald Trump.
Lawyers for defendant Daniel Rodriguez indicated that their client "may" choose to employ the "public authority defense," according to court documents filed on Friday and obtained by Law & Crime. A required legal notice lists "The Executive Branch" as "the law enforcement agency or federal intelligence agency involved" and Trump as "the agency member on whose behalf the defendant claims to have acted."
"The foundation of the public authority defense is that it offends due process to convict an individual who was acting upon authorization of a government official," the lawyers wrote while noting that the defense strategy also may not be used despite the notice being filed "out of an abundance of caution."
A motion to throw out the alleged confession of Rodriguez, detailed in a 195-page transcript of an FBI interview, was also filed on Friday. The defendant's lawyers argued that Rodriguez was not properly read his rights before agreeing to take part in the extensive interview.
Rodriguez admitted to tasing Fanone during the riot while insisting that he "wasn't trying to kill him" in the purported confession. He also described himself as "stupid" and credited pro-Trump conspiracy theorist and Infowars host Alex Jones for becoming willing to physically "fight" for the former president.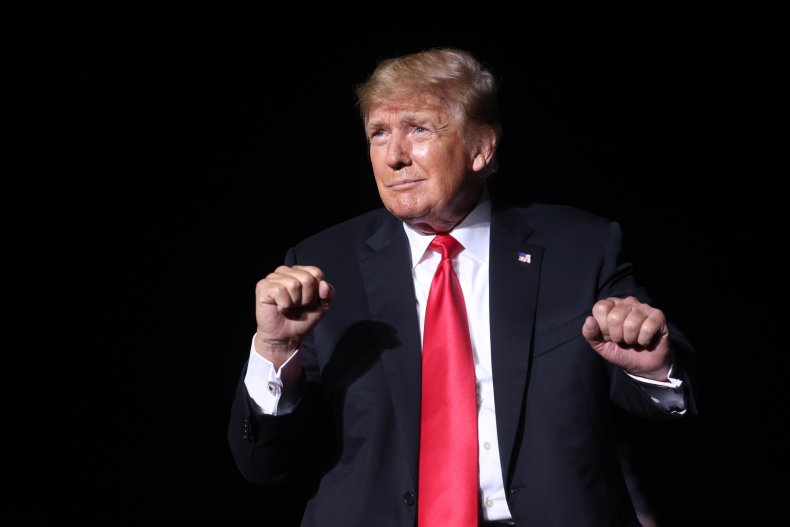 "I was listening to InfoWars and I was, like, getting patriotic," Rodriguez allegedly said. "This is 2015, and I was already into InfoWars and Alex Jones, and he's backing up Trump. And I'm like, all right, man. This is it. I'm going to—this is—I'm going to fight for this. I'm going to do—I want to do this."
Fanone suffered a heart attack, a traumatic brain injury and a concussion after allegedly being attacked by Rodriguez and other Trump supporters attempting to disrupt the certification of President Joe Biden's 2020 election win. He was later diagnosed with post-traumatic stress disorder.
Hundreds of people have been charged for allegedly participating in the Capitol riot. If Rodriguez does choose to claim that he was acting on behalf of Trump, he would become one of several alleged rioters to blame the former president for their actions on January 6.
Jacob Chansley, the so-called "QAnon Shaman," claimed that Trump had "groomed" him to storm the Capitol while facing charges earlier this year. He disavowed the former president and the conspiracy theory he was associated with before pleading guilty to obstruction of an official proceeding as part of a plea deal last month.
Newsweek reached out to Trump's office for comment.